ParAid Medical Showcases Updated Ambulance Chair at MEDICA 2018
By HospiMedica International staff writers
Posted on 15 Nov 2018
ParAid Medical (Birmingham, West Midlands, UK), a manufacturer of medical transportation equipment, exhibited the latest version of its IBEX ambulance chair, suitable for safely moving patients up and down stairs, at MEDICA 2018.
The IBEX is an easy-to-use patient transport chair designed for use across all terrains, including restricted, spiral and narrow staircases and is used by ambulances across the UK. It features a plastic seat and backrest with harness, which allows the patient to be easily maneuvered, while minimizing the operator's exposure to the chair's weight capacity.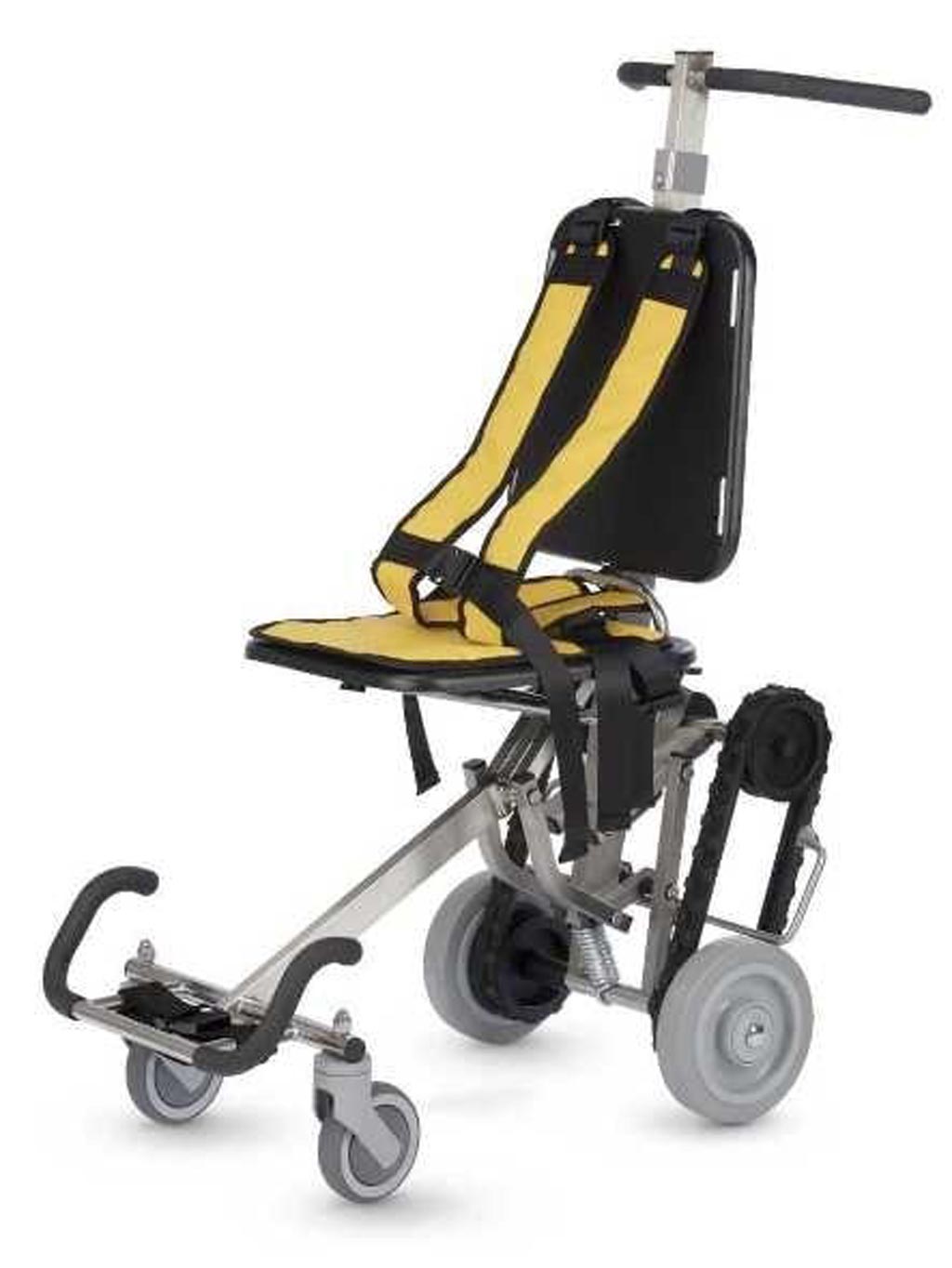 ParAid is a designer and supplier of a wide range of medical equipment, specializing in patient transportation from neonatal to the immobile, elderly and infirm. It offers innovative, lightweight emergency mobility and transportation solutions for road and air ambulances and neonatal sectors, general hospital mobility and ward equipment.
At MEDICA 2018, ParAid also displayed its ACR (Ambulance Child Restraint) and Neo-Restraint safety products. Developed to keep pediatric patients safe during transportation, the ACR is compatible with all models of ambulance stretchers and can be found in more than half of ambulances across the UK. The Neo-Restraint is a safe, fully adjustable close proximity harnessing system that reduces the harmful effects of excessive movement during neonatal transfer. Designed to secure infants weighing between 500g and 6kg, it is currently being used by 90% of UK-based neonatal transport teams.
"ParAid's level of expertise and experience means we can offer a variety of innovative transportation solutions for road ambulance, pre-hospital care, neonatal and pediatric sectors," said Lee Searle, Head of ParAid. "We are committed to investing in high quality manufacturing, design and engineering in the UK and are able to assist customers both nationally and worldwide. It is a pleasure to be at MEDICA to showcase our patient transport solutions and we look forward to meeting new and existing customers from around the world."
Related Links:
ParAid Medical

Latest Medica 2018 News
Other channels