Surtex Instruments Unveils Game-Changing Microsurgery Instruments
By HospiMedica International staff writers
Posted on 13 Nov 2023
Surtex Instruments (Surrey, UK) is launching its ground-breaking "Infinex" series of microsurgery instruments at MEDICA 2023. These microsurgery instruments are meticulously crafted to empower surgeons with unprecedented control and precision, even in the most complex surgical scenarios.
Engineered in Germany, the Infinex series represents a paradigm shift in microsurgery technology, emphasizing unparalleled precision to ensure superior surgical outcomes, reduced patient trauma, and faster recovery periods. Under brand names, Magna and Maestro, the product line is designed to showcase the pinnacle of surgical artistry and innovation. Among the groundbreaking offerings is the Infinex Magna range, which introduces a revolutionary touch with its diamond-dusted jaws on microsurgery forceps and needle holders. The innovative range offers surgeons enhanced grip, stability, and control while also significantly extending instrument durability in even the most challenging surgical environments.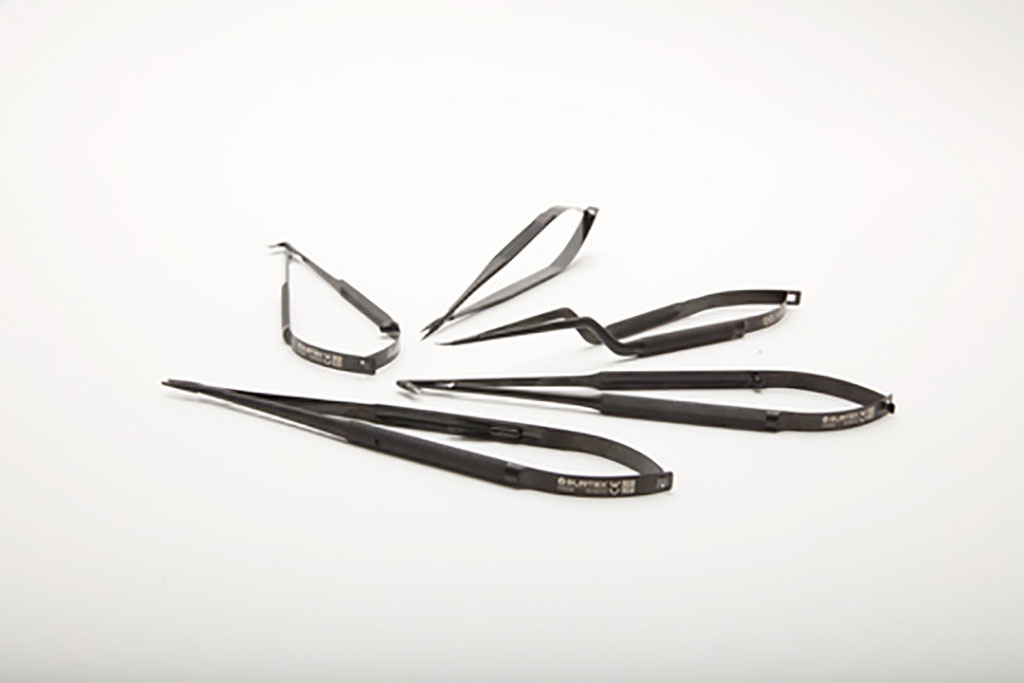 Embodying surgical excellence, the Infinex Maestro series boasts precision-crafted micro scissors, forceps, and needle holders that exemplify Surtex's commitment to flawless performance and unparalleled patient outcomes. Marrying traditional craftsmanship with cutting-edge technology, the Maestro series sets a new industry gold standard. At MEDICA 2023, the company is also showcasing the groundbreaking Infinex Onyx, a harmonious blend of the best features of both Maestro and Magna, further coated with DLC to epitomize sophistication in surgical instruments. The new premium line of Infinex Microsurgery Instruments has been designed to meet the highest standards of quality and precision. These instruments redefine reliability, providing surgeons with an unparalleled toolset tailored to the demands of microsurgery.
"We are thrilled to announce that MEDICA will serve as the global stage for the unveiling of our signature "Infinex" series of microsurgery instruments," said Zak Khaliq, Sales Director for Surtex Instruments. "Surtex Instruments has always been at the forefront of transcending industry standards, and with the Infinex series, we are setting unparalleled benchmarks in quality, precision, and innovation. We invite the global medical community and leading surgeons worldwide to witness the future of microsurgery at MEDICA, where we promise not just precision but a guarantee of surgical mastery."
Related Links:
Surtex Instruments 

Visit expo >