Parker Laboratories Introduces Groundbreaking Ultrasound Innovations
By HospiMedica International staff writers
Posted on 13 Nov 2023
Parker Laboratories Inc. (Fairfield, NJ, USA) is introducing innovative ultrasound products at MEDICA 2023 that are designed to increase patient safety, lower costs, and improve workflow in busy healthcare settings that rely on point-of-care ultrasound. The company is introducing the UltraDrape II UGPIV Barrier and Securement Dressing and Tristel ULT high-level disinfectant foam that promotes patient safety while reducing costs and increasing efficiency for ultrasound-guided percutaneous procedures.
Ultrasound technologies offer important advantages for vascular access procedures such as inserting central lines and peripheral catheters, improving outcomes while also reducing risks and healthcare costs. Hospitals are seeing an increase in the number of patients with difficult vascular access (DiVA) who require ultrasound guidance to achieve peripheral vascular access. UltraDrape II is the next generation of Parker's groundbreaking UltraDrape, the only dressing designed specifically for use during UGPIV procedures. Like the original, UltraDrape II is a sterile, dual-action barrier and securement dressing that provides a "gel-free" insertion site to decrease the risk of contamination and securement failure both during and after UGPIV procedures.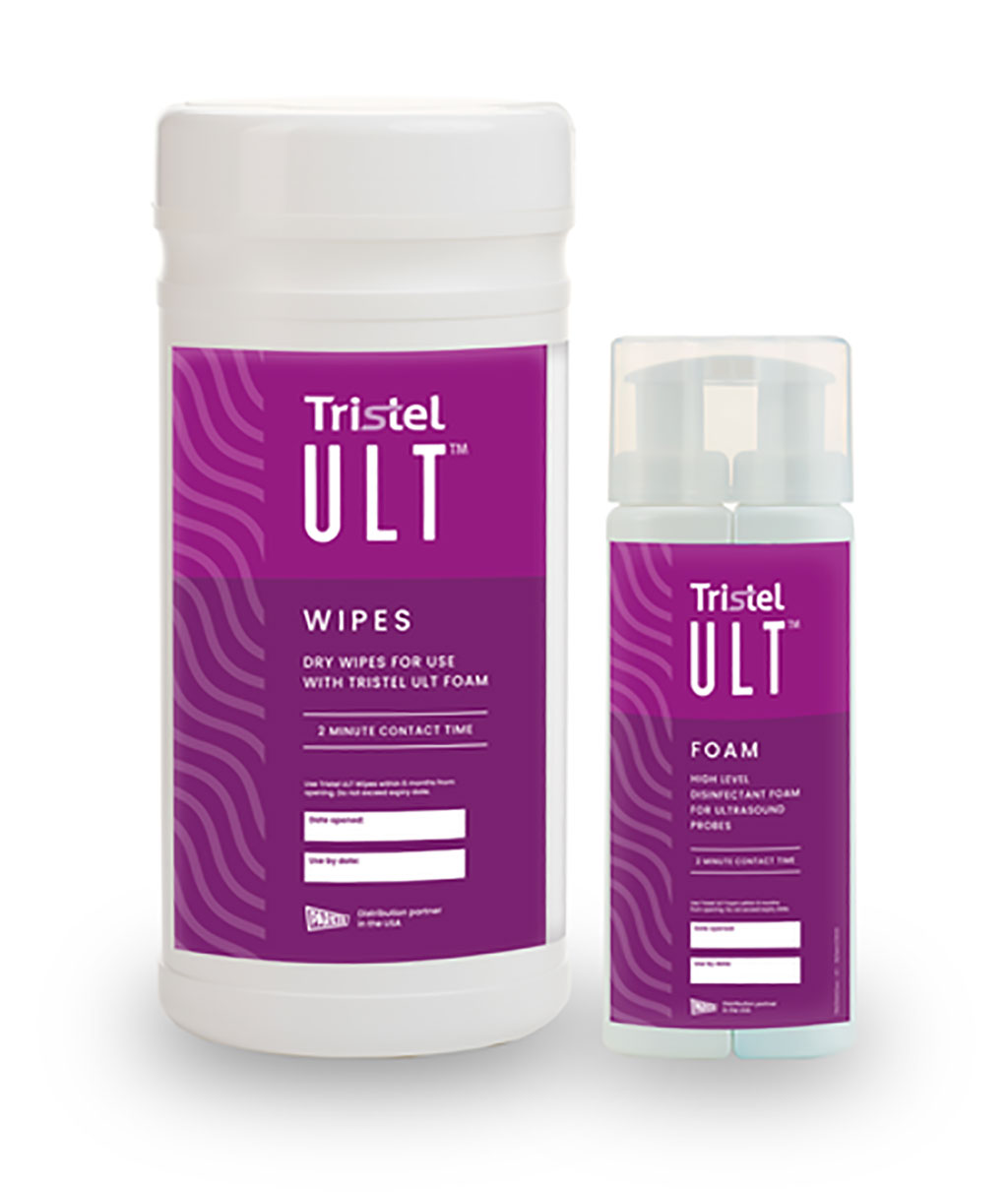 Tristel ULT is a high-level disinfectant that uses unique, proprietary foam containing chlorine dioxide for reprocessing ultrasound probes. It was recently granted FDA clearance for use as a high-level disinfectant for ultrasound probes used within body cavities and for skin-surface transducers, making it the first product of its kind to be available in the United States. Tristel ULT is the only high-level disinfectant foam that can be safely used on ultrasound probes, and it has been shown to be effective against pathogens ranging from SARS-CoV-2 to Mycobacterium tuberculosis. As a rapid and inexpensive high-level disinfectant, Tristel ULT represents an important advance offering several advantages over other methods of high-level disinfection currently on the market.
"As the use of ultrasound guidance for vascular access procedures increases, so does the need for supplies that make these procedures safer and more efficient, without increasing costs," said Neal Buchalter, president of Parker Laboratories. "These new products are just a few of the innovative and cost-effective solutions we are committed to bring to market to increase patient safety and improve workflow for busy vascular access clinicians."
Related Links:
Parker Laboratories Inc.

Visit expo >