OptoMedic Showcases World of Fluorescence Endoscopy Technologies
By HospiMedica International staff writers
Posted on 13 Nov 2023
OptoMedic Technologies Inc. (Guangdong, China) is showcasing its star product, the Stellar 4K3D fluorescence endoscopy imaging platform, at MEDICA 2023.
As a high-end medical device for minimally invasive surgery, endoscopes have developed rapidly in the field of 3D, 4K, and fluorescence subdivided technologies in the international arena in the past decade, but there has been a lack of endoscopic products that integrate 4K, 3D and fluorescence imaging technologies. Following the launch of high-definition fluorescence in 2018 and 4K fluorescence in 2020, OptoMedic launched the STELLAR endoscopic imaging platform in May 2023 that integrates 4K, 3D, and fluorescence imaging. This all-in-one system is designed to meet all the needs of clinical operations.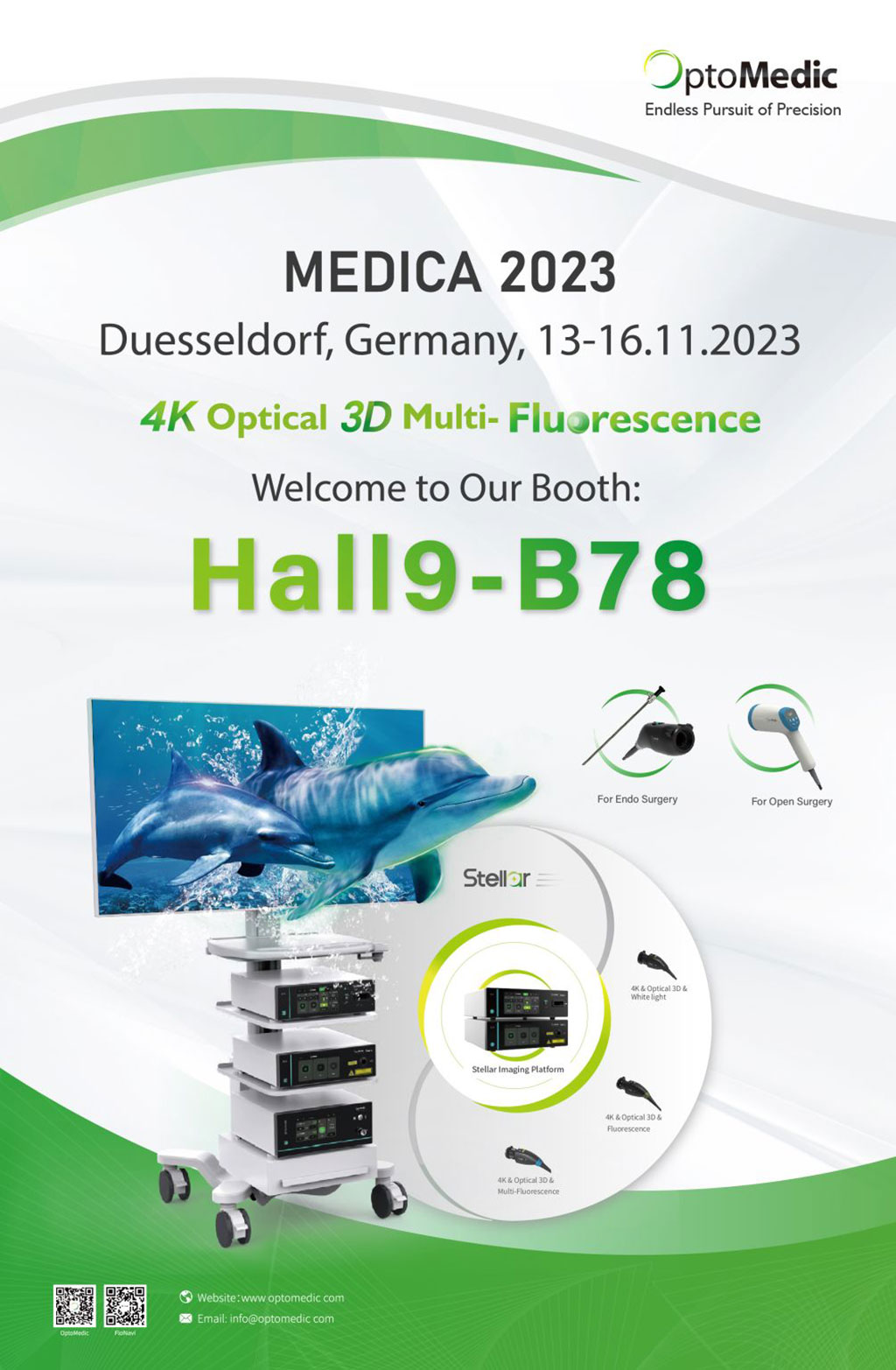 Based on extremely clear 4K white light and the extremely sensitive 4K fluorescence, the STELLAR system has pioneered 4K optical 3D technology, bringing surgery experts an immersive 3D experience. OptoMedic's 4K optical 3D technology that comprises the dual-channel optical 3D laparoscope which can be sterilized by high temperature and high pressure, the world's smallest 4K3D camera (only weighs 200g), and the dual-channel 4K image processing control unit, makes the STELLAR a truly innovative system. The technological innovation brings 3D endoscopic surgery with extremely clear 4K images, extremely realistic visual restoration, and comfort without dizziness.
Related Links:
OptoMedic Technologies Inc.

Visit expo >