MAVIG Highlights X-Ray Protective Clothing and Suspension Systems for Medical Equipment
By HospiMedica International staff writers
Posted on 13 Nov 2023
MAVIG GmbH (Munich, Germany) is showcasing its proven product range of X-ray protective clothing and medical suspension systems at MEDICA 2023.
MAVIG's product range being highlighted at the trade fair includes scatter radiation protection (lower body protection and upper body protection for surgery & examination tables), mobile X-ray protection shields, ceiling-mounted suspension systems for monitors, injectors and lamps, radiation protection curtains and built-in windows as well as personal radiation protection garments and accessories. MAVIG is highlighting the WD261 body-contoured, height-adjustable, encapsulating, mobile radiation shield mobile that provides mobile X-ray protection in locations where X-ray protection is currently absent or lacks flexibility, leaving safety at risk and disrupting the work routine.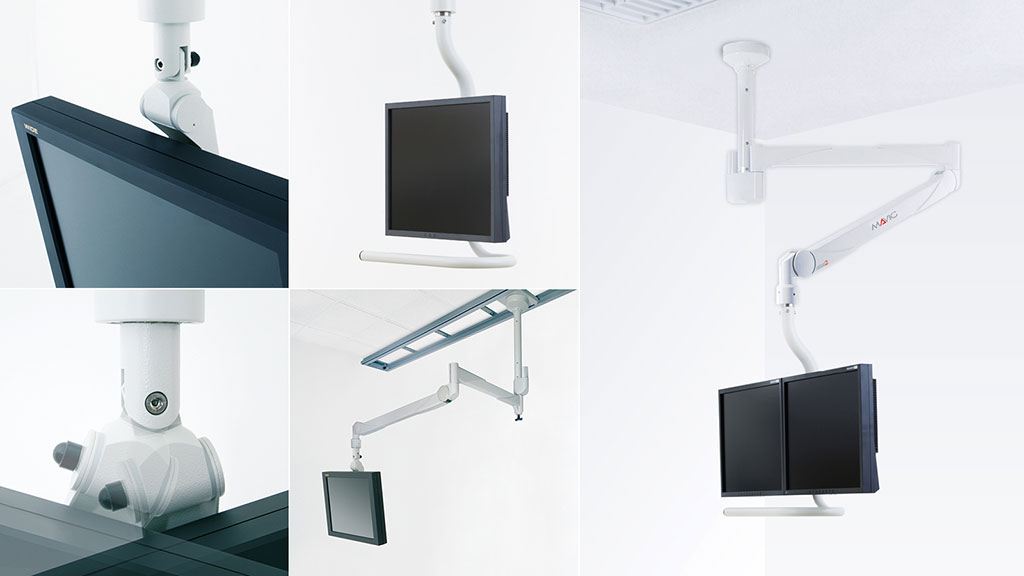 MAVIG is also highlighting its range of protective products that are specifically designed for urology. This product range provides greatly improved and advanced protection for this field. Through a new technology, which MAVIG uses in the production of the outer materials "ComforTex HPMF", "ComforTex HPMF Hybrid" and "ComforTex HPMF Duplex" for X-ray protective clothing, the use of fluorinated chemicals is completely eliminated. As a result, the product remains free of hazardous PFCs (per- and polyfluorinated chemicals, also known as fluorocarbons) at all stages of its product life cycle.
At MEDICA 2023, MAVIG is showcasing stable, high-quality monitor suspension systems that are optimally designed for routine use in the hospital or the radiological practice, offering maximum safety and high flexibility. Sleek, versatile, and compact, these monitor suspension systems are designed for easy installation and frictionless movement. MAVIG monitor suspensions allow users to mount monitors from all manufacturers – as long as they have a centrally attached VESA adapter on their back – without problems. Also highlighted at the event were the Portegra2 ceiling suspension systems which feature maximum safety and high flexibility. The Portegra2 system is an innovative solution for the protection of the head, eyes, thyroid gland, upper arms, and extremities from scattered radiation.
Related Links:
MAVIG GmbH 

Visit expo >