Heyer Medical Showcases Innovative OR Ventilation and Anesthesia Products
By HospiMedica International staff writers
Posted on 13 Nov 2023
Heyer Medical AG (Bad Ems, Germany) is showcasing a variety of innovative products for applications in ventilation, anesthesia, home ventilation, and the operating room at MEDICA 2023.
Heyer is highlighting the VG55 non-invasive ventilator with advanced turbine technology that is designed for providing non-invasive ventilation with ICU-grade monitoring. The VG55 features a 15.6-inch capacitive touchscreen which is incredibly ergonomic and can be rotated 90 degrees upwards and downwards, as well as 90 degrees left and right. Alongside the VG55, Heyer is presenting the i7 NeoHiF Series respiratory humidifier that is designed for improving oxygenation, reducing WOB, and increasing end-expirotory lung volume.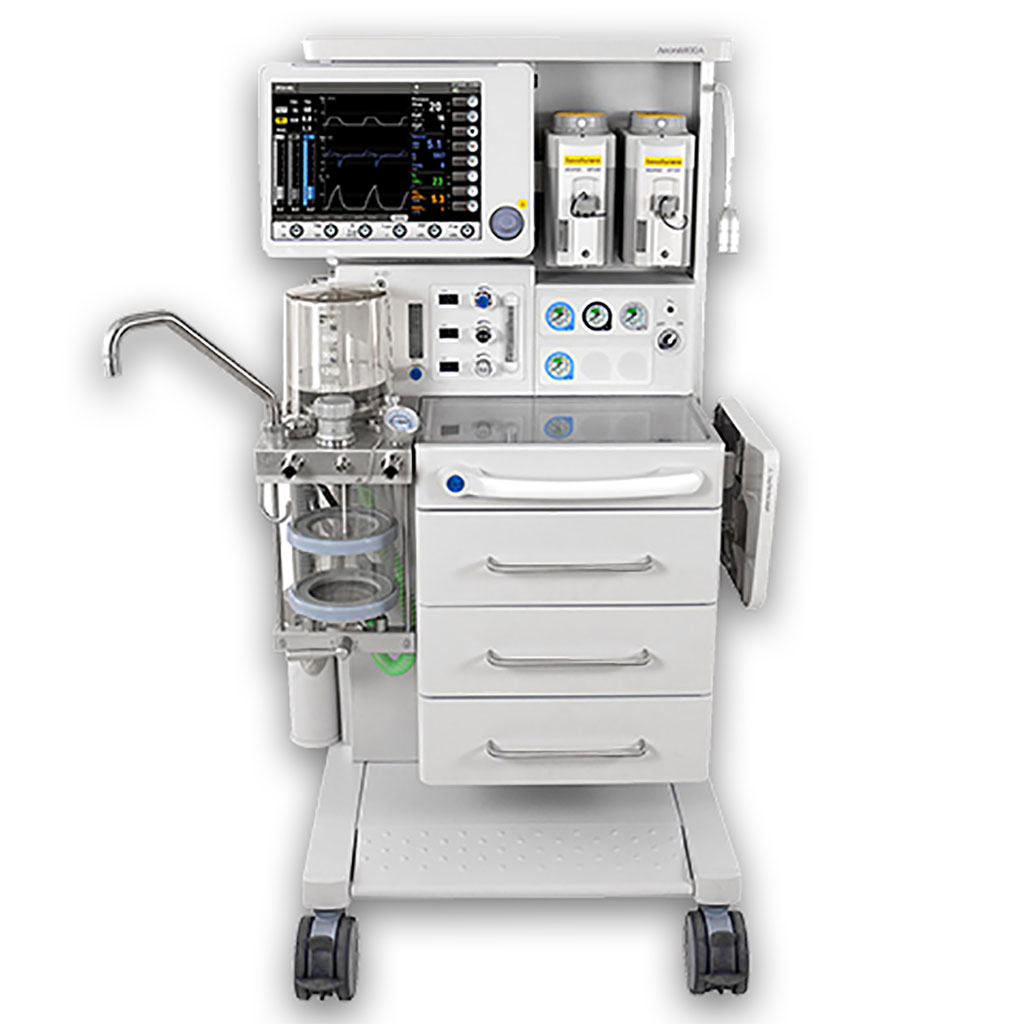 Also being highlighted at the event is the Aeonmed VG70 critical care ventilator suitable for intra-hospital transport and sub-acute care of infants, children, and adults. The VG70 combines the advantages of a flexible non-invasive ventilator with a fully featured invasive ventilator. Offering comprehensive functionality and a user-friendly design, the VG70's internal turbine provides the needed air pressure along with low-noise functionality. Visitors to Heyer's booth can also experience the Aeonmed 510S emergency transport ventilator designed for on-site emergency treatment, pre-hospital transport, inter-hospital transport, as well as intra-hospital transport. Other products being highlighted at MEDICA 2023 include the Aeonmed OL9600 comprehensive surgical light suitable for surgery illumination at hospitals and surgery centers, the Aeonmed CPAP/AUTO CPAP that is suitable for snoring and obstructive sleep apnea syndrome, and the Aeonmed NeoBip Device non-invasive ventilator for the treatment of obstructive sleep apnea in adults or pulmonary insufficiency patients who need respiratory support.
In addition, Heyer is exhibiting the Aeonmed 8800A anesthesia workstation that offers comprehensive and accurate respiratory care for all patient types from infants to adults. Similarly, the Aeonmed 8700A Anesthesia Assistant is an anesthesia workstation with comprehensive functions that cover a wide range of patient types. Its comprehensive ventilation modes (including PCV-VG and SIMV-PC) provide more flexibility in ventilation strategy, suitable for various patients and operations. Also on display is the Aeonmed 8300A anesthesia machine with a new design, appearance, structure, and operating system that displays more clinical monitoring parameters such as continuous trend information and spirometry loops, in addition to routine patient data and waveforms.
Related Links:
Heyer Medical AG

Visit expo >