Wireless Camera System Monitors Premature Babies
By HospiMedica International staff writers
Posted on 27 Apr 2017
Premature babies kept warm in neonatal incubators could soon be medically monitored using cameras rather than with sensors attached to their skin.
The system, under development at Ecole Polytechnique Fédérale de Lausanne, Centre Suisse d'Electronique et de Microtechnique and at University Hospital Zürich, is based on optical surveillance using video cameras sensitive enough to detect the minute changes in skin color that occur with every heartbeat, and on algorithms that process the colorimetric data in real time.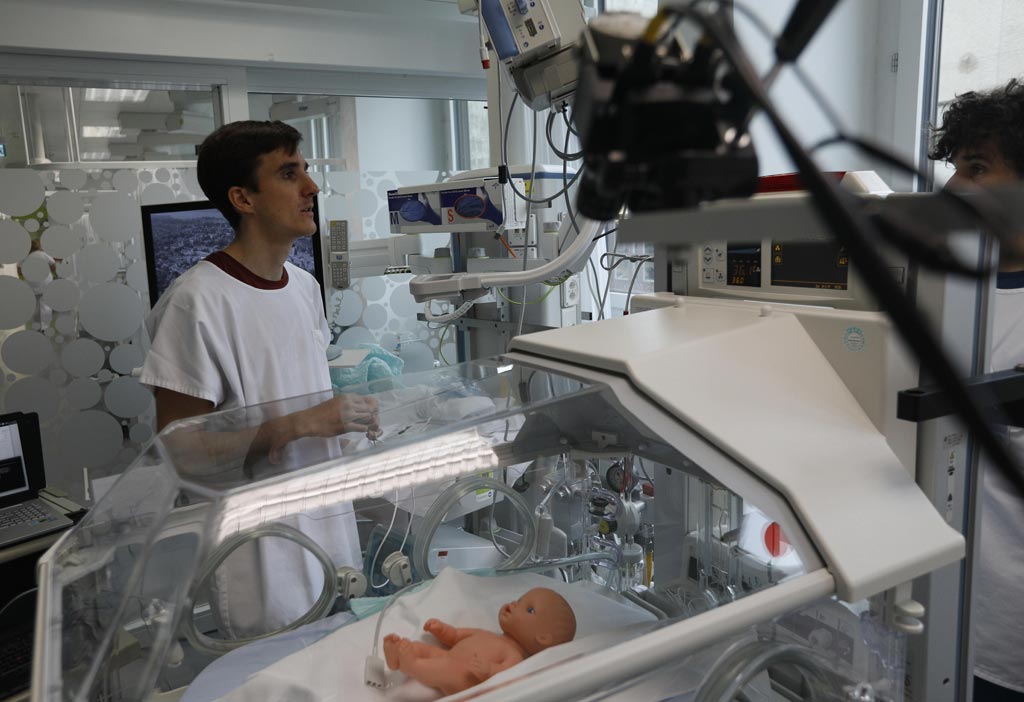 While the CSEM focused on respiration measurement by detecting movements of the thorax and shoulders, the EPFL worked on detecting heart rate. At night, infrared cameras take over surveillance, which according to the researchers means that continuous visual monitoring could soon replace the adhesive transcutaneous skin sensors used today to measure the vital signs of premature babies. Clinical tests will soon commence at USZ.
"Skin sensors placed on the babies' chests are so sensitive that they generate false alarms up to 90% of the time, mainly caused by the babies moving around," said Jean-Claude Fauchère, MD, of the USZ neonatal clinic. "This is a source of discomfort for the babies, because we have to check on them every time. It's also a significant stress factor for nurses and a poor use of their time – it distracts them from managing real emergencies and can affect quality of care."
"The camera system was developed to improve the way babies' heart rates and breathing are monitored. We ran an initial study on a group of adults, where we looked at a defined patch of skin on their foreheads," said Sibylle Fallet, a PhD student at EPFL. "With our algorithms we can track this area when the person moves, isolate the skin pixels and use minor changes in their color to determine the pulse. The tests showed that the cameras produced practically the same results as conventional sensors."
Premature babies in the neonatal intensive care unit (nICU) are fragile and at risk of sudden changes in oxygenation (pO2) and carbon dioxide (pCO2) levels, which can cause severe complications. Too much oxygen (hyperoxia) or too little (hypoxia) can cause the neonates to develop respiratory distress syndrome and other complications, such as retinopathy of prematurity, bronchopulmonary dysplasia, or periventricular leukomalacia.
Latest Patient Care News
Other channels