Dynamic Brace Stabilizes Knee after Surgery
By HospiMedica International staff writers
Posted on 01 Feb 2018
An innovative orthopedic knee brace provides reliable stabilization of the knee joint following injuries involving the posterior cruciate ligament (PCL).
The medi (Bayreuth, Germany) M.4s is a dynamic, 4-point, rigid-frame brace designed to provide varus or valgus pressure relief and limit extension and flexion of the PCL via an adjustable pad that holds the tibia in the desired location by active pressure. A customizable tension dial dynamically protects and relieves tension on the PCL by providing a safe and secure fit, while flat construction and non-slip pads help increase patient compliance and boost mobility. The new brace also molds to the shape of the shinbone and mimics knee movement with the proprietary Physioglide hinge.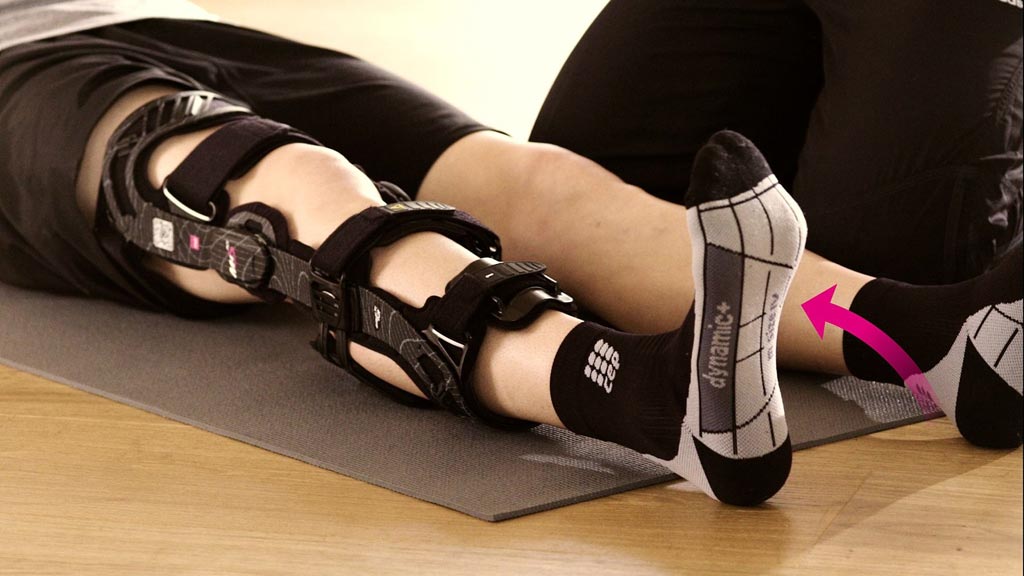 Preoperative indications for use include severe medial or lateral gonarthrosis (at least level III) combined with ligament instability; unicompartmental relief before high tibial osteotomy (HTO); relief of painful stress fractures, such as in the tibia head; strong overloading of the medial or lateral compartment of the knee; and permanent relief, when surgery is contraindicated. Postoperative indications include cartilage surgery, chondroplasty, meniscus refixation, and displacement osteotomy, all with required postoperative relief of the medial or lateral compartment.
"It is particularly helpful that I can exert force on the tibia from behind with the brace, as it is a simple mechanism," said Professor Phillip Schoettle, MD, PhD, medical director of the department of orthopedics and traumatology at ISAR Kliniken (Munich, Germany). "The patient also understands the mode of action straight away. This means that this function also helps the patient understand why he is wearing the brace."
The PCL is one of the four major ligaments of the knee, designed to stabilize the articulating bones, particularly the femur and the tibia, during movement by rotating, so that the anterolateral section stretches in knee flexion, but not in knee extension, while the posteromedial bundle stretches in extension, rather than flexion. The PCL connects the posterior intercondylar area of the tibia to the medial condyle of the femur, a configuration that allows the PCL to resist forces pushing the tibia posteriorly relative to the femur.
Related Links:
medi

Latest Patient Care News
Other channels