Wireless Solution Meets Rising Demands of Home Monitoring
By HospiMedica International staff writers
Posted on 06 Sep 2018
An upgraded monitoring solution allows clinicians to track a patient's vital signs, body posture, and activity levels, all at the same time and regardless of patient location.
The Vital Connect (Campbell, CA, USA) Vista Solution is comprised of the VistaTablet, a handheld mobile relay device, and the VitalPatch biosensor, a wireless, fully disposable biosensor that measures eight vital signs in real-time. Vista Solution allows physiological data for all patients to be easily accessible through an accompanying cloud-based application or viewed directly on the VistaTablet, supporting timely remote analysis by caregivers for patients, regardless if they are in the hospital or at home.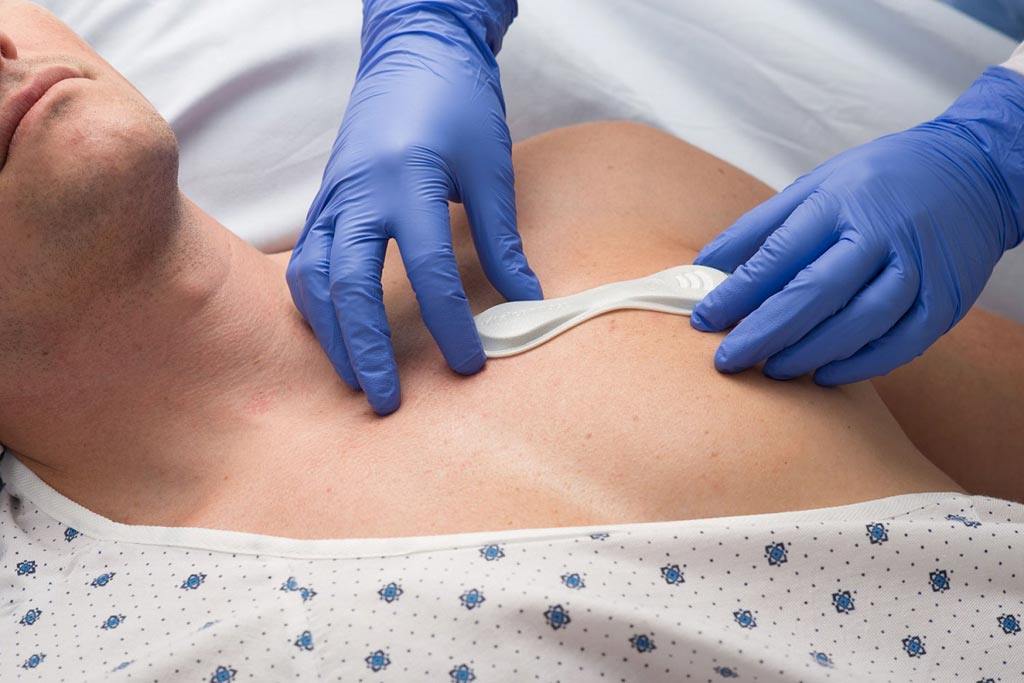 The heart of the system is the VitalPatch biosensor, which monitors heart rate, heart rate variability, respiratory rate, single-lead electrocardiogram (ECG), skin temperature, body posture, fall detection, and activity. The patch is powered by a disposable zinc air battery designed to hold up for 120 hours, in line with the U.S. national average for a patient length of stay of 4.5 days. VitalPatch can also be used beyond the hospital walls where continuous monitoring is needed, including post-discharge monitoring, remote patient monitoring, and in clinical trials.
Proprietary SensorFusion algorithms process thousands of data points per minute to produce accurate, robust measurements, which are then transmitted wirelessly via Wi-Fi to the VitalConnect Platform, an innovative solution that integrates the biosensor with mobile and cloud-based software and analytics so that patients can be monitored around the clock. Patients can be discharged from the hospital with the VitalPatch already stuck to the skin, and their status will be continuously updated on the VitalConnect Platform and the VistaTablet in real-time.
"For acute care and the aging population, home hospital programs offer an affordable solution to healthcare that works for providers and patients," said Nersi Nazari, PhD, CEO and founder of VitalConnect. "With the implementation of VistaTablet, we are able to offer an easy-to-use mobile interface for physicians and patients to simultaneously monitor vital signs in real-time, allowing patients to recover at home while still under the care of their doctor."
As a result of increasing healthcare costs, an increasing aging population, and demonstrated improved patient outcomes with advanced remote monitoring technologies, healthcare providers are beginning to shift eligible patients toward home care programs. Remote and continuous monitoring have shown a reduction in readmissions, improved patient outcomes, and overall decrease in cost of care compared to a traditional hospital stay.
Related Links:
Vital Connect

Latest Patient Care News
Other channels