Portable Oxygen Concentrator Supports Respiratory Care
By HospiMedica International staff writers
Posted on 12 Sep 2018
People suffering from respiratory diseases can control their oxygen delivery needs anywhere with the help of a portable oxygen concentrator.
The Caire (Ball Ground, GA, USA) FreeStyle Comfort is a new five-pulse-setting prescription oxygen concentrator that features an innovative comfort curve and weighs only two and a quarter kilograms. Each pulse flow setting delivers a precisely measured bolus of oxygen to the lungs during inhalation, up to a maximum of 1050 milliliters of oxygen per minute. Sensitive breath detection features, including proprietary UltraSense technology control delivery; should a no-breath alarm occur, the device continues to deliver oxygen therapy at its current setting at a rate of 20 breaths per minute, until the alarm condition has been resolved.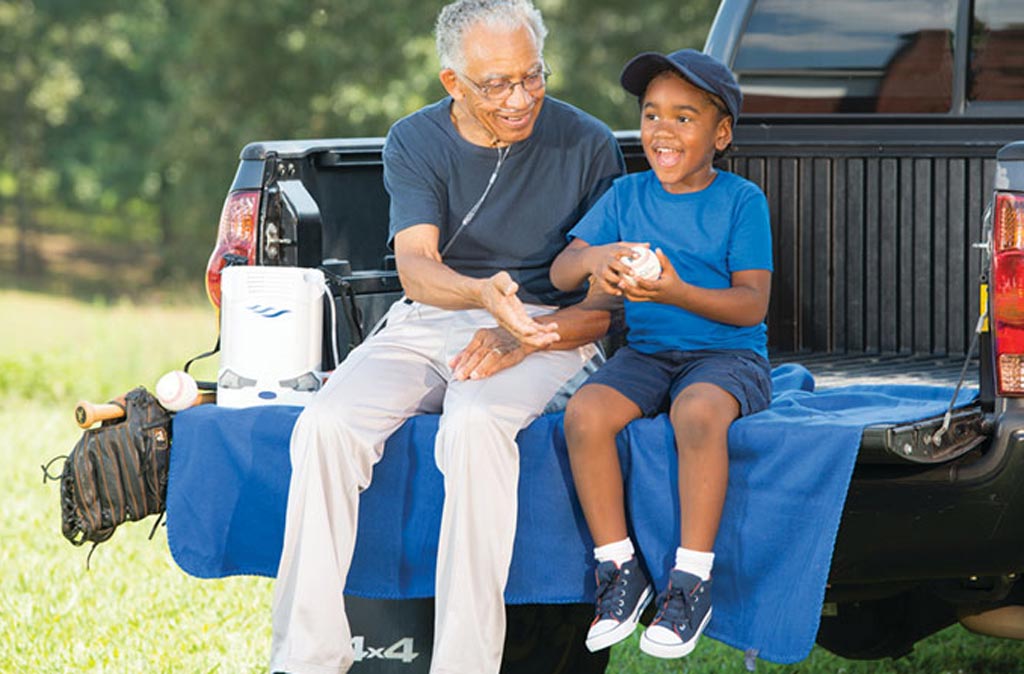 The FreeStyle Comfort offers glow-in-the-dark control buttons and a liquid crystal diode (LCD) display screen that shows the prescribed flow settings and remaining rechargeable battery reserve. The user-replaceable battery packs come in two sizes (8-cell and 16-cell), and can operate up to four and eight hours (respectively), at pulse setting 2.The device is also operational via a wall outlet or motor vehicle power, and is compliant with U.S. Federal regulations for commercial air flights.
In addition, the smart oxygen concentrator includes wireless connectivity capabilities that link it to the Caire telehealth solution, CAIREview, an application powered by the SynsorMed (Mableton, GA, USA) telehealth and patient monitoring platform. The mobile application is designed to provide the critical link between the patient and the healthcare provider, and is dedicated to supporting respiratory oxygen requirements.
"We are proud to introduce the latest in a long line of leading oxygen therapy equipment used in the treatment of those individuals diagnosed with chronic obstructive pulmonary disease," said Earl Lawson, president of the BioMedical Group at Chart Industries (Ball Ground, GA, USA), the parent company of Caire. "The FreeStyle Comfort blends together durability, clinical efficacy, and comfort for its user."
Oxygen concentrators apply rapid pressure swing adsorption of atmospheric nitrogen onto a zeolite mineral, and then vent the nitrogen out again; this leaves oxygen as the primary gas remaining. At high pressure, the porous zeolite adsorbs large quantities of nitrogen, due to its large surface area. After the oxygen and other free components are collected, the pressure drops again, which allows nitrogen to be released. A typical oxygen concentrator has an air compressor, two cylinders filled with zeolite pellets, a pressure equalizing reservoir, and some valves and tubes.
Related Links:
Caire
SynsorMed

Chart Industries
Latest Patient Care News
Other channels