Autonomous Robot Reduces Hospital Labor Expenditure
By HospiMedica International staff writers
Posted on 18 Oct 2018
A new autonomous service robot (ASR) for healthcare settings will soon be deployed in pharmacy and laboratory pick-up and delivery tasks.
Swisslog Healthcare (Broomfield, Co, USA) and robotic pioneer Savioke (San Jose, CA, USA) have announce that Relay, a friendly, helpful, and sophisticated indoor ASR will soon free up nurses, pharmacists, lab techs, and other skilled workers from time-consuming drugs and specimen delivery tasks, allowing them to focus on more valuable work and patient care. Relay can operate elevators, open doors, and navigate in busy public corridors, delivering medicines, blood, lab specimens, snacks, and documents safely and reliably 24 hours a day.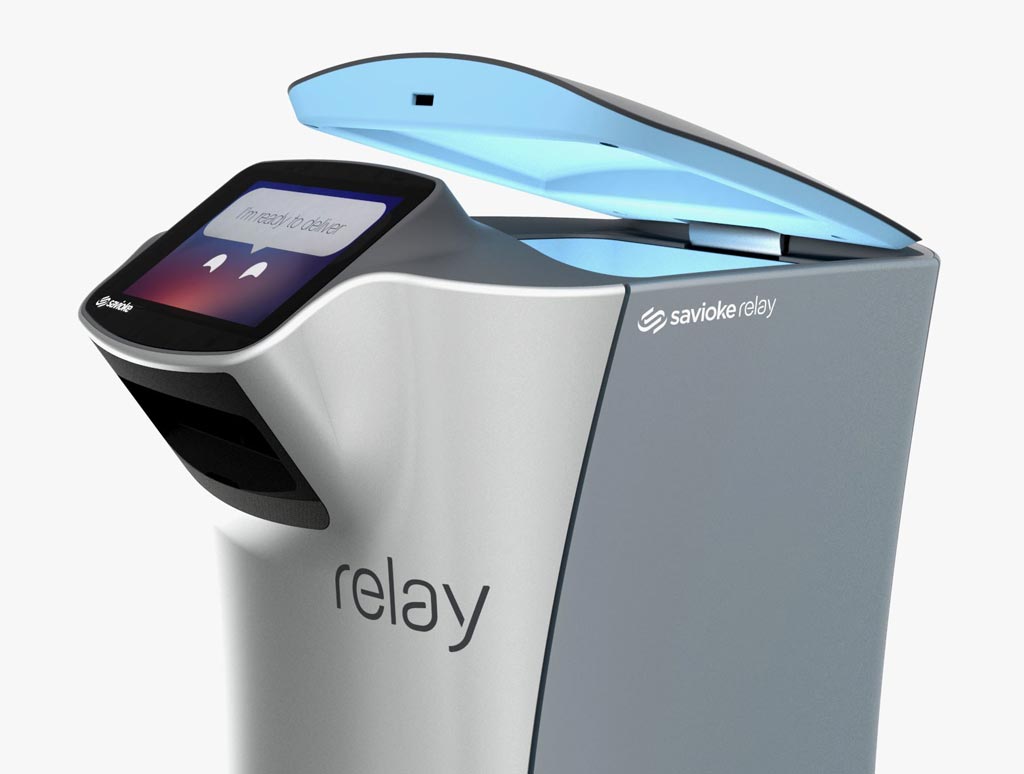 According to Swisslog Healthcare, which has installed facility-wide transport and pharmacy automation systems in more than 3,000 hospitals worldwide, several hospitals in the United States and Europe have already contracted with the company to deploy Relay robots in their institutions, including Hutchinson Health (MN, USA), which has deployed Relay since May 2018 to deliver blood and specimens between the central laboratories and adjoining clinics, and is already seeing significant skilled labor savings each day.
"Many hospitals are seeking to automate tedious, repetitive tasks that take skilled staff away from patients and other critical work," said Stephan Sonderegger, CEO of Swisslog Healthcare. "This is exactly the problem Savioke mobile robots can solve. There are many applications for this automated services technology in healthcare, which we have already begun to prove."
"After four years providing service in the hospitality industry, we are thrilled to see Relay doing such important work in the healthcare space," said Steve Cousins, founder and CEO of Savioke. "With many hospitals already short staffed, Relay can handle the tasks that typically take skilled healthcare workers away from their primary, critical responsibility of caring for or serving patients."
Related Links:
Swisslog Healthcare
Savioke
Hutchinson Health

Latest Patient Care News
Other channels