Remote Solution Passively Monitors Seniors Activities
By HospiMedica International staff writers
Posted on 29 Nov 2018
A wearable-assisted, gesture detection remote patient monitoring (RPM) platform caters for the needs of the growing elderly population.
The Somatix (Raanana, Israel) SafeBeing RPM system passively monitors elderly individuals' activities of daily living (ADL), such as sleeping, drinking, walking, and medication intake, as well as real time alerting of falling and wandering. The system is powered by a proprietary real-time gesture detection platform that leverages standard existing sensors already present in commercial off-the-shelf smartwatches, smartbands, and Internet of Things (IoT) connected devices (such as heart rate sensors, gyroscopes, accelerometers, GPS, and others), to collect the data needed for analysis.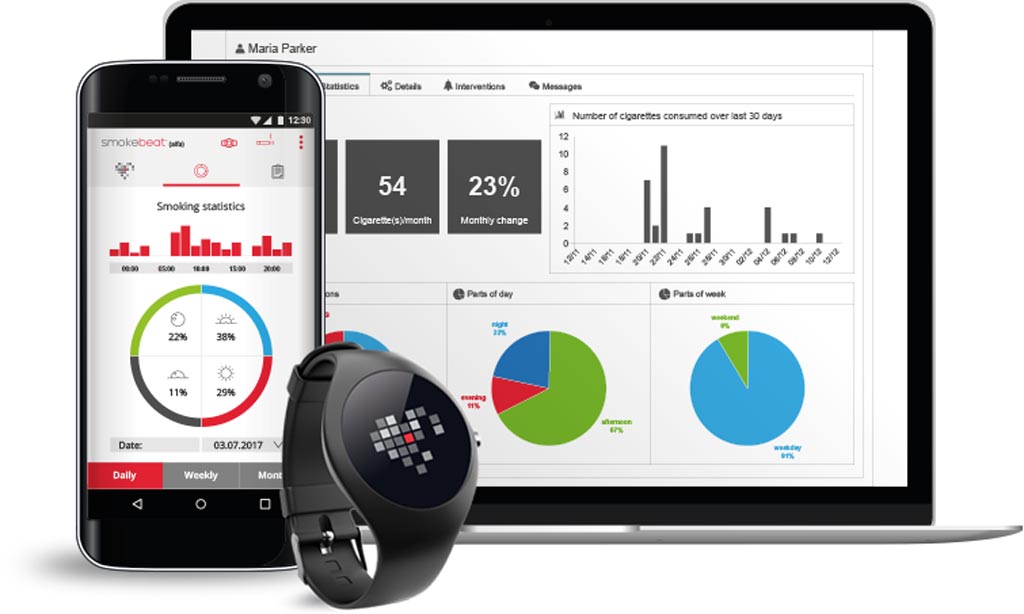 Once uploaded to the cloud, the gesture data is structured according to range of parameters--i.e. what, when, where, why, and at what frequency a specific action is taken—and is subjected to continuously adaptive machine learning, enabling precision recognition of significant behavior patterns. It additionally employs adaptive machine learning and predictive analytics to passively monitor massive volumes of gesture data, for precision recognition of a range of physiological and emotional indicators. The system operates in a continuous loop, measuring behavioral modifications.
Using these tools, SafeBeing can detect variations in hand gestures that could be a cause for concern, and can trigger alerts to caregivers or family members. The platform can also be used to issue variable combinations of personalized cognitive behavior therapy (CBT) incentives, ultimately helping to increase adherence with treatment objectives, enhance wellbeing, and improve people's lives. Since the system is based on gestures, rather than specialized hardware installation in the user's environment, the passive monitoring provides elderly people full independence and the freedom to go about their daily activities uninterrupted.
"The global population of people aged 65 and older is expected to nearly double by 2050, driving a surge in demand for digital health innovation," said Eran Ofir, CEO of Somatix. "SafeBeing is designed to facilitate 'aging in place' and provide both users and caregivers with peace of mind. It is easy to implement, and is fully aligned with the remote patient monitoring regulatory landscape, such as reimbursement policies."
Related Links:
Somatix

Latest Patient Care News
Other channels