Foldable Power Wheelchairs Improve User Mobility
By HospiMedica International staff writers
Posted on 30 Jan 2019
New foldable power wheelchairs can fold up into the size of a medium suitcase in just three seconds, and can fit in the trunk of almost any car.
The Quick N Mobile (Fort Lauderdale, FL, USA) Eagle heavy-duty (HD) bariatric portable power wheelchair weighs just 22 kg, but has a weight capacity of 180 kg. Large 12-inch rear tires provide a smooth ride with traction that allows travel on almost any terrain. The Eagle is powered by two 250-watt motors that engage even when going up hills and inclines. Eagle HD comes with two battery packs, giving users added range. A Sensi-Touch joystick and a small turning radius help navigate into tight spaces that require sensitive turning abilities.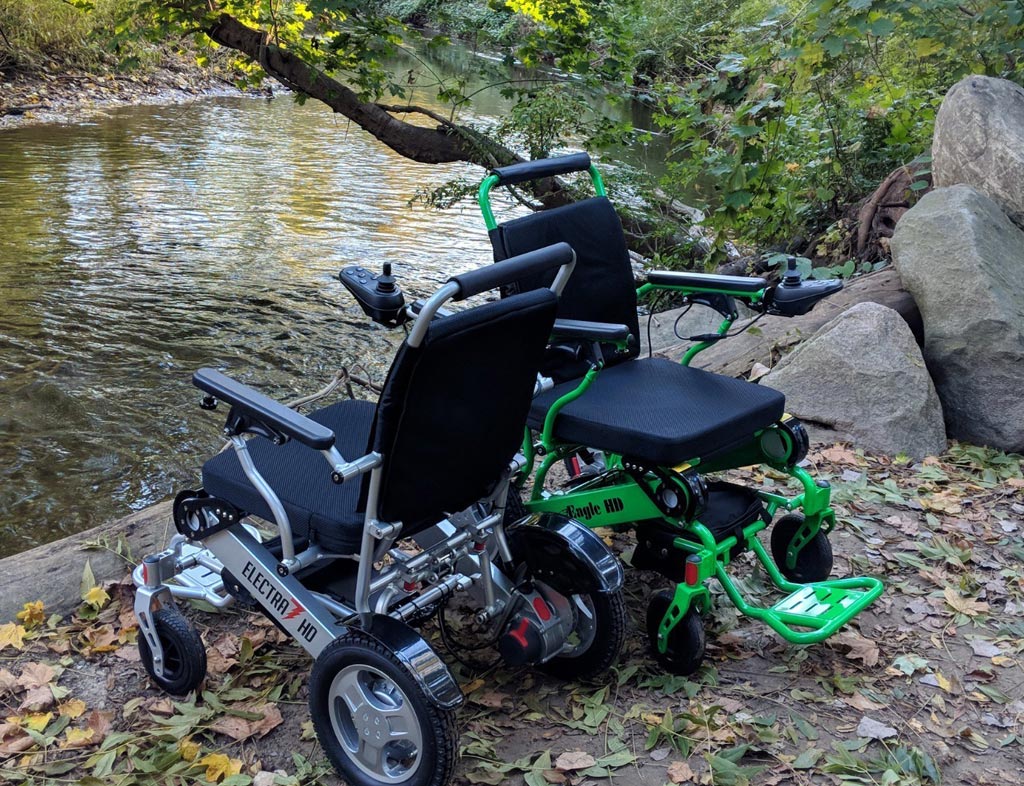 The Electra7 Wide bariatric folding travel wheelchair boasts a durable weather-resistant finish, and is designed with a smart electromagnetic braking system that enables it to go both up and own hills about twice as fast as an average person's walking speed. A range of almost 50 kilometers is possible on a single charge of the batteries, thanks to smart power technology. When both batteries are in the chair, it will draw power from both batteries simultaneously. When just one battery is loaded, the chair will still work perfectly.
"Folding power wheelchairs are the new thing; they are often inexpensive compared to standard power wheelchairs. They are small enough to fit through almost any doorway and they fit in the trunk of almost any car, which makes them both practical and desirable," said Paul Bunting, of Quick N Mobile, who cautioned that "even though there is a demand for easily transportable, lightweight power wheelchairs, they may not be perfect for everyone."
Harry Jennings and Herbert Everest, both mechanical engineers, invented the first lightweight, steel, collapsible wheelchair in 1933. Everest had broken his back in a mining accident. The pair saw the business potential of the invention and went on to become the first mass-manufacturers of wheelchairs. Their x-brace design is still in common use, albeit with updated materials and other improvements.
Related Links:
Quick N Mobile

Latest Patient Care News
Other channels