Virtual Care Solution Assists Chronic Disease Management
By HospiMedica International staff writers
Posted on 21 Feb 2019
An automated home health care management system connects to a range of biometric devices, providing critical health monitoring and 24/7 care.
The SameDay Security (SDS; Las Cruces, NM, USA) Electronic Caregiver Pro Health system is comprehensive monitoring solution that is programmed to check on user activity throughout the day. The system uses personalized voice instructions and a mini controller to guide medical care. For instance, for a diabetic with high blood pressure and a weight management program, the system can remind them to stand upon the weight scale, check blood pressure, or check blood sugar levels at designated intervals.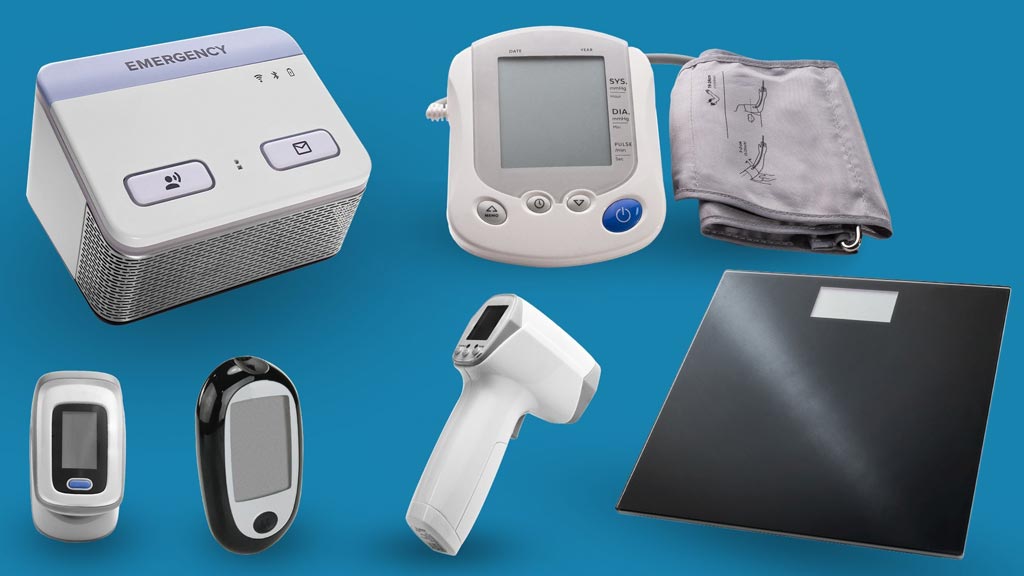 Using voice enabled flashes, Pro Health annunciates when messages are available to the user, with instructions of what task it is time to undergo. For a respiratory patient, for example, a pulse oximetry device is provided; when it is time to check blood oxygen saturation levels, the system tells the user to clip a device to their finger. The system responds automatically, announces the reading, and stores it in a clinical interface for professional or family caregivers. When an emergency is detected, Pro Health connects to a 24/7 emergency response center, providing a physician for unlimited consultations.
"There is no more user-friendly system on the market today. It's like having a live caregiver standing there providing a simple instruction without having to work with complicated technology," said Vincent Melendez, head of business development at SDS Electronic Caregiver. "We can even set alerts so if certain vital readings are too high or low, we can get a message to providers or responsible parties. Our clients say the experience is a welcome relief and a joy to use."
At the annual Consumer Electronics Show (CES), held during January 2019 in Las Vegas (NV, USA), the company also presented the upcoming Addison Care system, which provides touch screens throughout the house that host scenes with an embedded, fully interactive, virtual caregiver named Addison. She carries on two-way conversations, demonstrates the care plan and rehab routines, conducts in-home checkups, and can even assess a person's risk of falling using Artificial Intelligence (AI), state-of-the-art sensing technology, without the need for wearable technology.
Related Links:
SameDay Security

Latest Patient Care News
Other channels