New Dynamic Knee Brace Relieves Osteoarthritis Pain
By HospiMedica International staff writers
Posted on 07 Mar 2019
A next-generation unloader knee brace addresses the needs of orthopedic practitioners looking for a pain-relieving osteoarthritis (OA) brace for their patients.
The Breg (Carlsbad, CA, USA) Quantum OA knee brace is designed to help patients suffering from mild to severe OA by dynamically unloading during the last 30 degrees of extension, at the peak of OA pain, thus relieving the force generated during flexion. Using three-point leverage, the affected, painful side of the knee is unloaded to the healthier side of the joint. The brace uses the thigh and calf shells as the first two points of leverage, with the dynamic diagonal force strap providing the third.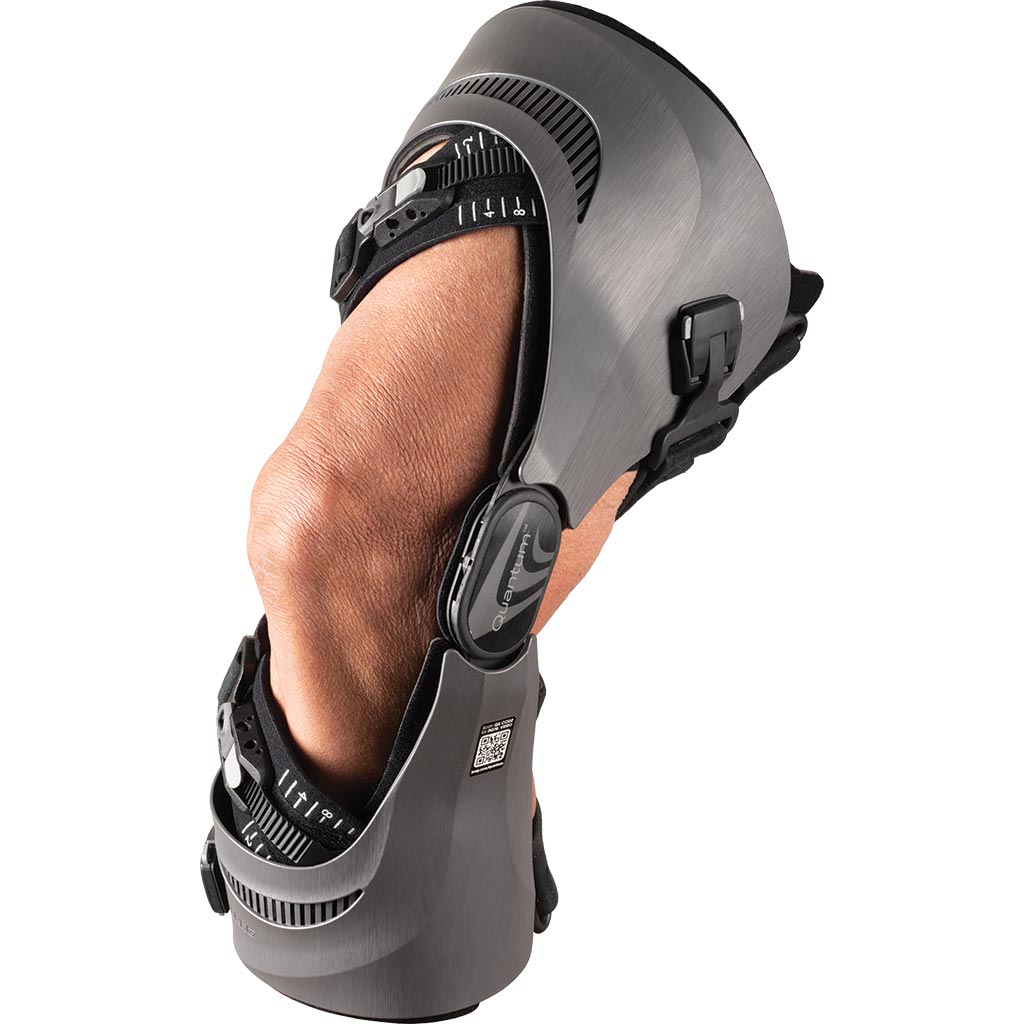 The lightweight, low profile, unobtrusive frame is designed so that it can be adapted for either medial or lateral compartment unloading by switching the direction of the dynamic diagonal force strap. Other features of the Quantum OA knee brace include the use of just three connection points, dynamic pull technology, ratchet unloading buckles for simple adjustment for pain, and ultra-grip calf pads, dual calf strap design, and comfortable suede-like trimmable straps to enhance suspension.
"When Breg released Quantum, I wanted to be among the first to try it, due to my own experience with osteoarthritis. This brace is exceptional; it helped me manage pain during my recent fishing trip to New Zealand," said Mark Sherman, MD, of Staten Island Orthopedics and Sports Medicine (NY, USA). "The dynamic unloading capability is impressive and it's a straight-forward, simple to use brace. The brace is extremely light and it allows full range of motion for climbing and kneeling. This will be the go-to brace for my OA patients."
The global need for OA bracing is growing in part due to an aging population, the widespread surge in obesity rates, as well as the overall rise in demand for conservative treatment methods. Studies have shown that 10-20 years after anterior cruciate ligament (ACL) injury, knee OA rates are more than 50%, and are progressively impacting younger patients.
Related Links:
Breg

Latest Patient Care News
Other channels