Patient Repositioning Monitor Reduces Pressure Ulcers
By HospiMedica International staff writers
Posted on 25 Apr 2019
A novel patient monitoring system increases staff compliance with patient mobility protocols, helping to prevent hospital-acquired pressure injuries (HAPIs) pressure ulcers.
The Leaf Healthcare (Pleasanton, CA, USA) Leaf Patient Monitor is a disposable, wireless electronic sensor that monitors the real-time orientation and activity of patients susceptible to pressure ulcers. The sensor, which is affixed adhesively to the patient's upper torso, includes an accelerometer to measure patient orientation and activity; a capacitive contact sensor that sense when it is attached to skin; a microcontroller for automated data collection; and a wireless radio for communication.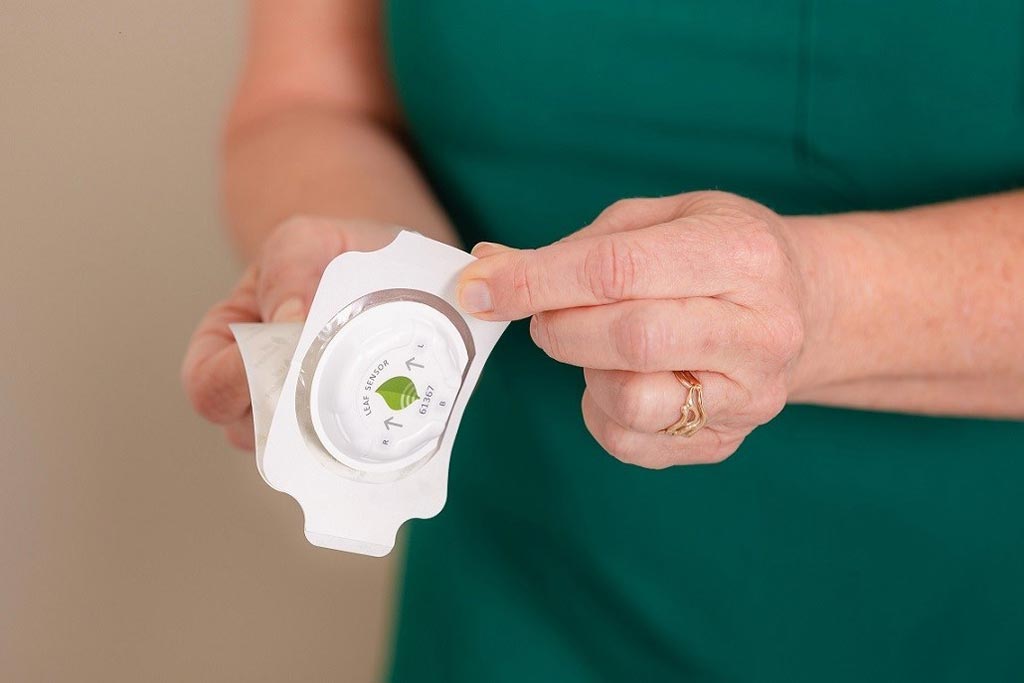 Each patient sensor has a unique 64-bit serial number assigned during the manufacturing process. When turned on, it joins a wireless mesh network of relay antennas setup inside the facility, which sends data from the individual patient sensors to a central server that collects and stores it for analysis. Centralized Leaf turn management software displays each patient's turn history, current status, and also alerts staff when patient orientation or activity deviates from individualized turn management protocols set by the healthcare provider.
The data is accessible at all times from a status board and/or computing device positioned at the central nursing station to give caregivers access to the Leaf User Interface. A display providing caregiver access to the interface can also be positioned in each patient's room, and mobile computing devices (such as laptops or tablet computers) can enable dedicated turning teams to easily check which patients are due to be repositioned at a minimum turn angle to be met to encourage adequate, offloaded turns.
"The Leaf Patient Monitoring System is the first technology available to notify nurses when patients have been repositioned sufficiently to protect them from pressure injuries," said Annemari Cooley, vice president of market development at Leaf Healthcare. "Nurses who do not have access to the Leaf system monitoring information have no way of knowing if a patient has been repositioned sufficiently. Leaf technology improved both nurse performance and efficiency."
HAPI's, also known as decubitus ulcers or bedsores, are lesions caused by factors such as unrelieved pressure; friction; humidity; shearing forces; temperature; age; continence and medication. They can occur anywhere, but especially over bony or cartilaginous areas such as the sacrum, elbows, knees, and ankles. Bedsores are often fatal, even under the auspices of medical care, and are one of the leading iatrogenic causes of death reported in developed countries, second only to adverse drug reactions. The primary treatment is to remove the pressure by turning the patient regularly, often as much as every two hours.
Related Links:
Leaf Healthcare

Other channels