Adhesive Neurostimulation Device Helps Treat ADHD
By HospiMedica International staff writers
Posted on 02 May 2019
A novel external trigeminal nerve stimulation (eTNS) system offers a non-pharmacological option for pediatric attention deficit hyperactivity disorder (ADHD patients.
The NeuroSigma (Los Angeles, CA, USA) Monarch eTNS System is intended for home treatment of children 7-12 years of age who are not taking prescription ADHD medication, under the supervision of a caregiver. The cell-phone sized device generates a low-level electrical pulse to a small patch placed on the patient's forehead, which stimulates branches of the trigeminal nerve. While the exact mechanism of eTNS is not yet known, neuroanatomical projections of the trigeminal system suggest that eTNS alters activity in structures regulating mood, anxiety, and sleep.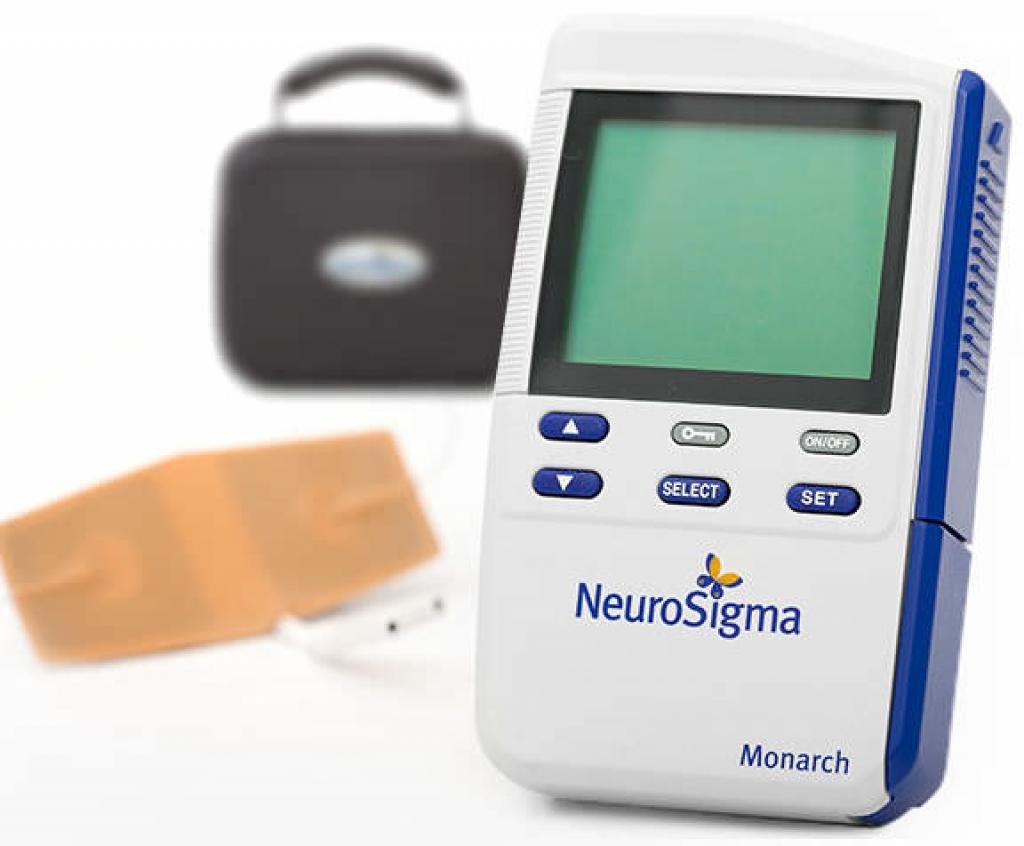 The system's efficacy and safety when treating ADHD was demonstrated in a clinical trial involving 62 children with moderate to severe ADHD who used either the eTNS therapy or a placebo device nightly for four weeks. Results showed that those using the eTNS device had a significant improvement in their ADHD symptoms compared with the placebo group; at the end of week four, the average ADHD Rating Scale (ADHD-RS) score in the active group decreased from 34.1 points at baseline to 23.4 points, versus a decrease from 33.7 to 27.5 points in the placebo group.
"In research conducted at UCLA, eTNS was well accepted by children and their parents, and produced significant improvements in the behavioral symptoms of ADHD, as well as in cognition," said Ian Cook, MD, Chief Medical Officer of NeuroSigma. "eTNS is non-invasive, can be administered at home, and has none of the serious side effects of the stimulant medications that are currently being used to treat ADHD. As a result, we believe that eTNS will become a preferred, drug-free treatment for many children and adults."
ADHD is a common disorder that begins in childhood. Symptoms include difficulty staying focused and paying attention, difficulty controlling behavior and very high levels of activity. The diagnosis of ADHD requires a comprehensive evaluation by a health care professional. For a person to receive a diagnosis of ADHD, the symptoms of inattention and/or hyperactivity-impulsivity must be chronic or long-lasting, impair the person's functioning, and cause the person to fall behind normal development for his or her age.
Related Links:
NeuroSigma

Latest Patient Care News
Other channels