Assistive Robotic Therapy Aids Stroke Survivors Gait
By HospiMedica International staff writers
Posted on 13 Jun 2019
A soft exoskeleton suit adaptively synchronizes with a patient's natural gait to facilitate functional gait training activities.
The ReWalk Robotics (Yokneam, Israel) ReStore Exo-Suit is a powered, lightweight, stroke rehabilitation device intended to aid the recovery of people with lower limb disability following a stroke. The soft design combines natural movements with plantarflexion and dorsiflexion assistance to adaptively synchronize with the patient's own gait, facilitating functional gait training. Individual levels of assistance and compatibility with supplemental support aids ensure that the ReStore device can be used to help patients across the gait rehabilitation spectrum.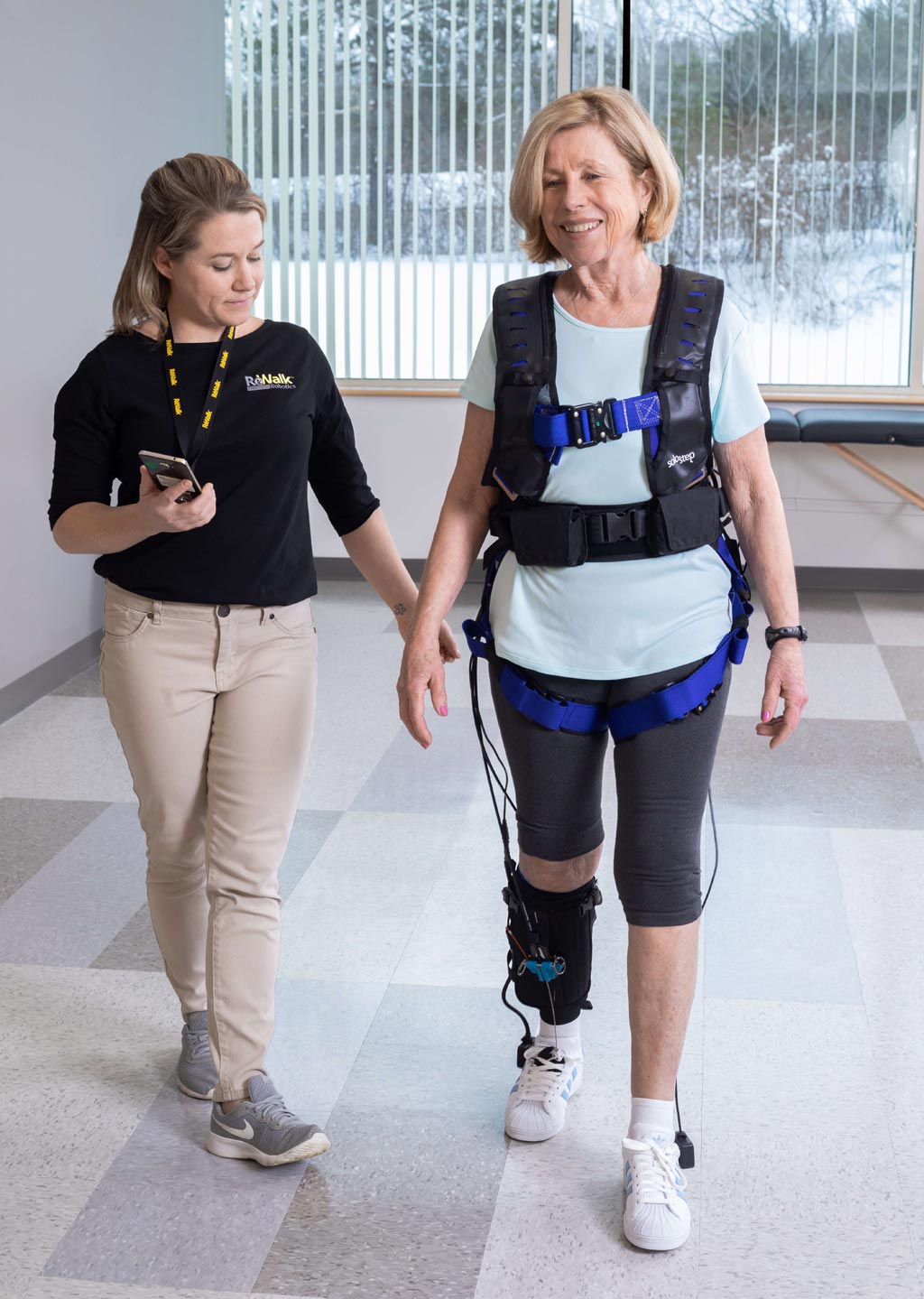 Power is transmitted from belt-mounted motors on the waist through cables to attachment points in the patient's calf and insole of the impaired foot and ankle. Sensors clipped to the patient's shoes detect motion and gait events in order to synchronize the timing of assistance. A posterior cable contracts to provide plantarflexion assistance for forward propulsion, while an anterior cable contracts to provide dorsiflexion assistance for ground clearance. Slack and brace modes enable additional gait training capabilities.
A mobile app with real-time analytics and session control allow ongoing feedback and adjustable levels of assistance, enabling the therapist to optimize sessions and track each patient's progress. By using the handheld smartphone controller, a trained therapist is able to monitor key metrics, adjust assistance level, change and select modes, and record standard gait training assessments. ReStore will be priced significantly lower than the company's ReWalk rigid exoskeleton technology models.
"The soft suit technology is the first of a series of designs from the clinic for stroke therapy. It will also serve as a basis for a home therapy design that can be managed from the clinic, in addition to entering testing for treatment of Multiple Sclerosis and Parkinson's disease," said Larry Jasinski, CEO of ReWalk. "The ReStore revolutionizes post stroke gait training, providing key advantage to clinics, therapists, and patients."
Stroke is a leading cause of disability, which affects 17 million people worldwide each year. As many as 80% of stroke survivors suffer from locomotor dysfunction, which is characterized as asymmetrical step length, slow velocity, and altered biomechanical alignment.
Related Links:
ReWalk Robotics

Latest Patient Care News
Other channels