Photobiomodulation Device Treats Macular Degeneration
By HospiMedica International staff writers
Posted on 27 Jun 2019
A novel photobiomodulation (PBM) system uses low-level light to stimulate cellular function in order to treat age-related macular degeneration (AMD).
The LumiThera (Poulsbo, WA, USA) Valeda Light Delivery System is designed to deliver a series of photobiomodulation (PBM) treatments at selected wavelengths to the retinal cells--one of the most energy-dependent cells in the body--in order to activate mitochondrial respiratory chain components via photon absorption by photoacceptors in the targeted tissue. The key photoacceptor in the retina--in the far red to near-infrared (NIR) spectral range--is cytochrome C oxidase (CCO), a critical protein involved in regulation of mitochondrial activity.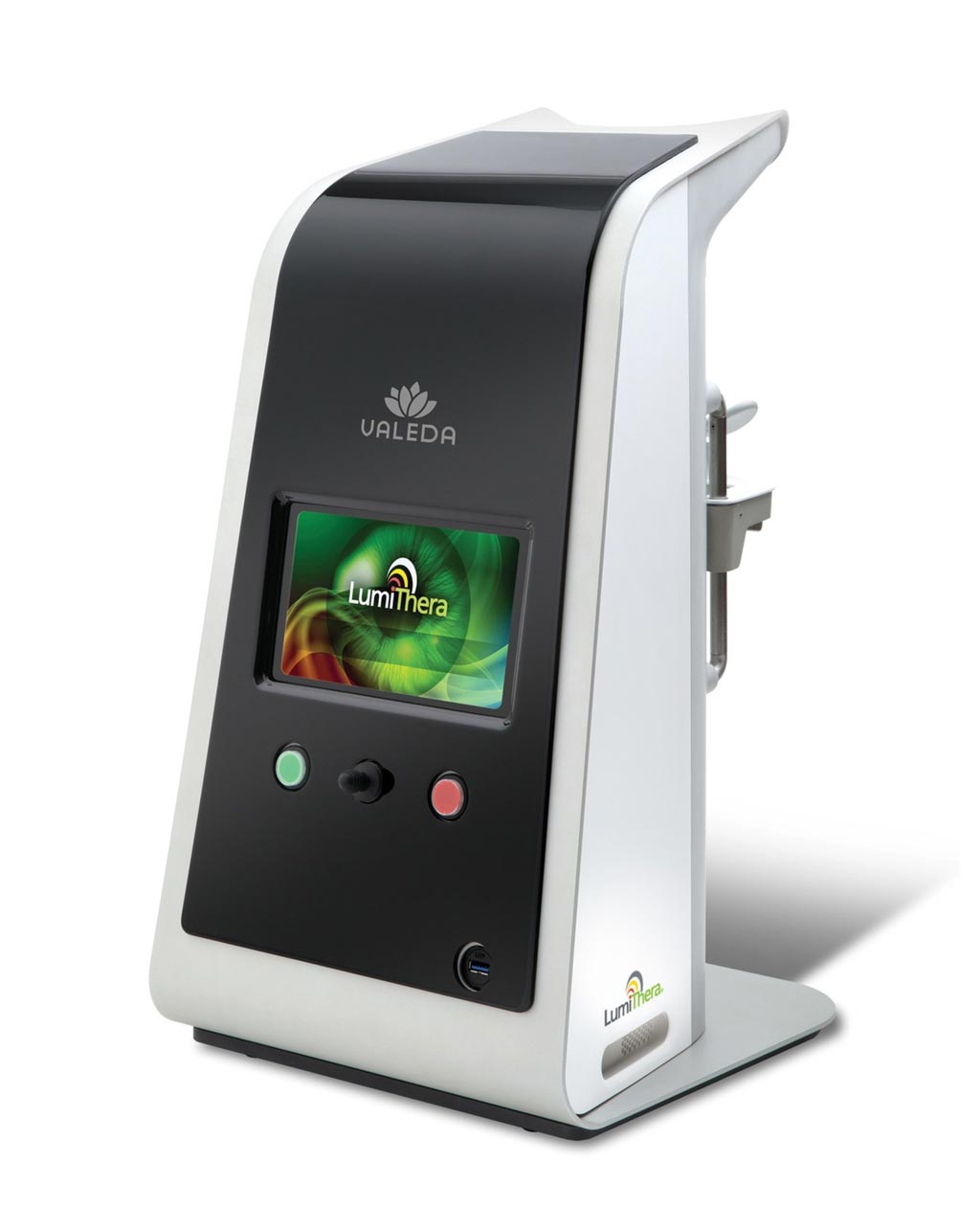 Once absorbed, cellular changes occur by activation of transcription factors, leading to modulation in protein synthesis, stabilization of metabolic function, and initiation of a signaling cascade that promotes cellular proliferation and cytoprotection, ultimately improved cell survival. Secondary cellular effects include increases in energy production and changes in several signaling modalities, such as in reactive oxygen species (ROS), nitric oxide (NO), and cellular calcium. The improved energy production also addresses the inflammation, ischemia, and metabolic dysfunction that contribute to AMD.
"Dry AMD is one of the largest unmet medical needs in medicine and its prevalence is increasing as we live longer. In ophthalmology, currently, we have no therapies that can be offered to these patients," said Professor Quan Dong Nguyen, MD, of Stanford University (CA, USA) School of Medicine. "Many of our colleagues at Stanford, in the U.S, and throughout the world, recognize the potential that PBM could provide as an early treatment for dry AMD, and if so, can bring significant benefits to millions of patients globally."
AMD is a major cause of blindness and visual impairment in the center of the visual field (the macula) due to damage to the retina. Occurring in both dry and wet forms, AMD makes it difficult or impossible to read or recognize faces, although enough peripheral vision remains to allow other activities of daily life. In the dry (nonexudative) form, cellular debris called drusen accumulates between the retina and the choroid, and the retina can become detached. In the more severe wet (exudative) form, blood vessels grow from the choroid behind the retina, and the retina can also become detached.
Related Links:
LumiThera

Latest Patient Care News
Other channels