UV Disinfecting Light Effective Against Resistant Superbugs
By HospiMedica International staff writers
Posted on 09 Aug 2019
Specialized ultraviolet (UV) disinfectant lighting products been shown to kill up to 99.9% of the deadly, multidrug resistant Candida auris fungus.
The Puro (Denver, CO, USA) Helo UV disinfectant lighting fixtures are designed to routinely disinfect a whole room from a fixed position, with broad spectrum UV light production that optimizes germ-killing efficiency. The fixtures can be operated manually, or integrated into a healthcare facility building automation system (BAS). The Sentry series, based on the same technology, is available in several mobile configurations that can be moved from room to room, deployed on uneven surfaces, and even placed on desktops and surfaces. Both can kill 99.9% of bacteria, viruses, mold, and fungus from a distance of three meters, including C. auris fungus.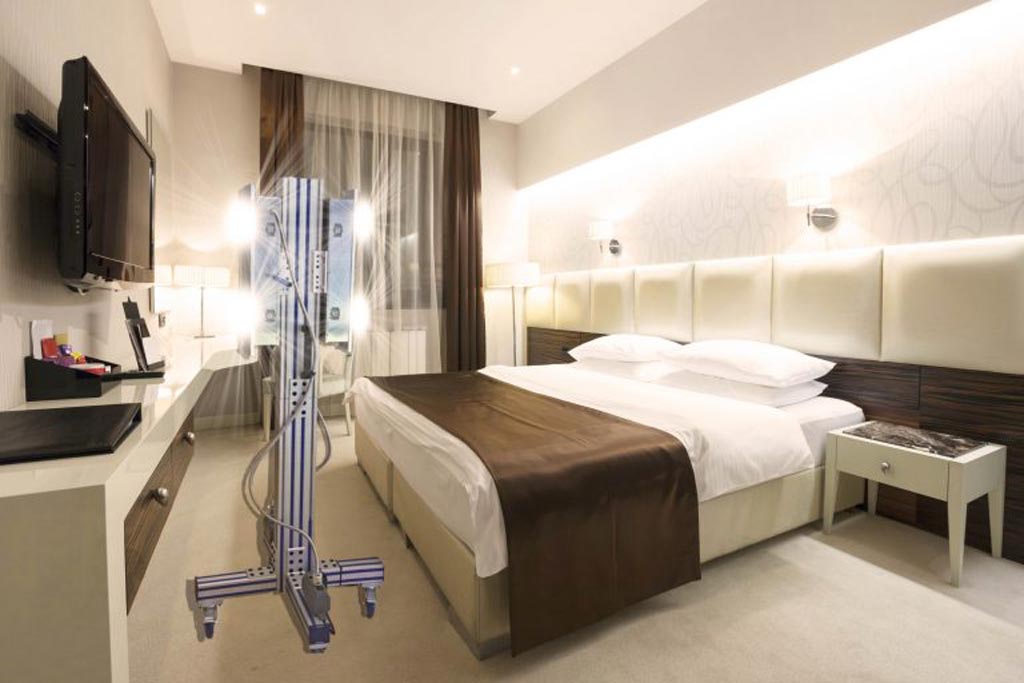 The Puro fixtures were designed using exclusive patents and technology acquired from Violet Defense, which includes high intensity germicidal UV emission in the UV-C, UV-B, UV-A, and violet blue wavelengths. UV-C (200-280 nm) most efficiently kills bacteria, viruses, mold, and fungi; the UV-B (280-320nm) wavelength demonstrates effectiveness against specific bacteria; and UV-A (320-400 nm) causes oxidation of proteins and lipids, leading to cell death. Broadband UV lamps have also been shown to inhibit microbial photo-reactivation.
"Puro was formed in part to introduce new technologies and innovations in the fight against Healthcare Associated Infections (HAIs) caused by drug resistant superbugs such as C. auris," said Jim Colantoni, co-founder and General Manager of Puro. "Our Helo and Sentry UV disinfecting products are an effective, new tool to fight HAIs, including this multidrug resistant fungus and reduce the suffering, loss of life, and treatment burden."
C. auris fungus, a species of ascomycetous fungus that grows as a yeast, was first identified in Japan in 2009. It is of great concern due to multidrug resistance, difficulty to identify with standard laboratory methods, and previous outbreaks in healthcare settings. According to the U.S. Centers for Disease Control and Prevention, C. auris is able to survive on surfaces for weeks at a time, colonizing on high-touch areas such as hospital beds, windowsills and mobile medical equipment positioned in the room.
Related Links:
Puro

Other channels