Portable High-Capacity Digital Stretcher Scales Provide Precision Weighing for Patients in ER
By HospiMedica International staff writers
Posted on 08 Nov 2022
For emergency arrivals into a hospital, time is of the essence for gathering patient weights. Now, digital stretcher scales specifically designed for emergent situations in hospitals and emergency rooms are ideal for such situations.
DETECTO (Webb City, MO, USA) offers stretcher scales with heavy-duty steel construction for quick and accurate weighing in ER situations. DETECTO's 8500 and 8550 models offer precision weighing for stretchers, gurneys, and wheelchairs. The 8500 and 8550 platforms offer spacious 60 in W x 32.5 in D/1,524 mm W x 826 mm D weighing platform sizes that accommodate all common stretcher types. Their steel construction provides optimal durability that is built to last. The MedVue indicator's Hold/Release key can hold the patient's weight after leaving the scale for better patient care. DETECTO's Stretcher Scales are engineered and manufactured at a light enough weight that it is easily portable to lift up and roll by nursing professionals.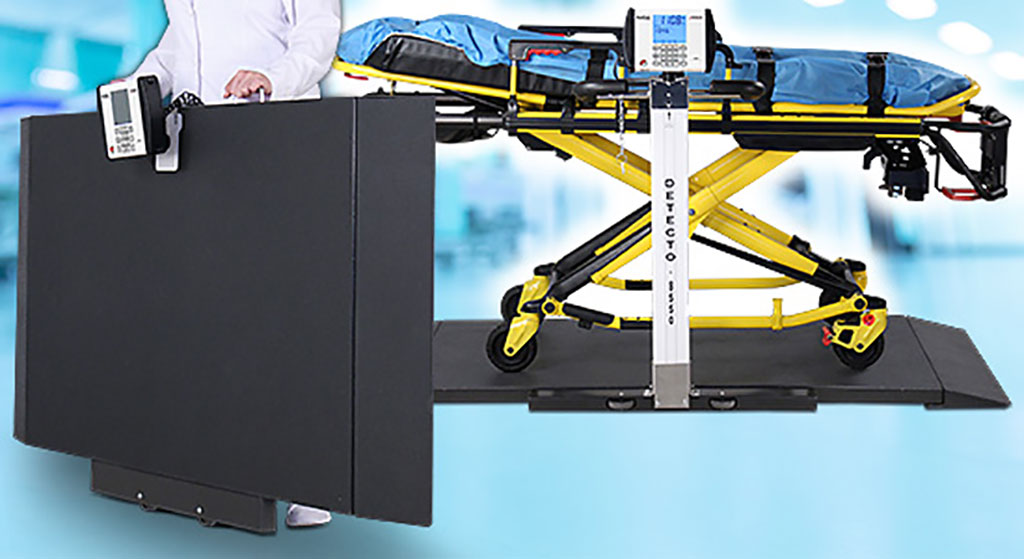 The 8550 features a collapsible column that can be easily transported through doorways and hallways. Both the 8500 and 8550 feature ultra-low platforms that are easy to access and free of tripping issues. The scales come with Units locking into Kilograms or Pounds to lock-in the weight measurement type and ensure there are no dosing errors due to units conversion. The scales are mobile for use in multiple clinical departments. Models with Wi-Fi/Bluetooth are available for wireless EMR/EHR connectivity.
Related Links:
DETECTO
Other channels