World's First Automated Endoscope Cleaner Fights Antimicrobial Resistance
By HospiMedica International staff writers
Posted on 29 Nov 2022
Endoscopes are long, thin tubes with a light and camera at one end. Due to the sensitivity of the materials and electronics they cannot be sterilized in an autoclave (a machine that uses steam under pressure), opening up high potential for microbial cross infection. Now, researchers have developed a revolutionary automated system for high-level cleaning of endoscopes.
The automated cleaning system developed by researchers at Aston University (Birmingham, UK) allows endoscopes to be cleaned direct from the clinic. The automated prototype and new cleaning materials developed resulted in a simple five-minute treatment offering deep cleaning levels 1,000 times greater than anticipated, providing hygiene and microbial reduction levels far superior to those currently possible using conventional manual procedures.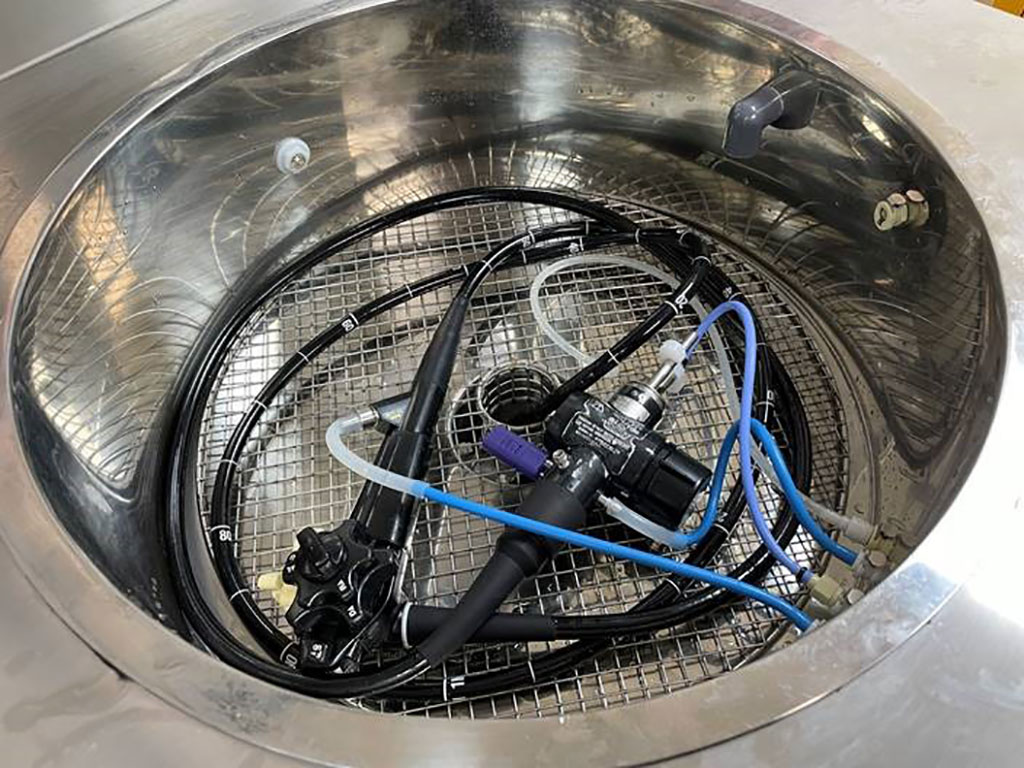 "If the endoscope cleaning system we have developed successfully passes its clinical trials, it will lead to far cleaner endoscopes being used in hospitals and hopefully prevent people from dying," said Dr. Andy Sutherland, reader in organic/polymer chemistry at Aston University.
Related Links:
Aston University
Other channels