Smart Hospital Beds Improve Accuracy of Medical Diagnosis
By HospiMedica International staff writers
Posted on 17 Jan 2023
The global hospital bed market is expected to grow at a CAGR of 5.7% from USD 3.21 billion in 2021 to USD 4.69 billion by 2028, driven by the growing preference for highly equipped hospital beds with innovative features, with the increasing popularity of smart hospital beds emerging as a key trend in the market.
These are the latest findings of ReportLinker (Lyon, France), a tech company that uses artificial intelligence to deliver market data and forecasts.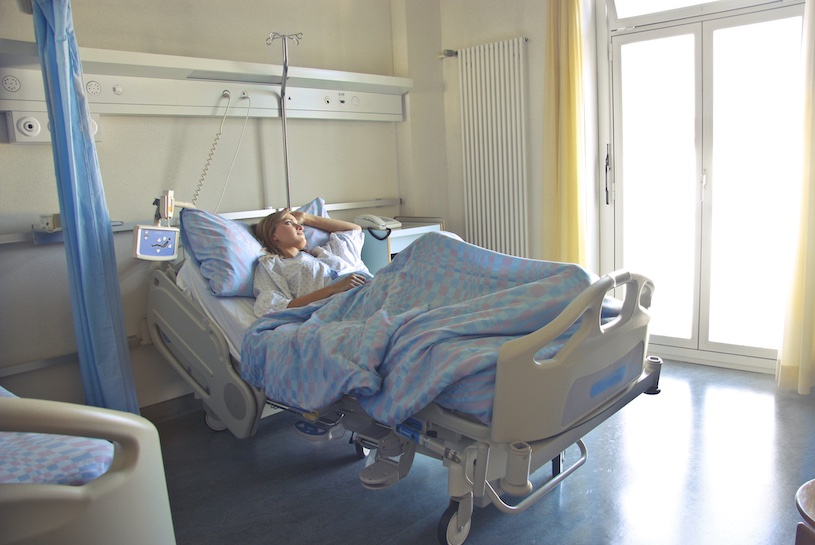 During hospitalization, continuous patient monitoring is vital for risk identification, and early diagnosis and treatment in order to reduce mortality and morbidity, as well as hospitalization costs. A patient's medical condition limits the ability to change positions in bed, resulting in bedsores due to most of their time being spent in the bed. Bedsores are categorized in several stages depending on their depth, severity, and other characteristics such as the extent of damage to the skin and tissue, ranging from changes in skin color to severe injury involving the muscle and bone. There is high demand for equipped, facilitated beds that can help prevent physiological complications among patients, such as bedsores or falling from the bed that can be harmful for them.
The development of information technology (IT) in healthcare, i.e., healthcare IT-based medical equipment like smart hospital beds, that use wireless sensor networks (WSNs), offers an easy and quick solution to prevent bedsores in motionless and disabled patients. Pressure ulcers or bedsores can be prevented through timely, accurate mapping of pressure points for inhibiting tissue perfusion, which can cause a patient's death. Smart hospital beds incorporated with advanced technologies feature highly developed embedded control functions and interactivity. Such beds support new functionalities like continuous monitoring of patients' vital signs, thereby preventing them from falling off the bed and developing pressure ulcers.
In addition, using simple applications (apps), hospital beds have been transformed into highly-networked appliances, which are categorized as Class 2 Medical Devices seeking electronic intelligence. For instance, modern hospital beds feature a monitor screen that displays the health status of patients and allows for remote transmission of data to the nurse station. They also feature other modules such as tilt accelerometers and motor drives for controlling the tilt of the bed, powered wheels for facilitating the patient's transportation to different areas of the hospital, USB and Ethernet ports to aid in connectivity with PC or hospital network, and LCD screen and keypad for the user interface, that allow healthcare providers to offer comfort to the patients.
Based on type, the semi-electric beds segment accounted for the largest share of the global hospital bed market in 2021 and is expected to register the highest CAGR from 2022 to 2028. Based on usage, the acute-care beds segment led the global hospital bed market in 2021 and is expected to maintain its dominance during the forecast period. Based on application, the non-intensive care beds segment accounted for the largest share of the global hospital bed market in 2021 and is expected to maintain its dominance during the forecast period. Geographically, Europe holds the largest share of the global hospital bed market, driven by its increasing geriatric population and growing prevalence of chronic diseases. The hospital bed market in Asia Pacific is expected to register the highest CAGR during the forecast period, led by the accelerated economic growth of countries such as China and Japan, increasing focus of governments in these countries on the healthcare sector, rising prevalence of chronic diseases, and higher investment from government bodies for the expansion of healthcare facilities amid the COVID-19 pandemic along with favorable regulatory reforms.
Other channels