Game-Changing Innovation in Surgical Instrument Sterilization Significantly Improves OR Throughput
By HospiMedica International staff writers
Posted on 13 Jul 2023
A groundbreaking innovation enables hospitals to significantly improve instrument processing time and throughput in operating rooms (ORs) and sterile processing departments.
Turbett Surgical, Inc.'s (Henrietta, NY, USA) patented Turbett POD, an instrument sterilization system, is designed to streamline the sterilization of surgical instruments in ORs. The Instrument Pod does away with repetitive tasks involved in reprocessing and delivering sterile instruments. Furthermore, it eliminates delays caused by perforations in wraps, thereby promoting surgeon productivity and ensuring the timely commencement of procedures. The Instrument Pod's use for surgery set turn over allows for greater efficiency with fewer sets, consequently reducing inventory needs. By incorporating the Instrument Pod in an OR, the time saved in room turnover could potentially enable an additional surgery per day.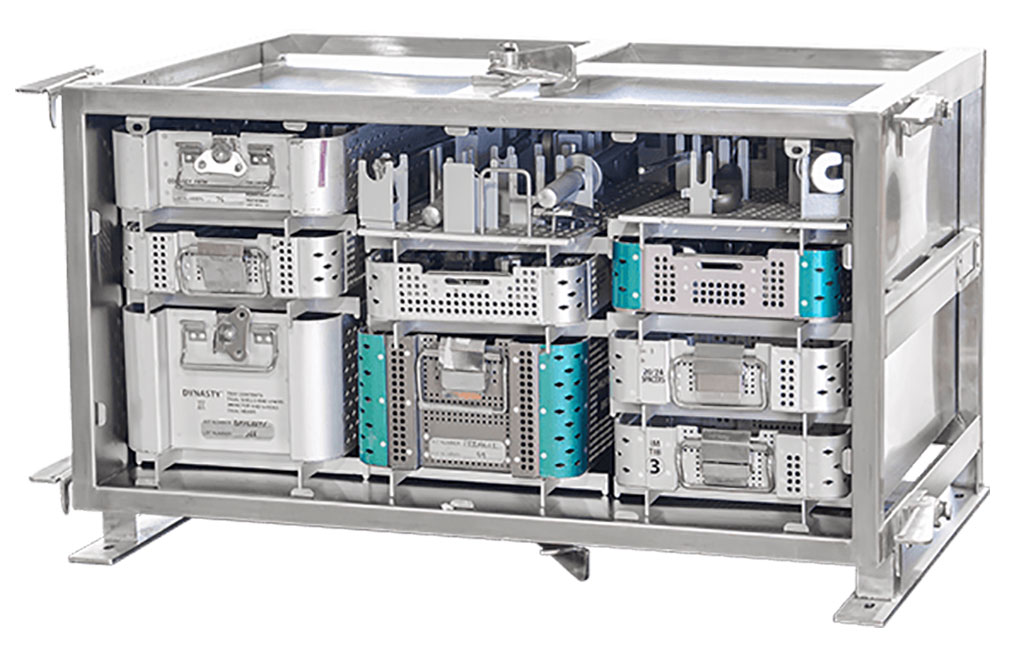 The Instrument Pod's patented design simplifies its opening process, making it manageable by a single person. It eliminates steps typically required by older methods, contributing to a reduction in movement within the OR—an essential aspect of minimizing infection rates. Unlike other container systems or wraps, the Instrument Pod only has one filter for inspection. This assessment is done before moving a tray, thus eliminating the traditional practice of suspending trays in the air awaiting a second person's inspection of wraps or filters. By simplifying and reducing the numerous repetitive tasks associated with other options, the Instrument Pod becomes an optimal choice for process improvement. With the provision for placing all the pans required for surgery into one Pod, it significantly reduces the steps required to process instruments. This leaves more time for focusing on instrument inspection, ensuring perfection.
Related Links:
Turbett Surgical, Inc.