World's Most Child-Friendly Respiratory Swab Addresses Major Challenge of Testing Reluctance
By HospiMedica International staff writers
Posted on 09 Jan 2023
One of the pandemics' major challenges has been testing reluctance created by the fear, anxiety and discomfort associated with traditional combined throat and nose swabs. Now, the world's first nasal swab developed specifically for children features a unique design that addresses this challenge.
Rhinomed Limited (Cremorne, VIC, Australia) has launched the world's most child-friendly respiratory swab in Europe. Rhinomed has developed the novel Rhinoswab Junior nasal swab designed specifically for children. The Rhinoswab Junior comfortably sits inside the nose and captures a significantly larger yield than standard nasal swabs. Its unique and engaging design removes the fear children experience with existing swabs. It can easily be integrated into existing rapid antigen and PCR tests for a range of respiratory viruses including SARS-CoV-2, RSV, Influenza, etc.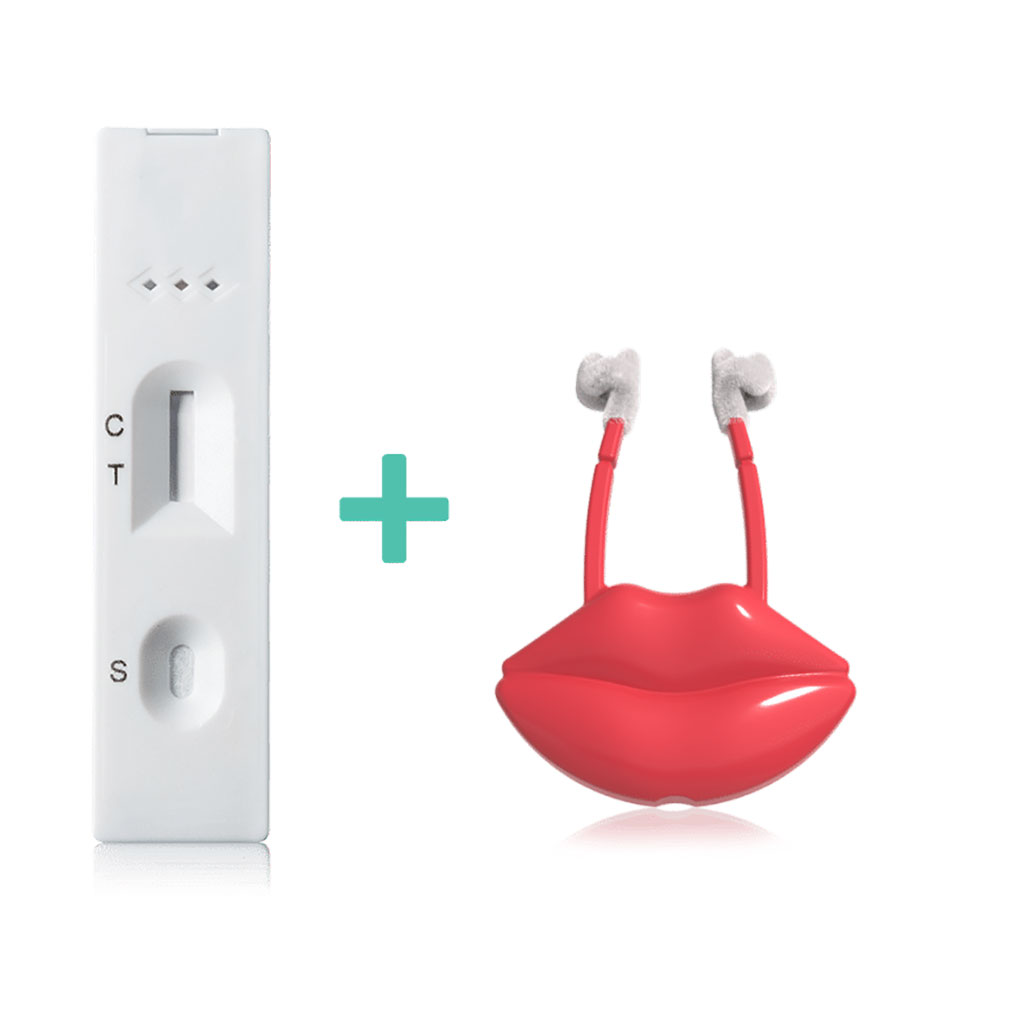 In a clinical trial led by the Murdoch Children's Research Institute, leading pediatricians compared the current combined nose and throat swabs and saliva collection methods to Rhinoswab Junior. The trial demonstrated that Rhinoswab Junior is the best method for collecting samples from children when considering comfort, consistency, accuracy and efficacy. A National Child Health Poll identified that 74% of parents were reluctant to bring their children in for COVID-19 testing because of the potential trauma and pain of sampling, with up to 30% unlikely to test their children at all. The results of this new trial confirm that Rhinoswab Junior provides a child friendly, more comfortable alternative that addresses these concerns. 88% of children preferred Rhinoswab Junior compared to the standard swab, and it was the preferred method of sample collection for their next test. Rhinoswab Junior's unique design also means children can collect their own samples, and parents and carers are more likely to ensure children are tested.
These results build on a previous Murdoch Children's study of 249 hospital samples that concluded that the Rhinoswab Junior is clinically equivalent to a standard combined nose and throat swab, yet preferred by eight out of 10 children and preferred by parents and nursing staff. The trial provided clear compelling evidence of clinical efficacy. Rhinoswab Junior demonstrated significantly more sensitivity than saliva and was able to detect more cases of SARS-CoV-2. The Rhinoswab Junior detected 45 cases when compared to the combined throat and nasal swab which detected 44 SARS-CoV-2 cases, while saliva samples detected just 39 cases. For the first time, clinicians can improve testing uptake and rely on an anterior nares swab without any statistically significant loss in sensitivity.
In the trial, samples were self-collected by 53 children aged 4-18 years, with results demonstrating that Rhinoswab Junior is readily used by children to self-collect, more comfortable and preferred to standard combined nose and throat swabs, highly sensitive and accurate for SARS-CoV-2 detection, and more sensitive and has better COVID-19 case detection than saliva sampling. The trial confirms Rhinoswab Junior is the preferred method of sample collection for respiratory diseases for children whether for PCR or Rapid Antigen testing. Rhinoswab Junior has the potential to improve testing rates for a range of respiratory viruses at home, in schools and in a variety of health settings. Its unique design delivers a standardized sampling methodology for the first time. Rhinoswab Junior is listed for sale as a Class 1 device in Europe (CE Mark), in the USA (FDA), in the UK (MHRA), and in Australia (TGA).
"Reducing the barriers to getting more people tested is crucial. Children remain a critical at risk population and we believe that the Rhinsowab Junior can radically improve testing uptake," said Rhinomed CEO Michael Johnson. "Rhinomed is proud to have developed a swab that not only works better but removes anxiety and distress – not just for kids, but for their parents and health care workers. Even adults prefer Rhinoswab."
Related Links:
Rhinomed Limited

Visit expo >