Multi-Disease POC Breathalyzer Sniffs Out Infections and Monitors Patients on Ventilator
By HospiMedica International staff writers
Posted on 20 Jan 2023
A novel diagnostic testing device uses a patient's breath to diagnose various forms of cancer, COVID-19 and related variants, acute respiratory distress syndrome (ARDS), sepsis, and other acute and chronic inflammatory diseases.
Blu Biotech Inc. (Albuquerque, NM, USA) has entered into a patent license agreement with University of Michigan (U-M, Ann Arbor, MI, USA) to develop and commercialize a Micro Gas Chromatography Photoionization Detector (Micro-GC-PID) for use in diagnostic testing. The commercial device will combine high-performance breath analysis with point-of-care utilization for the diagnosis and monitoring of multiple diseases. The device separates >100 volatile chemical compounds in a breath in 10 minutes with a sub-ppb (parts-per-billion), thanks to the micro-scale components such as the microfluidic detector.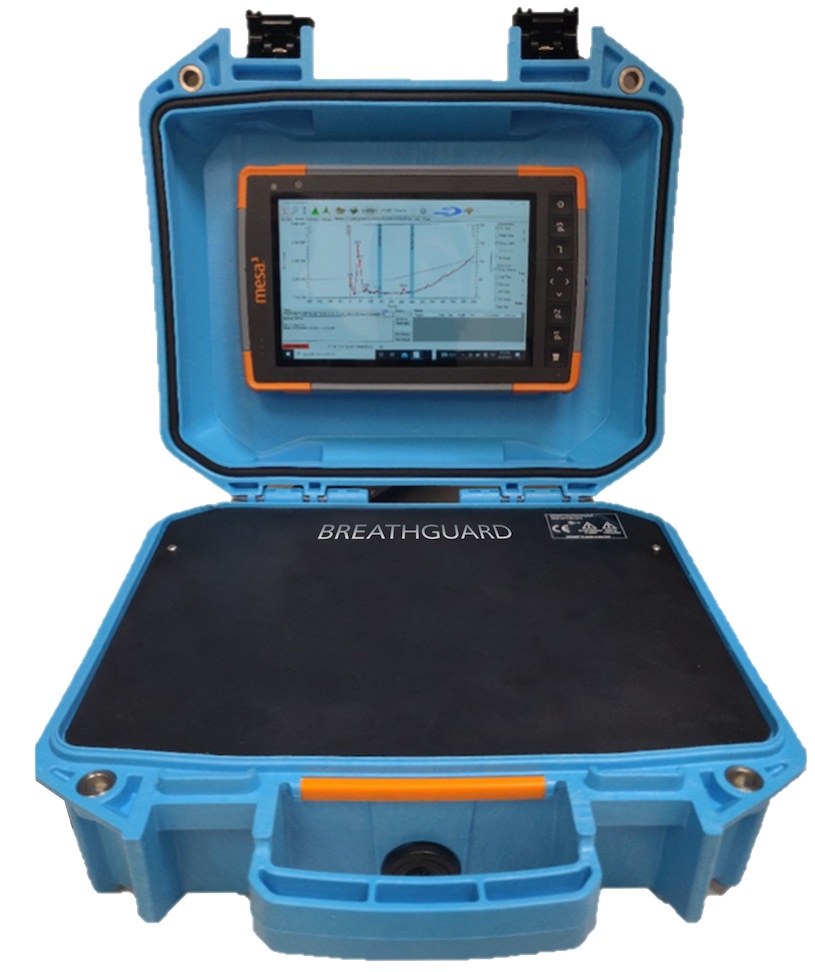 Device readings are encrypted and sent to Blu Biotech's cloud platform where they are analyzed using the company's proprietary algorithm. The algorithm has been developed based on machine learning and AI to analyze breath patterns revealing diseases and human health conditions. The results are finally relayed back to the device. The Micro GC device is suitable for use in hospitals and at the point-of-care to provide timely information about disease and health conditions. It can be placed at the patient's bedside to analyze their breath every 30 minutes, similar to an electrocardiogram (ECG) that analyzes the heart condition each second. In clinical trials, the technology has demonstrated the ability to diagnose COVID-19 as well as distinguish between COVID-19 variants. The technology has also shown promise in diagnosing and monitoring of ARDS, which is the severest form of lung injury affecting over 200,000 patients a year.
"We are incredibly excited to have the opportunity to work with the University of Michigan, one of the world's leading research institutions. Together we are going to reduce cancer mortality by early and accurate cancer screening and improve the care of the critically ill and injured. Blu Biotech's expertise in biomarker development, together with University of Michigan's patented hardware, data science and clinical expertise provides for the first time a realistic point of care commercial breath test," said Robert Tavzel, Chief Executive Officer. "At Blu Biotech we continue to expand and develop breath biomarkers. Someday soon we will be able to target many other cancers, autoimmune disease, infectious disease, and even neurologic and heart diseases with the potential to save lives by early detection."
Other channels