Novel Non-Sputum Based Technology Quickly and Easily Detects Active TB
By HospiMedica International staff writers
Posted on 16 Mar 2023
TB, caused by Mycobacterium tuberculosis, is a serious global health concern that results in 10 million new cases and 1.7 million deaths annually. According to the latest report by the World Health Organization, TB is the 13th leading cause of death worldwide, and the second leading infectious disease killer after COVID-19. The presence of Latent Tuberculosis Infection (LTBI) is a critical issue, as it serves as a reservoir for TB bacteria and increases the risk of developing active TB. Alarmingly, one-third of the world's population is infected with TB, and 5 to 10% of those with LTBI will progress to active TB within the first five years after initial infection.
The current gold standard diagnostic tests for detecting active TB infection are the sputum smear and culture tests. Unfortunately, these methods have several limitations, including the need for collecting sputum, trained personnel, cost, lengthy processing time, and inadequate sensitivity. Similarly, conventional tests for differentiating latent TB from uninfected individuals, such as tuberculin skin tests (TST) and interferon gamma release assays (IGRA), are not effective in distinguishing active TB from latent infection. Despite advancements in rapid molecular diagnostic techniques for TB, there remains a significant need for a time-efficient, cost-effective, and non-sputum-based point-of-care (POC) test. Now, researchers at Wayne State University (Detroit, MI, USA) have discovered a new technology that can rapidly and easily detect active TB infection antibodies.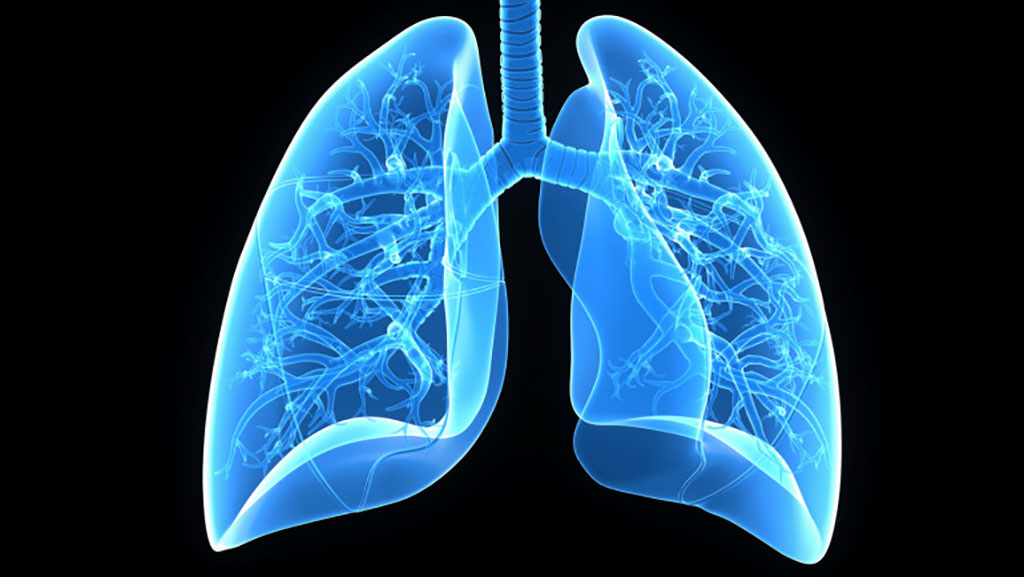 For over 15 years, a dedicated research group at Wayne State has been focusing on developing technology for detecting antibodies related to various respiratory diseases. The team has successfully created an innovative non-sputum-based approach and identified multiple novel immune-epitopes that differentially bind to specific immunoglobulin (IgG) found in individuals who are infected with TB. By measuring the levels of epitope-specific IgG in the serum, this breakthrough technology can distinguish active TB from LTBI subjects, healthy individuals, and other respiratory diseases. This simple and non-sputum-based serological POC-TB test is highly sensitive and specific, making it an ideal option to differentiate active TB from LTBI.
The researchers had earlier developed a T7 phage antigen display platform and after immunoscreening of large sets of serum samples, they identified 10 clones that differentially bind to serum antibody (IgG) of active TB patients differentiating TB from other respiratory diseases. One of these high-performance clones had homology to the Transketolase (TKT) enzyme of TB bacteria that is an essential enzyme required for the intracellular growth of the bacteria in a host. The researchers hypothesized that abundance of IgG in sera against the identified novel neoantigen that they named as TKTµ could differentiate between active TB, LTBI and other non-TB granulomatous lung diseases like sarcoidosis. The team developed a novel direct Peptide ELISA test to quantify the levels of IgG in serum samples against TKTµ. The research team designed two additional overlapping M.tb TKT-peptide homologs with potential antigenicity corresponding to M.tb-specific transketolase (M.tb-TKT1 and M.tb-TKT3) and hence standardized three Peptide ELISA (TKTμ, M.tb TKT1 and M.tb TKT3) for the TB serodiagnosis.
After development and standardization of a direct peptide ELISA for three peptides, the research team tested 292 subjects, and their TKT-peptide ELISA results revealed that TB patients had significantly higher levels of TKT-specific antibodies than healthy controls or those with LTBI. The higher levels of TKT-specific antibodies can be attributed to growing M.tb bacteria in active TB patients. TKT plays a crucial role in the transition from the dormant to the proliferative phase, and TKT specific IgG can reveal differences between active TB and LTBI. Consequently, IgG-based serodiagnosis of TB utilizing TKT-peptide ELISA holds promise. The current commercially available serological TB tests exhibit inadequate sensitivity and specificity. However, the ELISA results from the newly discovered TKT peptides demonstrated high sensitivity and specificity. The research team's findings indicate that IgG antibodies against transketolase have the potential to distinguish active tuberculosis.
"Our TKT peptide ELISA test requires chemically synthesized TKT peptides to coat the wells in the ELISA plate, less than 100µl blood serum sample from patient, detection reagents and an ELISA plate reader," said Lobelia Samavati, M.D., professor in the Center for Molecular Medicine and Genetics in the School of Medicine, who led the research team. "We are extremely enthusiastic about our technology and the fact that with a simple test we can differentiate active TB from LTBI and other respiratory diseases. We believe that our method and TKT peptide ELISA can fit the requirements of the World Health Organization and the Centers for Disease Control and Prevention as a POC screening method."
Related Links:
Wayne State University
Other channels