Groundbreaking POCT Device Detects UTI Causing Bacteria in Five Minutes
By HospiMedica International staff writers
Posted on 17 Aug 2023
Urinary tract infection (UTI) is a prevalent health concern globally, particularly affecting women during pregnancy. Various bacteria can cause UTIs, leading to symptoms like a burning sensation during urination and an increased need to urinate. If the infection spreads to the kidneys, it can result in serious complications. Conventionally, urine cultures are used to detect and identify the specific bacteria responsible, a process that takes at least two days. This delay can cause suffering for the patient and even be fatal in some instances. In rural areas, the problem is exacerbated by inadequate infrastructure, high testing costs, and extended testing time, leading to many UTIs going undetected.
Researchers at the Indian Institute of Technology Guwahati (IIT Guwahati, Assam, India) have made a significant breakthrough by creating a 3D printed photodetector device that can identify and quantify a UTI-causing bacteria known as Klebsiella pneumoniae within five minutes from a urine sample. This capability is highly significant, as Klebsiella pneumoniae is not only a common cause of UTI but is also linked to pneumonia and soft tissue infections.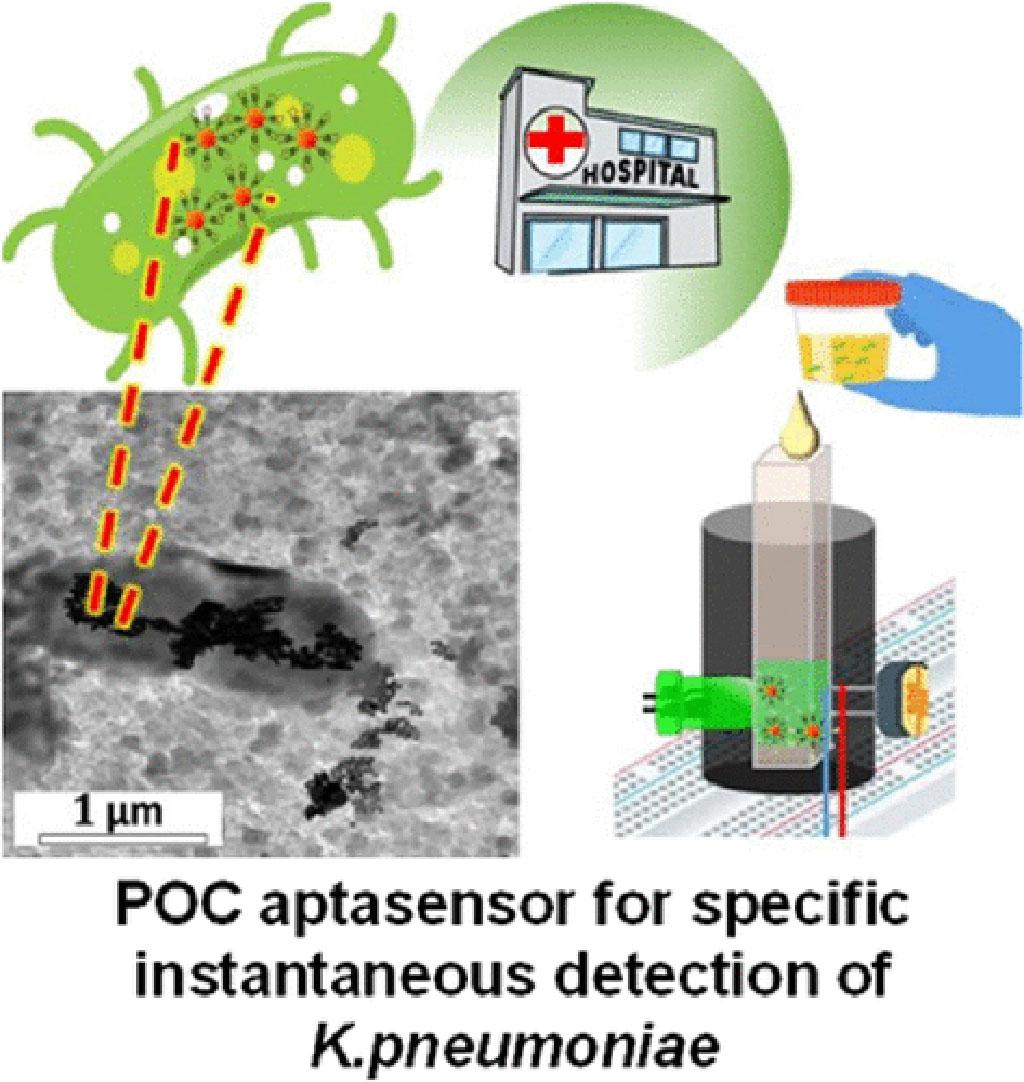 To create the prototype, the researchers utilized gold nanoparticles combined with specially engineered aptamers. An aptamer is similar to a 3D puzzle piece that fits only on the surface of specific bacteria. As a result, the gold nanoparticles get agglomerated on the surface of the target bacteria, generating a unique signature detectable by a UV-visible spectrophotometer. The device's biosensor identifies changes in light intensity when the aptamer-gold nanoparticles-bacteria come together. The aptamer and bacteria combine instantly to result in rapid detection. Importantly, this innovative prototype is not only specific to Klebsiella pneumoniae but is also adaptable to different types of bacteria, offering great potential for primary healthcare. Furthermore, the cost-effective nature of the device could make it particularly beneficial in rural areas where UTIs frequently remain undiagnosed due to limited access to testing facilities.
Related Links:
IIT Guwahati