Novel POC Coagulometer with Lab-Like Precision to Revolutionize Coagulation Testing
By HospiMedica International staff writers
Posted on 20 Sep 2023
In emergency settings, when patients arrive with a bleed or require urgent surgery, doctors rely solely on clinical judgment to determine if a patient is adequately anticoagulated for reversal treatment. Until now, there was no point-of-care (POC) diagnostic tool available that could provide immediate insights into a patient's coagulation status, especially for those on direct oral anticoagulants (DOACs) or low molecular weight heparin (LMWH). Now, a novel POC coagulometer offers a real-time, comprehensive view of a patient's clotting status right in the emergency room.
Perosphere Technologies (Danbury, CT, USA) is engaged in the further development and commercialization of a novel POC coagulometer, known as the Perosphere Technologies POC Coagulometer. This device is unique in its ability to promptly and accurately assess clotting times across various types of anticoagulant medications, including DOACs. It requires only 14 microliters of fresh whole blood and yields easy-to-interpret clotting time results with lab-like precision in 3-8 minutes.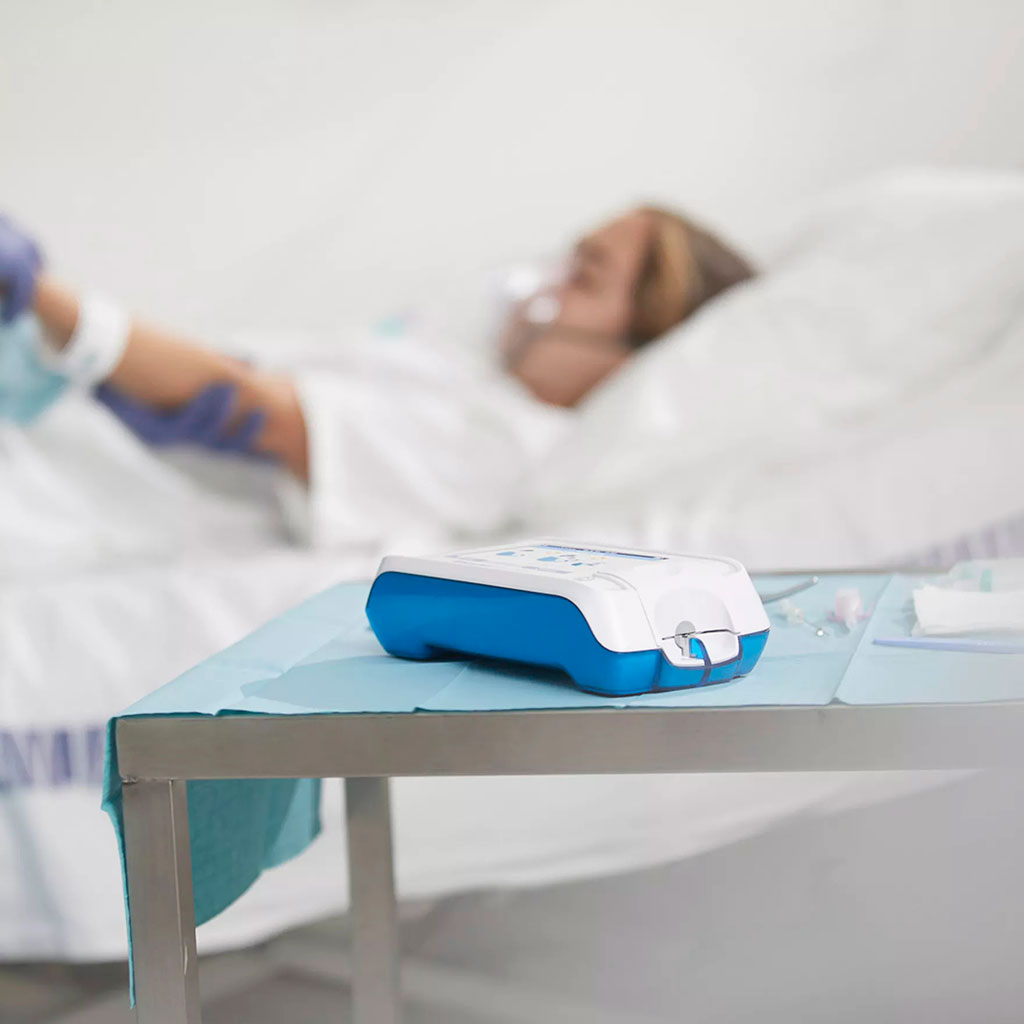 This rapid diagnostic capability can significantly influence timely and accurate treatment decisions, setting a new benchmark for emergency care for patients at risk of bleeding. Its compact design and flexibility make it suitable for use not just in emergency departments and ambulances but also across various healthcare settings like hospitals, clinics, surgical centers, physician offices, and pharmacies. While the POC Coagulometer has received the CE Mark for use in the European Union, it is still pending approval in the United States.
"Perosphere Technologies aims to revolutionize coagulation testing by providing healthcare professionals with accurate and timely results," said Dr. Stefan Zappe, Principal Investigator and Chief Technology Officer at Perosphere Technologies. "By providing physicians with the tools to make faster, better-informed treatment decisions, our technology has strong potential to significantly enhance patient care."
Related Links:
Perosphere Technologies 

Visit expo >