High-Performing Low-Cost Diagnostic Platform Provides Molecular Results At Near Antigen Pricing
By HospiMedica International staff writers
Posted on 18 Oct 2023
When it comes to point-of-care respiratory diagnostic products, there's often a trade-off between performance and affordability. Current molecular diagnostic solutions are high-performing but expensive and complicated to use, while antigen tests are more budget-friendly but lack in sensitivity and specificity. Now, a new point-of-care technology can bridge this gap, offering the reliability of molecular diagnostics at the cost of antigen tests, and with unprecedented ease of use.
3EO Health's (Beverly, MA, USA) novel 3TR technology fundamentally alters the economics of molecular testing. This technology allows for up to a 70% cost reduction compared to existing medical technologies, lowering hidden costs like staff time, upkeep, quality control, and waste. This significant decrease in cost enables the widespread use of molecular diagnostics in home settings as well as community locations. With a manufacturer's suggested retail price (MSRP) under USD 20 per test, 3EO aims to make molecular diagnostics affordable for everyone. Traditional molecular and antigen tests often involve laborious and costly sample preparation steps. However, 3EO's unique preparation-free technology supports a simplified "direct-to-test" workflow, eliminating technique-dependent steps that consume time and effort.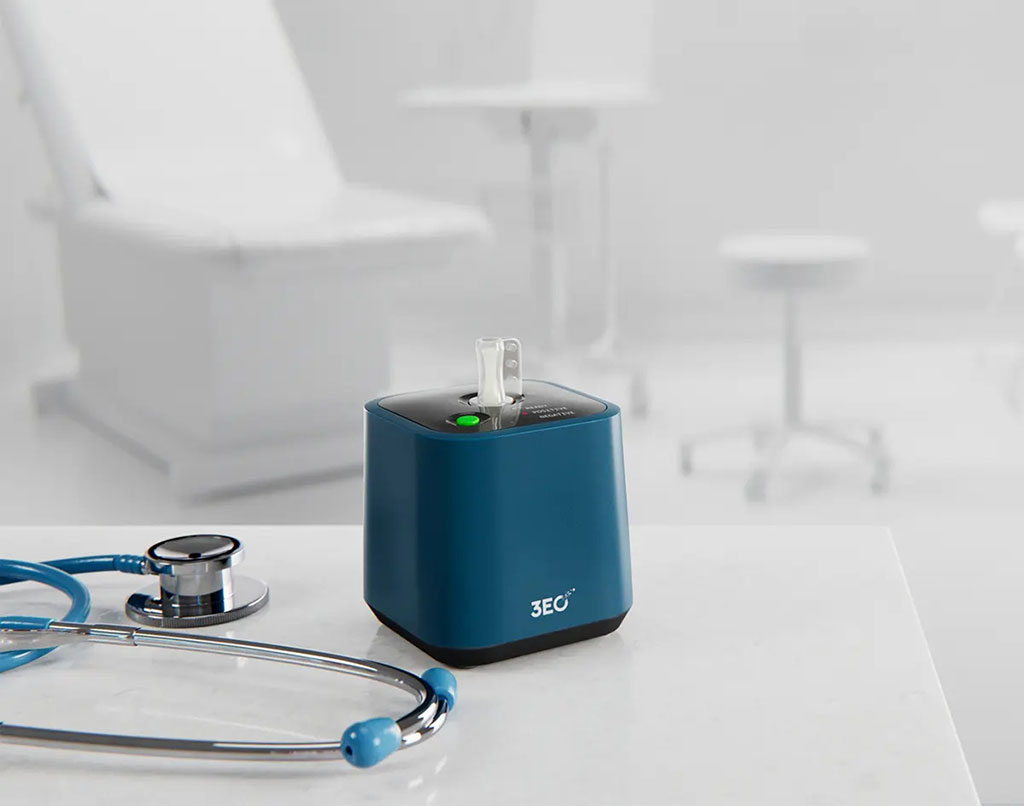 Additionally, the 3TR amplification technology offers high sensitivity, with a limit of detection (LoD) of 733 copies per mL, which is 1/1000 of what's needed for antigen tests. Moreover, it's capable of detecting all documented variants. The company is now extending its research to create an over-the-counter molecular diagnostic test that can swiftly identify Influenza A, Influenza B, and COVID-19—all from a single sample collected with one swab. The test will include the reusable 3EO Cube device, which has a compact size at 3 inches by 3 inches, making it well-suited for near-patient testing environments like exam rooms. The Cube eliminates the need for preparation steps such as pipetting, mixing, timing, and interpretation, making the testing process significantly simpler.
"3EO Health's innovative approach holds immense promise for the future of diagnostic testing," said Peter Honkanen M.S.M., B.S.E.E., Chief Technology officer of 3EO Health. "Our solution has the potential to make a significant impact not only in addressing respiratory illnesses but also in expanding overall healthcare accessibility."
Related Links:
3EO Health

Visit expo >