Plastic Retractor Sheath Reduces C-Section Infection Rates
By HospiMedica International staff writers
Posted on 13 Apr 2017
An innovative plastic wound retractor reduces the rate of surgical site infections in Cesarean sections, compared to a traditional metal retractor.
The Applied Medical Alexis O C-Section Retractor provides 360° of atraumatic retraction and protection during cesarean delivery. By offering a hands-free retraction of section, the Alexis O delivers maximum intra-abdominal exposure, thereby increasing operating room efficiency, while at the same time reducing point trauma and post-operative pain and protecting the edges of the wound from contamination and infection.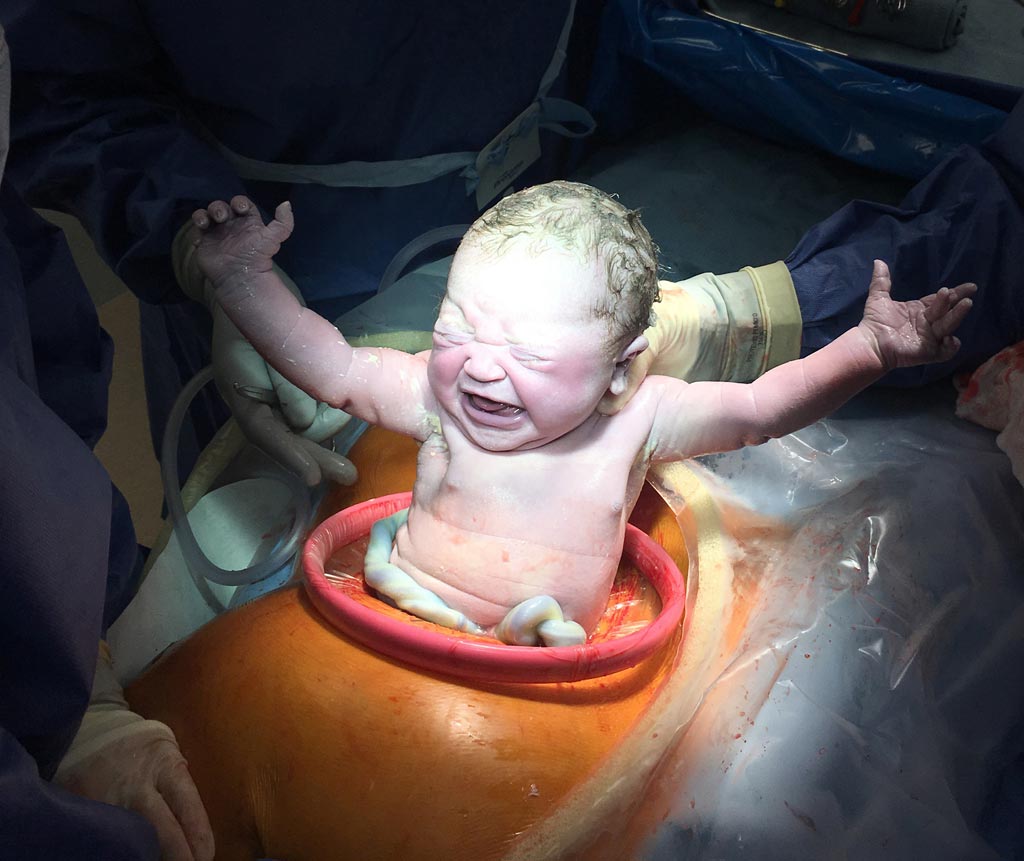 In a recent study held at Charité University Hospital, the Alexis O C-Section retractor showed a significantly reduced surgical site infection (SSI) rate of just 1%, compared to an 8% SSI rate using the traditional Collins self-retaining metal retractor. The majority of patients in the Alexis group (81%) also reported experiencing a minimal pain level, compared to 4% in the metal retractor group. The study was published in the European Journal of Obstetrics & Gynecology and Reproductive Biology.
"As a mother who has delivered both of her children through cesarean section, the first with traditional metal retractors and the second with the Alexis O C-Section Retractor, I have first-hand experience with the dramatic reduction in post-procedure pain when using the Alexis retractor," said Serene Wachli, president of the Horizon II Division at Applied Medical. "We've heard the same feedback from so many surgeons over the years, so it's exciting to have these findings validated in this study."
"Any new mother will tell you that pain following delivery, depending on its severity, can significantly impact her ability to quickly bond with her new baby," said Jamie Lipeles, MD, of Marina Obstetrics and Gynecology (Marina Del Rey, CA, USA). "This new data, showing the wide ranging benefits of using the Alexis O C-Section Retractor in patients requiring a cesarean delivery, demonstrates clear benefits for not only my patients, but their newborns as well."
A C-section delivery is most commonly performed through a suprapubic low-transverse skin incision. At the end of the operation, the skin incision is typically closed with the placement of either a continuous subcutaneous suture that dissolves over time or multiple metal staples that are removed at a later date. In the United States, 33% of all deliveries are performed by Cesarean section; in China, the rate is as high as 46%.
Latest Surgical Techniques News
Other channels