3D Surgical Scaffold Contours to Human Body
By HospiMedica International staff writers
Posted on 18 Apr 2017
An innovative three-dimensional (3D) scaffold for plastic and reconstructive surgery supports, elevates, repairs, and reinforces soft tissue.
The Galatea Surgical GalaSHAPE 3D Surgical Scaffold is a bioresorbable scaffold designed to assist surgeons in addressing a range of tissue deficiencies, voids or weakness that require additional materials to obtain desired surgical outcomes. This includes, among others objectives, the reinforcement of soft tissues in plastic and reconstructive surgery and general soft tissue reconstruction. The GalaSHAPE 3D scaffold is also indicated for the repair of fascial defects that require the addition of a reinforcing or bridging material.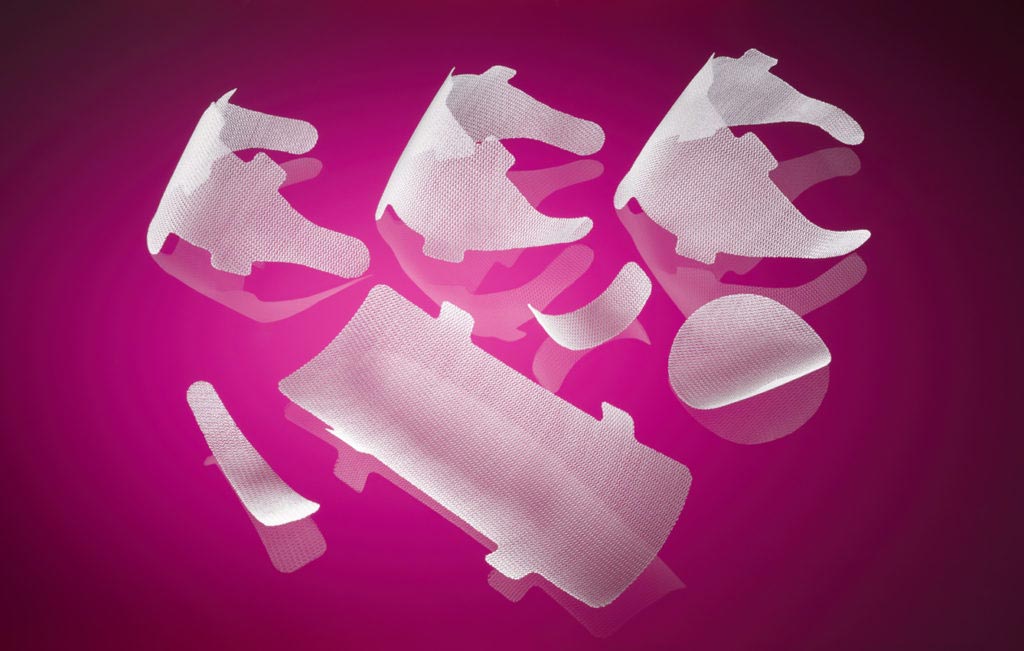 The mesh is comprised of monofilament fibers extruded from poly-4-hydroxybutyrate (P4HB), a biologically derived polymer that resorbs in the body with very low inflammation due to its low acidity, relative to most other resorbable polymers. After implantation, the P4HB mesh remodels as functional new tissue with added thickness and strength, achieving after 18-24 months (when the scaffold is fully resorbed) a form 3-5 times stronger than native tissue.
"The ability of the GalaSHAPE 3D scaffold to conform to the variable anatomic contours encountered in aesthetic plastic surgery is a major advance compared to currently available synthetic and biologic meshes," said plastic surgeon Bruce Van Natta, MD, of Indianapolis (IN, USA). "The combination of P4HB's strength, bioresorption, and ability to enable rapid tissue ingrowth and integration will help plastic surgeons achieve exceptional aesthetic results for their patients."
P4HB is produced through a proprietary biologic fermentation process, rather than chemical synthesis. After it is isolated and purified, it can be extruded into monofilament fibers and used directly as suture, or knitted into an open scaffold construction that enables rapid tissue in-growth and low bacterial adherence.
Latest Surgical Techniques News
Other channels