Research Shows Some Gallbladder Removals May Not Be Necessary
By HospiMedica International staff writers
Posted on 20 Apr 2017
Most patients hospitalized with acute biliary pancreatitis that decline immediate cholecystectomy fare well during follow-up, according to a new study.
Researchers at Johns Hopkins University and the University of Pittsburgh Medical Center conducted a study to examine patient's adherence to the current guidelines for mild-to-moderate acute biliary pancreatitis, which recommend cholecystectomy during or within four weeks of hospitalization. Patients who followed cholecystectomy guidelines, as well as those who did not, were compared for subsequent hospitalization for acute or chronic pancreatitis, adjusted for age, sex, comorbidities, and length of index hospital stay.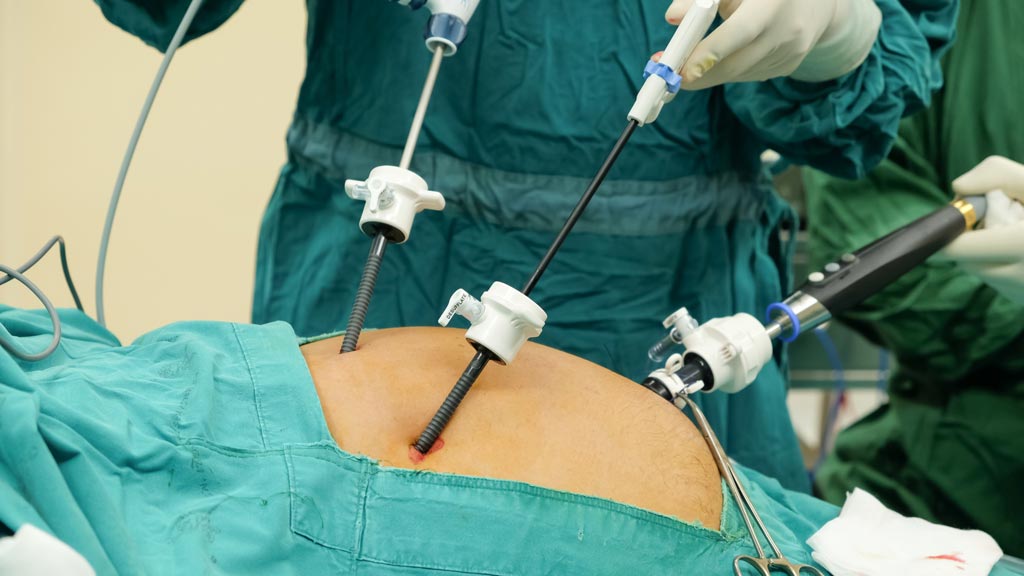 The results showed that of the 17,010 patients who met the inclusion criteria, 78% were adherent with the guidelines, including 10,918 who underwent cholecystectomy during the index hospitalization and 2,387 who underwent cholecystectomy within 30 days. Of the 3,705 patients who did not adhere to the guidelines, only 1,213 (or less than 10%) had a cholecystectomy within six months. The majority of those who did not have the surgery within 30 days had still not had one done four years later. The study was published in the March 2017 issue of The American Journal of Gastroenterology.
"These findings tell us that there may be a way to avoid gallbladder removal surgery; as medicine evolves, it is important to reflect on opportunities to refine care further," said lead author Susan Hutfless, PhD, of JHU. "The personalization of cholecystectomy timing is still a hypothesis and would need to be tested in rigorous studies. For now, there is clear evidence that the guidelines are beneficial to patients and should be followed."
Cholecystectomy is the surgical removal of the gallbladder. The most common cause is cholelithiasis, resulting from gallstones trapped inside the gallbladder duct that trigger an intense abdominal pain that usually lasts between one and five hours. Surgical options include laparoscopic cholecystectomy, in which four incisions are made in the abdomen - one on the rim of the navel, one beneath the navel, and two beneath the navel and to the right; single-incision laparoscopic cholecystectomy (SILC); and the more invasive open cholecystectomy. The surgery can lead to post-cholecystectomy syndrome.
Latest Surgical Techniques News
Other channels