Low Profile System Addresses Heel Bone Fractures
By HospiMedica International staff writers
Posted on 17 May 2017
A novel plating system comprised of low profile plates and a range of surgical instrument helps treat calcaneal fracture.
The Paragon 28 Gorilla Calc fracture plating system is made up of 20 low profile lateral extensile approach plates and sinus tarsi approach plates. The Perimeter lateral approach plates are constructed from CP4 grade titanium, which make them particularly malleable and capable of being contoured to surgeon preference intraoperatively. The Sinus Tarsi approach plates are made from Ti-6AI-4V titanium for improved strength, and are available in two configurations.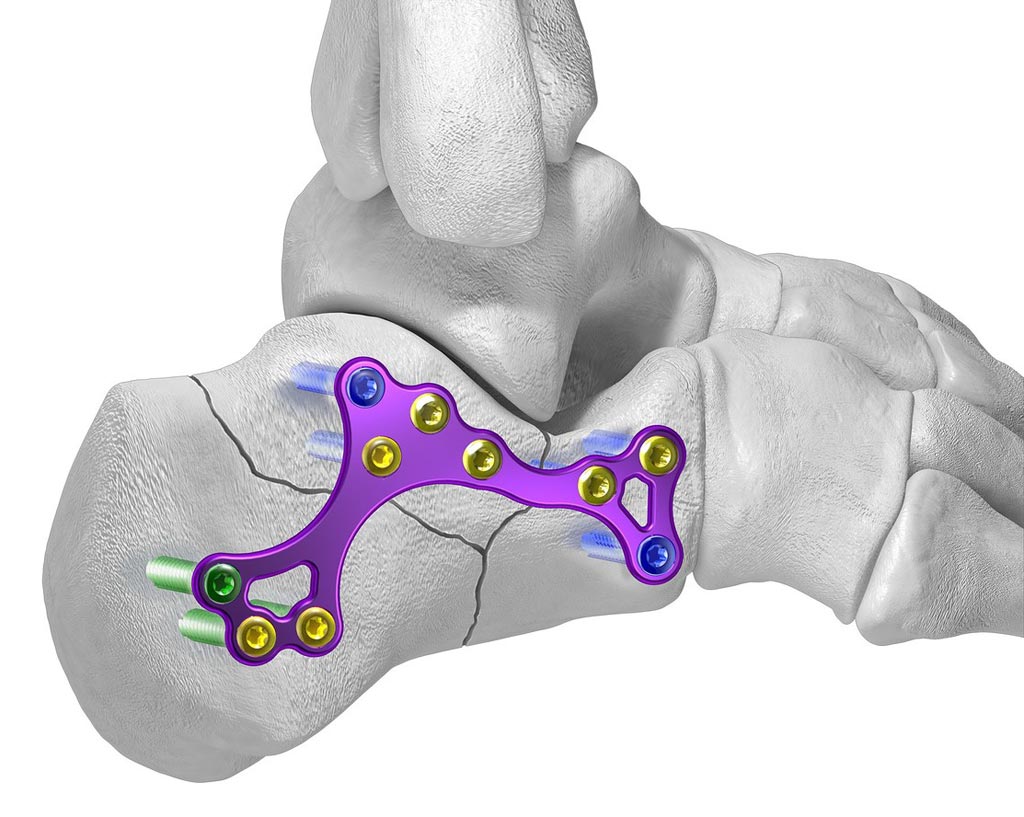 Perimeter plates have 15 holes to allow for placement of screws around comminuted bone; the plates accept 2.7, 3.5, and 4.2 mm locking and non-locking polyaxial screws, allowing the surgeon to target the highest quality bone around the fracture site; additionally, all holes have a built-in recess to reduce screw head prominence. The Sinus Tarsi Plates have three holes over the subtalar joint to buttress the posterior facet, three anterior holes vertically in line with the calcaneocuboid joint, and a posterior arm, which extends to the posterior tuberosity of the calcaneus to increase the rigidity of the construct.
The system also includes procedure specific instrumentation to facilitate dissection and accurate plate placement, including a dissection tool that assists in controlled dissection of the posterior tuberosity; a Sinus Tarsi inserter that allows for increased leverage and grip to facilitate positioning of plate through a small incision; the Sinus Tarsi incision guide to allow for accurate insertion of screws into the anterior and posterior holes of the plate with minimal incisions; and threaded 4 and 6 mm Schanz Pins and a T-Handle to allow for increased purchase in poor bone and to assist in pulling the calcaneus out of varus.
Bone plating is a method of fracture fixation in which one or more metal plates are applied across the fracture and anchored, usually by screws, into the fragments; the broken bones must first be surgically reset into their proper position. The method does have some drawbacks; after initially placing the plate on the break or fracture the bones are compressed together and held under some slight pressure, which helps to speed up the healing process of the bone. Unfortunately, the tension provided by the steel plate is lost after several days and the break or fracture is no longer under compression, slowing the healing process.
Latest Surgical Techniques News
Other channels