New NPWT System Manages Two Incisions at Once
By HospiMedica International staff writers
Posted on 14 Jun 2017
A novel single use negative pressure wound therapy (NPWT) system has been designed specifically for the simultaneous management of two closed surgical incisions.
The Prevena Duo Incision Management System is intended for use in bilateral procedures, such as vascular harvesting, breast reconstruction, and orthopedic trauma surgeries, in which surgical incisions continue to drain following sutured or stapled closure. Using easy to use pre-configured dressings, the system enables clinicians to manage linear incisions up to 20cm in length, as well as non-linear and intersecting incisions of up to 90cm in length with an adjustable dressing, thus minimizing surgical site infections (SSIs).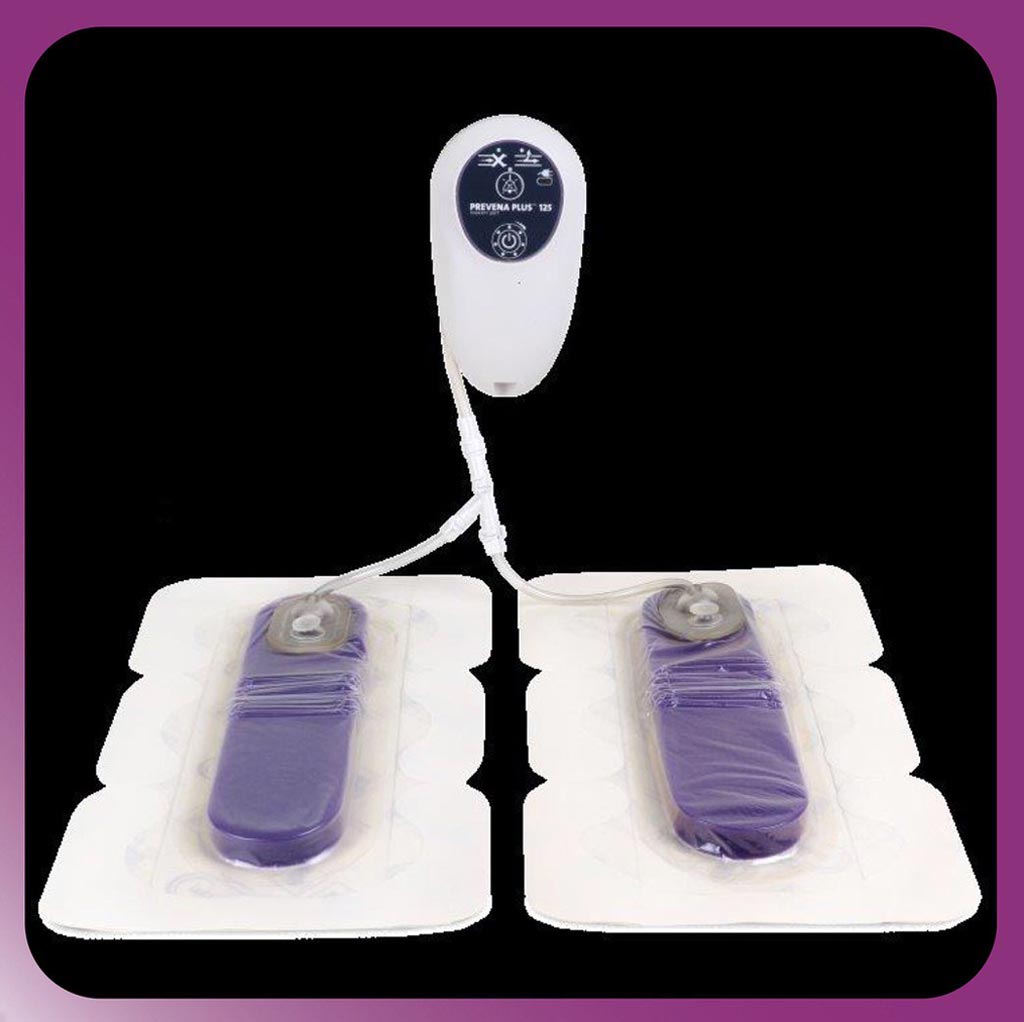 A foam bolster is used to provide NPWT at -125 mmHg for up to seven days, continuously removing fluid and infectious material from the site, with SensaT.R.A.C technology used to monitor negative pressure at the incision site. Visual and audible alarms and ionic silver within the interface layer are designed to reduce bacterial colonization in the fabric. A replaceable 150ml canister keeps exudates away from the incision site. The Prevena Duo NPWT system and SensaT.R.A.C are products of Acelity (San Antonio, TX, USA), and have been approved by the U.S. Food and Drug Administration (FDA).
"Until now, clinicians did not have the option to manage two incisions simultaneously with a single, disposable negative pressure source. The new Prevena Duo platform offers one efficient, easy-to-use method for providing therapy to these patients," said Ron Silverman, MD, chief medical officer at Acelity. "We are finding that surgeons around the world are adopting Prevena therapy as standard practice to provide care for their post-operative patients."
"SSIs encompass more than 20% of all health acquired infections, and represent a significant burden both financially and psychologically for the patient, so there is a need to proactively address this issue," said Allen Gabriel, MD, of PeaceHealth Medical Group Plastic Surgery (Vancouver, WA, USA). "With the Prevena Incision Management System, surgeons can rely upon a significant body of clinical evidence demonstrating the system's efficacy and coupled with its ease of use, ensures that we are doing all we can to help reduce this burden in an effort to improve outcomes for patients."
NPWT is a therapeutic technique used to promote healing in acute or chronic wounds and enhance healing of first and second-degree burns. The therapy involves controlled application of sub-atmospheric pressure to the local wound environment, using a sealed wound dressing connected to a vacuum pump. The use of this technique in wound management increased dramatically over the 1990s and 2000s.
Related Links:
Acelity

Latest Surgical Techniques News
Other channels