MIS Outcomes Beat Open Surgery Stats
By HospiMedica International staff writers
Posted on 12 Jul 2017
Minimally invasive surgery (MIS) leads to more favorable 30-day postoperative outcomes when compared to traditional open surgery, according to a new study.
Researchers at Henry Ford Hospital (Detroit, MI, USA) and Brigham and Women's Hospital (Boston, MA, USA) conducted a study of 532,287 patients who underwent appendectomy, colectomy, inguinal hernia repair, hysterectomy, and prostatectomy, as identified in the American College of Surgeons (ACS) National Surgical Quality Improvement Program database. The researchers examined associations between surgery and 30-day postoperative outcomes, including complications, unplanned readmissions, hospital stay, and mortality.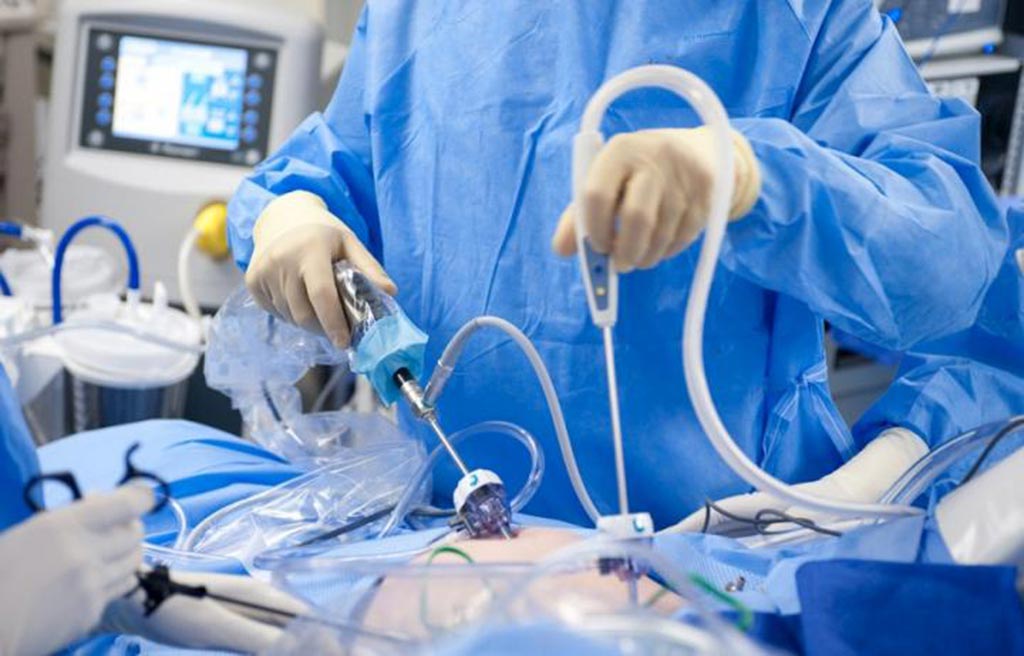 The results revealed that 53.8% of the patients underwent MIS for the five common surgical procedures. Within procedure-specific matched pairs, MIS was associated with significantly lower odds of Clavien–Dindo grade I–II, III, and IV complications, unplanned readmissions, and reduced hospital stay in four of the five procedures studied, with the exception of inguinal hernia repair. Odds of death were lower in patients undergoing MIS colectomy, hysterectomy, and appendectomy. The study was published on June 20, 2017, in BJS.
"We expected some of the results, but the extent and consistency of the benefits associated with minimally-invasive surgery across four of the five studied procedures surprised us," said lead author Akshay Sood, MD, of Henry Ford Hospital. "The findings also suggest that from an economic perspective, MIS may be more cost-effective than traditional open surgery, because complications and unplanned readmissions represent the major drivers of treatment costs."
MIS, which can be performed on both inpatient and outpatient basis, appeals to patients as it involves less blood loss, smaller surgical scars, shorter hospital stays, and less need for analgesics. A typical procedure is performed through several small incisions, using a range specialized surgical instruments, miniature cameras and fiber-optic light sources, and high definition (HD) monitors. In most cases, the incisions are up to 10 cm in length, instead of the 15-20 cm incision required by traditional surgery.
Related Links:
Henry Ford Hospital

Brigham and Women's Hospital
Latest Surgical Techniques News
Other channels