New Surgical Screws Machined from Human Bone
By HospiMedica International staff writers
Posted on 10 Oct 2017
Innovative surgical screws made of donated human femurs could facilitate recovery following foot and jaw surgery.
Under development at Graz University of Technology (TU Graz; Austria) in conjunction with Surgebright (Lichtenberg bei Linz, Austria) and the German Institute for Tissue and Cell Replacement (DIZG; Berlin, Germany), the Shark Screw is made of the compact, hard, middle layer of the human femur. Donated bones undergo strict electronmicroscopy selection procedures to measure the size of the Haverian canals, through which blood vessels and nerves travel through the cortical bone, as well as serological screening.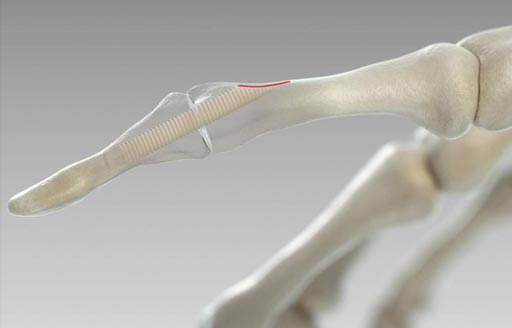 Complex biomechanical tests were performed to design the thread of the screws, as thread step and pitch have an enormous effect on the bending and shear strength and breaking torque. The researchers first investigated the forces active in the bone structure of the foot and jaw using laboratory simulations. Once the parameters for optimum strength of the screw are completely defined, such as the inner and outer thickness of the thread and the radius of the thread grooves, the bone screws will be subject to real tests based on DIN standards.
"There is a big difference between working with metal screws and screws made of biomaterial," said biomechanical engineer Gerhard Sommer, PhD, of the TU Graz Institute of Biomechanics. "The mechanical principles are the same, but we also have to consider that donated bone material shrinks somewhat during sterilization and two hours after the operation expands again in the body and becomes more elastic. For this reason, we are carrying out extensive investigations and tests, both in dry and rehydrated states."
"We have to completely rethink the bone screw for application in foot and jaw surgery, and want to develop prototypes for both applications in the framework of the project," concluded Dr. Sommer. "In maxillary surgery, extremely small screws are necessary, approximately 20 milimeters long, which have to withstand great stresses. In foot surgery, although the screws are bigger, between four and six centimeters long, they are also exposed to large forces, for instance bending forces in surgical corrections on the tarsus."
Advantages of screws made of donated bone material include biocompatibility, so that the screws do not need to be removed in a second operation. A second advantage of using human bone is a reduced risk of infection and complications.
Related Links:
Graz University of Technology

Surgebright
German Institute for Tissue and Cell Replacement
Latest Surgical Techniques News
Other channels