Next-Generation Ablation Technology for Atrial Fibrillation
By HospiMedica International staff writers
Posted on 10 Oct 2017
A balloon ablation system features an advanced feature set that optimizes the speed and magnitude of target tissue contact during pulmonary vein isolation (PVI) procedures.
The CardioFocus (Marlborough, MA, USA) HeartLight Excalibur Balloon is intended for the treatment of recurrent symptomatic paroxysmal atrial fibrillation (AF). The system is based on a near infrared (NIR) laser light and a deflectable sheath that provides transseptal access to all four pulmonary veins. In addition to a compliant construction that enables adaptive vein conformance, the Excalibur Balloon also incorporates Dynamic Response technology, a feature that makes the balloon highly responsive to a range of user techniques and amounts of pressure applied, while optimizing vein contact.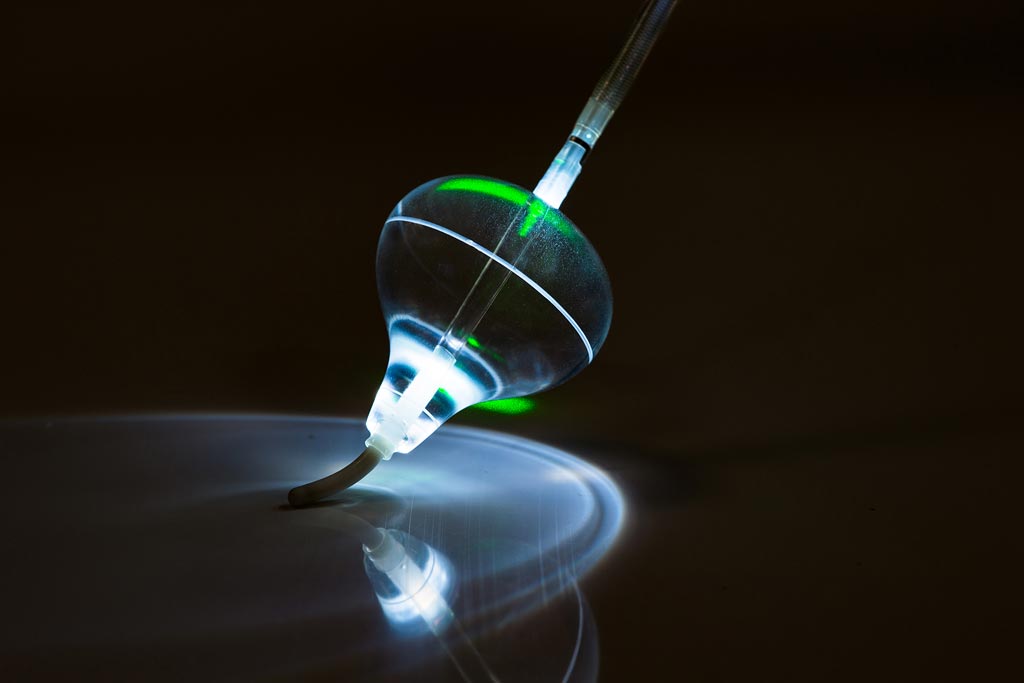 The Excalibur Balloon is delivered via a catheter using fluoroscopy; once in position, the ablation balloon is inflated. An integrated micro-endoscope is used to visualize the placement of the balloon relative to the ostium of the vein. The physician can then use the endoscopic image to plan and execute the location of each arc of NIR laser light, placing overlapping arcs of light into the atrial wall around each vein. The scar tissue formed creates a conduction block with just several 20-30 second energy deliveries.
"The new HeartLight Excalibur Balloon is designed to capitalize on the existing features of our HeartLight System, which offer an accurate, consistent and controlled treatment option for AF patients whose heart arrhythmias are insufficiently controlled with medication," said Burke Barrett, Chief Operating Officer of CardioFocus. "Excalibur will make the procedure even easier to perform. The timely clinical evaluation and subsequent approval of Excalibur in Europe reflects the strong performance of the technology and highlights the significant advances made with the Excalibur Balloon."
PVI is a catheter ablation technique developed to prevent focal triggers in the pulmonary veins from initiating AF. Although the procedure initially involved focal ablation directly in the pulmonary veins, isolating the pulmonary veins by applying ablation energy at their junction with the left atrium is more effective. The PVI procedure is most suitable for patients whose recurring symptomatic episodes of AF that have not been suppressed by anti-arrhythmic drugs, or who do not wish to take long-term anti-arrhythmic or anticoagulation medications.
Related Links:
CardioFocus

Latest Surgical Techniques News
Other channels