Topical Skin Adhesive Closes Surgical Incisions
By HospiMedica International staff writers
Posted on 07 Feb 2018
A novel skin adhesive that offers robust bonding strength, fast sealing, and high flexibility offers an alternative to traditional wound closing techniques.
The Grünenthal (Aachen, Germany) Flix adhesive is a polyurethane-based, ready-to-use surgical sealant with a unique set of features that allow its use in a broad variety of application areas. These include high-strength adhesiveness to ensure safe wound closure until the wound healing is completed; a honey-like viscosity that allows for an easy and targeted application; and a biocompatible composition that causes no exothermic reaction, itching, or redness, thus providing the basis for good cosmetic results and maximum patient comfort.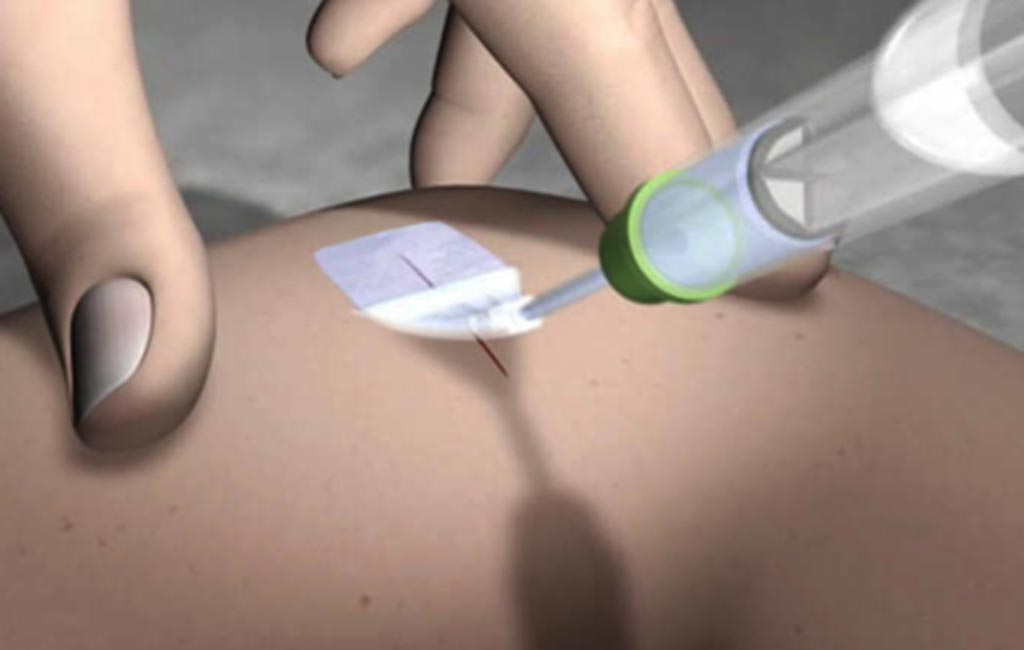 Flix has two main components, provided pre-packaged in a two-chambered syringe; an entirely synthetic polyurethane prepolymer, which is functionalized with reactive isocyanate groups, and an amino-based curing agent. A poly-addition reaction begins as soon as the components are mixed in the syringe's static mixing unit. Once mixed, application of the product generates a transparent film that is easily applied to the injured tissue. The components cure quickly, adhering to the tissue via both mechanical and physical adhesion.
The syringe's spreader tip also allows for a broad and targeted application over the wound site. Once in place, a strong polymer network is quickly formed and full polymerization is completed within a few minutes. As Flix comes prepackaged as a single-use two-chamber syringe, application can be completed in less than 60 seconds; this permits near-instant instant use, even in the case of emergencies. In addition, the adhesive can be stored at room temperature, obviating thawing or preparation prior to use.
"With devices and technologies like surgical sealants we broaden our portfolio beyond the development of new chemical entities in focus areas of high unmet medical need, that is pain and inflammation," said Gabriel Baertschi, CEO of Grünenthal. "We believe Flix will provide an innovative alternative to traditional wound closing techniques. Through its high flexibility it may enhance patient comfort after surgery."
Related Links:
Grünenthal

Latest Surgical Techniques News
Other channels