Composite Medical Wire Joins Incompatible Materials
By HospiMedica International staff writers
Posted on 13 Feb 2018
A novel clad composite wire metallurgically bonds different metals on the interior and exterior to achieve properties that are not available in a single alloy.
Anomet (Shrewsbury, MA, USA) custom-manufactured clad composite wire combines different materials or joins incompatible materials to achieve enhanced biocompatibility and usability. Features include radiopacity for high fluoroscopy visibility, eliminating the need for marker bands; kink-resistance and shape memory; and improved electrical and thermal conductivity. The wire can be manufactured to precise original equipment manufacturing (OEM) specifications in diameters ranging from 0.05 mm to 3 mm, with a typical cladding thickness of 2%.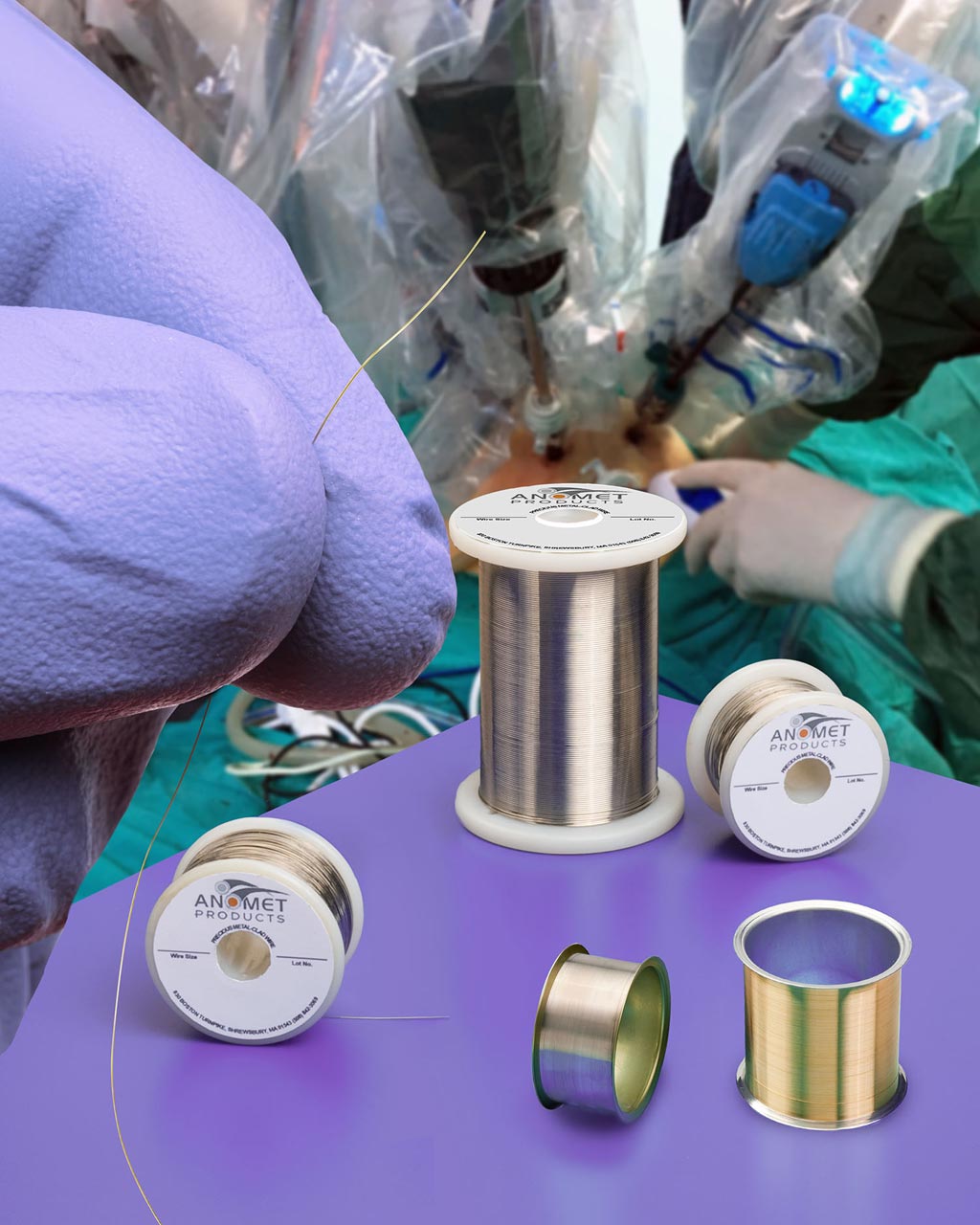 The premium medical-grade wires do not flake, blister or delaminate, and are supplied on spools ready for use. Typical applications include wires or ribbons for cardiac rhythm management (CRM) devices, pacemakers, leads and heart shocking coils, defibrillators, neurostimulation devices, stents, catheters and guidewires, biosensors and monitors, continuous glucose monitoring (CGM) devices, brachytherapy seeds, and implantable conductors, among others.
Clad-wires feature a complete metallurgical bond between layers, providing a highly reliable and cost effective alternative to solid wire, concomitantly offering higher ductility and formability than filled or plated wire. The wires can include precious metal cores or claddings, such as platinum for oxidation-corrosion resistance and biocompatibility, gold for contact resistance, tantalum for radiopacity under fluoroscopy, and silver for conductivity. Other possible combinations include materials such as copper, stainless steel, MP35N, Nitinol, nickel-iron, niobium, titanium and other alloys.
Related Links:
Anomet

Latest Surgical Techniques News
Other channels