All-Suture Anchors Help Access Challenging Pathology
By HospiMedica International staff writers
Posted on 13 Mar 2018
Innovative all-suture anchor systems can aid optimal anchor placement where limited space impedes drilling and insertion.
The Smith & Nephew (London, United Kingdom) SutureFix Curved and Q-Fix Curved systems are designed to improve access and trajectory when drilling bone tunnels, with both systems optimizing the curved geometry of the drill guide, while also maximizing drilling accuracy. This has been achieved by incorporating both visual and tactile cues to simplify drill guide orientation and correct drilling trajectory. The company also introduced the Q-Fix Mini all-suture anchor, which reduces the tunnel drill depth and implant length to 17.1 mm.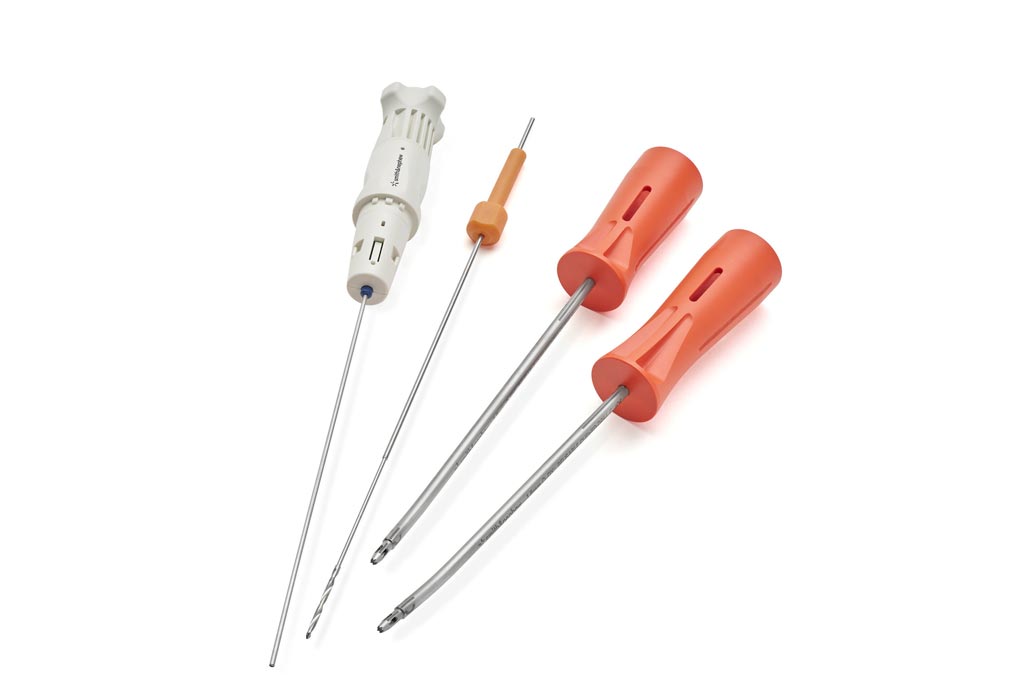 Unlike conventional all-suture anchors, which require that suture strands be pulled back against the cortical bone in order to deploy them, the SutureFix Curved and Q-Fix Curved platforms use an active deployment that eliminates manual tensioning, greatly reducing displacement and making deployment more reliable, resulting in improved biomechanical performance. In addition, the unique tapered distal curve of the drill guide allows better curvature and drilling trajectory for anchor placement along the acetabular rim.
"The Q-Fix Mini, Q-Fix Curved, and SutureFix Curved enable healthcare professionals to access challenging pathology like they have never been able to do before," said Scott Schaffner, senior vice president of global marketing at Smith & Nephew. "These new products highly complement our sports medicine range, and we're proud to offer them as part of our growing portfolio."
"The new Q-Fix Curved drilling system and Q-Fix Mini represent another advancement by Smith & Nephew in soft tissue fixation," said Felix Savoie III, MD, of Tulane University (New Orleans, LA, USA). "The curved drilling system improves access to the inferior glenoid while improving the trajectory of the drill bit, thereby reducing the risk of bicortical perforation. And the Mini anchor's short drill depth improves patient safety, making it more useful in all applications, especially in small joint soft tissue fixation."
Latest Surgical Techniques News
Other channels