Tibial Nerve Neuromodulator Regulates Active Bladders
By HospiMedica International staff writers
Posted on 12 Sep 2018
A safe, minimally invasive system offers durable and significant improvements for over active bladder (OAB) patients.
The BlueWind Medical (Herzliya, Israel) Renova iStim is an implantable, miniature, wireless platform for percutaneous neuromodulation (PTNM) of the tibial nerve, which is located near the ankle. The gentle electrical pulse is thought to indirectly activate the central nervous system, helping alleviate OAB symptoms such as urinary frequency (UF) and urinary urge incontinence (UUI) episodes. The device, which is powered wirelessly by an external control unit for just 30 minutes, can be used while performing daily tasks without interruption.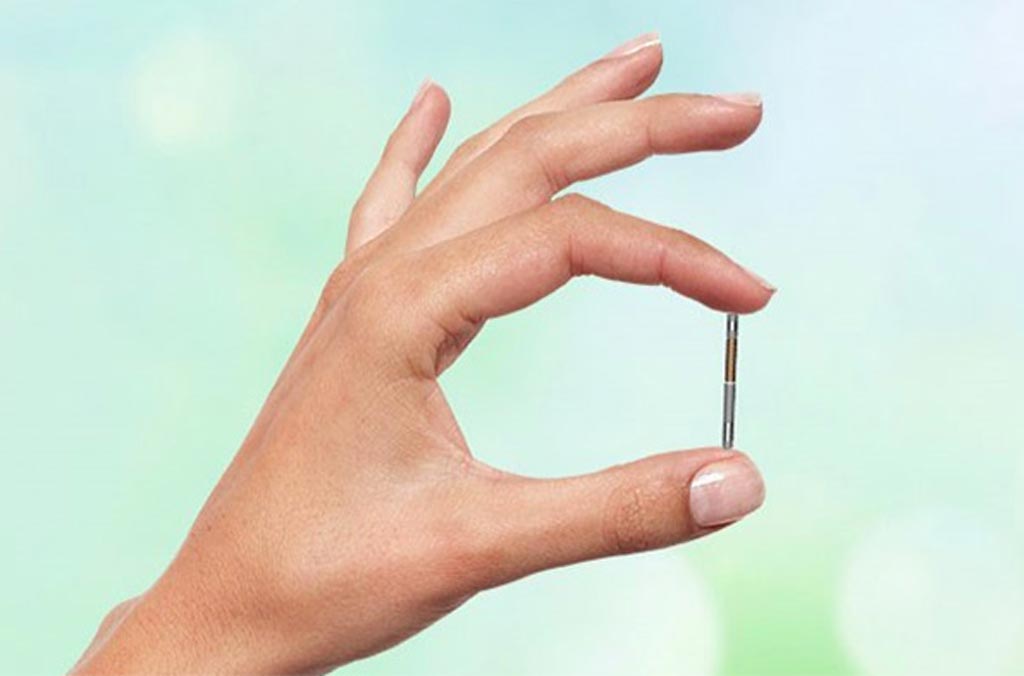 A prospective study conducted in four clinical centers in the United Kingdom and the Netherlands, and results of a six-month follow-up that included 20 of the 36 pilot study patients, showed a sustained high responder rate, comparable with response rates typical of sacral nerve stimulation (SNS). Three years after implantation of the Renova iStim device, 75% of the study patients experienced at least a 50% long-term reduction in OAB symptoms, and durable, long-term UUI relief. No severe adverse events were reported throughout the follow-up study.
"The 36-month study results confirm that the Renova iStim system provides robust and effective long-term performance that could help millions of patients in the management of OAB," said Efi Cohen Arazi, CEO of RainbowMD (Herzeliya Pituach, Israel), and chairman of the board of BlueWind Medical. "We believe BlueWind has highly differentiated wireless neuromodulation, and this data provides strong evidence of the potential for this technology in OAB and other indications."
OAB has traditionally been treated by both SNS and tibial nerve stimulation. But while SNS requires a complex implantation procedure of a large device and extension leads, tibial stimulation is less invasive, but is usually administered only at a physician's clinic, an inconvenience that reduces the frequency of treatment.
Related Links:
BlueWind Medical
RainbowMD

Latest Surgical Techniques News
Other channels