Non-Invasive Field Probe Monitors Implanted Stents
By HospiMedica International staff writers
Posted on 03 Dec 2018
A new study shows how non-ionizing microwave spectrometry (MWS) can be used to detect metallic stents, as well as potential structural failures.
Researchers from Fundació Institut d'Investigació en Ciències de la Salut Germans Trias i Pujol (IGTP; Barcelona, Spain), the University of Barcelona (UB, Spain), and Universitat Politècnica de Catalunya (UPC; Spain) conducted a murine model study in 15 mice to assess the performance of MWS for monitoring stents non-invasively. Ten mice in the study cohort received subcutaneous stents in the interscapular region, and five control mice underwent sham procedures.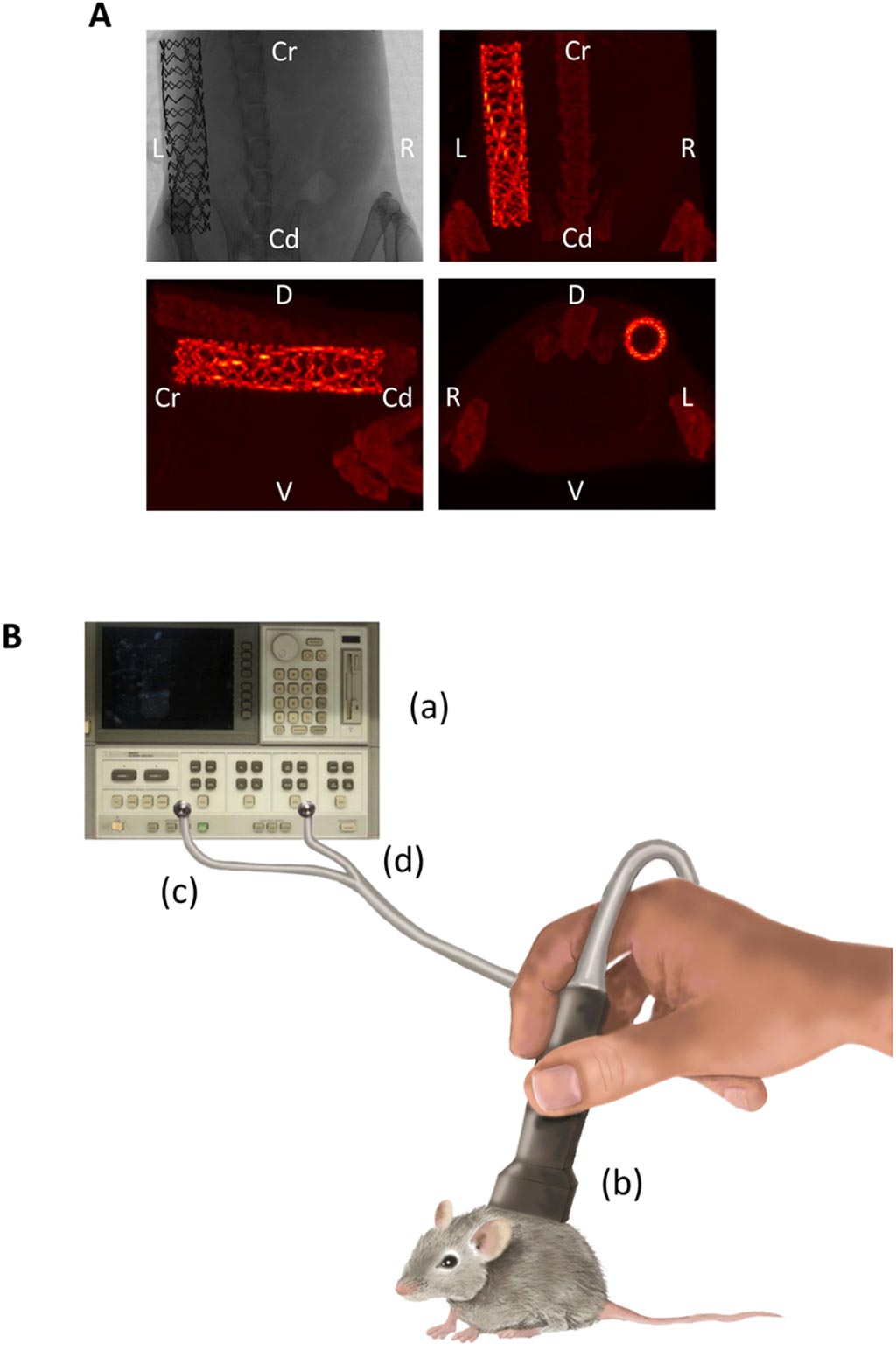 Basal measurements were carried out before and after stent implantation and on days 0, 2, 4, 7, 14, 21, and 29. In addition, five of the implanted mice were analyzed through Micro CT during the same time periods. After 29 days, three mice were subjected to a stent fracture. The results revealed that MWS was able to identify stent position and in-stent stenosis over time, and also detect significant changes from baseline measures. Moreover, MWS could also differentiate between fractured and non-fractured stents in vivo. The study was published on October 4, 2018, in Nature Scientific Reports.
"We detected the presence of devices, as well as restenosis-derived changes and fracture through variation of resonance frequency, which reflect the occurrence of changes in the length and the diameter of the stent," said lead author Carolina Gálvez Montón, DVM, PhD, of the IGTP. "Invasive techniques like coronary angiography, intravascular echography, and optical coherence tomography are expensive and cannot be used on all patients with coronary stents. In addition, these techniques are complex and require specific equipment which is not available in all hospitals."
MWS is used to detect dynamic phenomena, such as charges, spins, or transitions between molecular rotational energy levels within the segment of the electromagnetic spectrum known as the microwave region, which lies between the conventional radio wave region and the infrared (IR) region, and extends into the gigahertz (GHz) bandwidth. While the IR region is associated with the phenomena of molecular vibrations, the microwave region is associated with molecular rotations.
Related Links:
Fundació Institut d'Investigació en Ciències de la Salut Germans Trias i Pujol
University of Barcelona

Universitat Politècnica de Catalunya
Latest Surgical Techniques News
Other channels