Trustworthy Fibrin Sealant Gets New Delivery Syringe
By HospiMedica International staff writers
Posted on 05 Dec 2018
A next-generation, fully assembled ergonomic fibrin sealant syringe is eight times easier to push than the previous generation.
The new Baxter International (Baxter, Deerfield, IL
;
USA) Prima syringe, designed for the Tisseel fibrin sealant, is a two-compartment polypropylene syringe that allows surgeons to have a higher level of precision and control during surgery, thanks to an eight-fold higher pushability and a 17% faster thawing time. The pre-filled double chambers contain 1, 2, or 5 ml of the sealer protein fibrinogen and a thrombin solution. When mixed during application, they form a clot at the application site. The syringe is supplied with a tip cap, two joining pieces, and four application cannulas.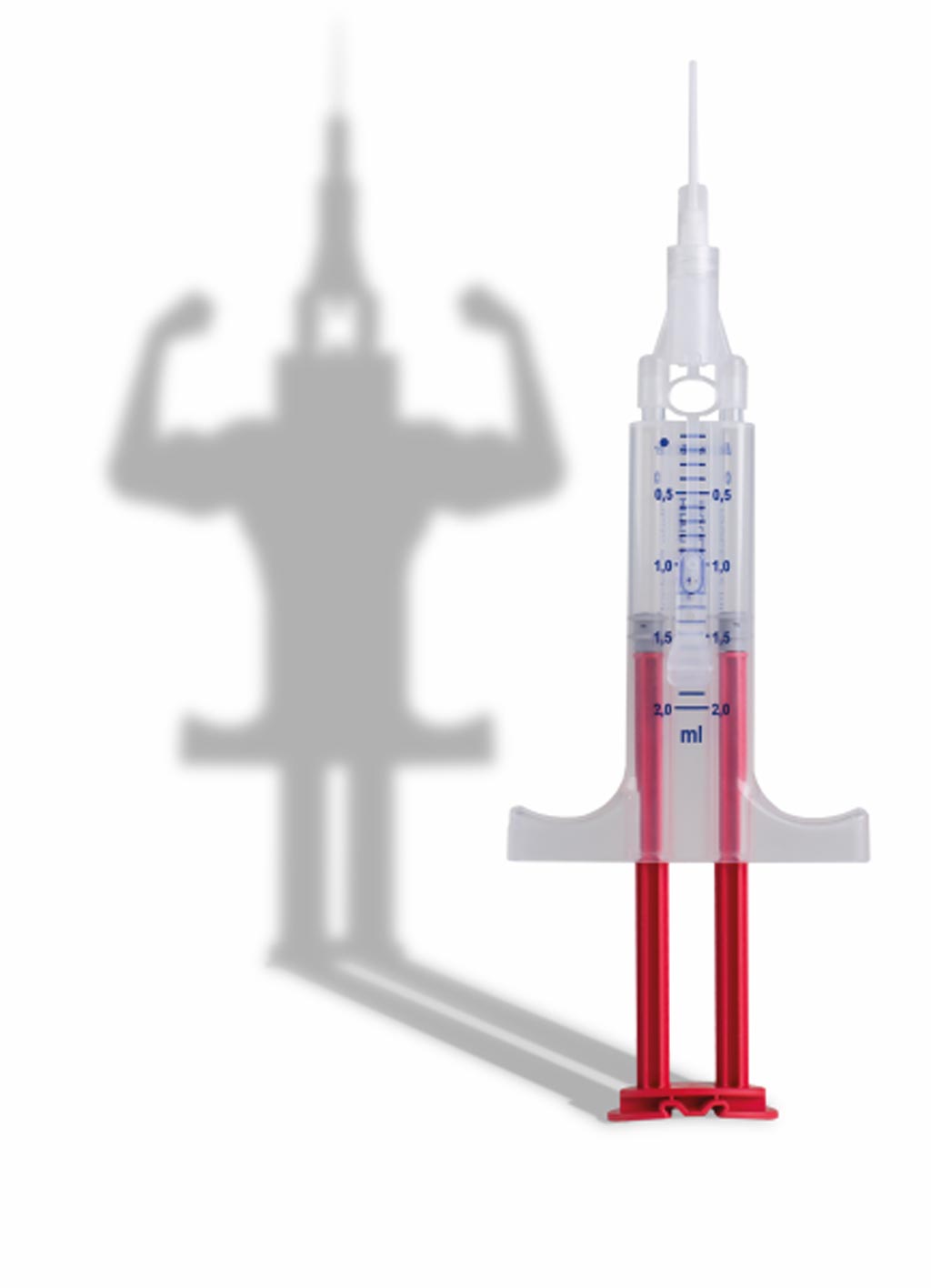 The double-chamber ready-to-use syringe is connected to a joining piece and an application cannula is mounted. The common plunger ensures that equal volumes of the two sealant components are fed through the joining piece into the cannula, where they are blended and then applied. An extended length applicator is also available for applying Tisseel laparoscopically. A complete portfolio of drip and spray applicators completes the delivery range, allowing surgeons to select the right tools to address individual patient needs.
"Launching the Prima syringe illustrates our commitment to continuously advance our proven product portfolio to better meet surgeons' needs," said Wil Boren, president of Baxter's advanced surgery business. "We are focused on developing hemostats and sealants that help gynecologists overcome their biggest challenges to promote healing for their patients."
"I've experienced the benefits of Tisseel firsthand with my patients and it has become a product that I rely on to help stop bleeding during gynecologic surgeries," said Kate O'Hanlan, MD, medical director at the Laparoscopic Institute for Gynecology and Oncology (Portola Valley, CA, USA). "When one of my patients suffers a bleed, I want to be able to stop it as quickly as possible. I'm excited that the new Tisseel Prima product will allow me to treat the bleeding more quickly and easily."
Fibrin sealants are used in a wide range of surgical procedures to help reduce local bleeding. They can be applied by dripping or spraying the solution onto bleeding tissue, where they form a fibrin clot, stopping bleeding and thereby helping the wound to heal.
Related Links:
Baxter International

Latest Surgical Techniques News
Other channels