Sugar-Based Stents Facilitate Vascular Anastomosis
By HospiMedica International staff writers
Posted on 30 Jan 2019
A new study describes how dissolvable sugar‐based stents can be fabricated using additive printing to help surgeons improve microvascular anastomosis.
Developed by researchers at the University of Nebraska (UNL; Lincoln, USA), Brigham and Women's Hospital (BWH; Boston, MA, USA), Shiraz University (Iran), and other institutions, the 3D printed, sugar‐based stents are designed to hold the blood vessels together during the anastomosis suturing procedure, dissolving upon restoration of the blood flow. The dissolution rate and the mechanical properties of the dissolvable stents can be tailored between four and eight minutes.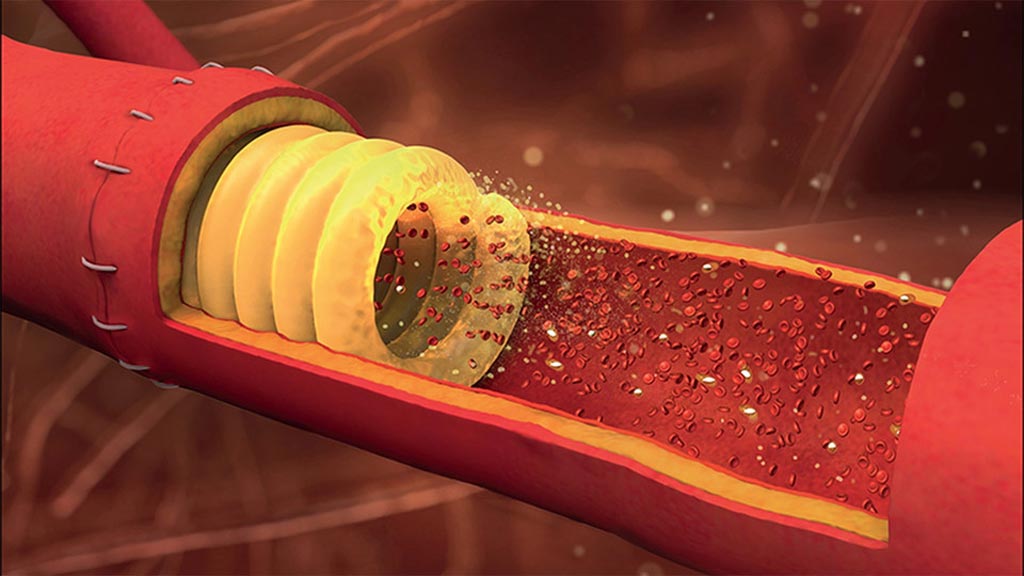 To enable manufacture of stents with desirable geometries and dimensions, the researchers developed a molten sugary ink that is fluid enough to print, but viscous enough to solidify in minutes. Dextran, a glucose derivative, provides the necessary flexibility, so that the stent is not brittle; glucose is used to provide the adhesive properties that bind the stent to the arteries; and a combination of sucrose and sodium citrate help combat blood clotting. Once printed, the sugar-based concoction is baked until most of the water evaporated.
For the study, the researchers experimented with transparent tubing and pig arteries, showing that the stent erodes quickly but steadily when subjected to the flow rate, temperature, and salinity, of human arteries. The suturing held up with no signs of leakage immediately following the surgical procedure. The researchers plan to test the stent's use in live animal arteries, and envision a future in which such stents are printed on site at hospitals within minutes to meet the needs of individual patients. The study was published in the December 2018 issue of Advanced Healthcare Materials.
"The small sugar-based tube fits inside the adjacent ends of a clipped artery. By sticking to the interiors, the stent holds those ends in place and provides structural support during the precarious sewing process," explained corresponding author mechanical engineer Ali Tamayol, PhD, of UNL. "The stent also reduces the risk of a surgeon mistakenly threading through both the top and bottom walls of an artery, which blocks subsequent blood flow. Sugar is bad; but here we found an application in which it's good."
Successful microvascular anastomosis depends upon magnification, special instrumentation and fine suture materials, and the surgeon's skill. The key points of one-millimeter vessel anastomosis are the wall-to-wall coaptation of the vessel ends and a low number of interrupted stitches with relatively loose knot. To gain good coaptation, an oblique insertion of a needle through the vessel wall must be used. In a thin-walled vein repair, the lumen should always be kept open with frequent irrigations.
Related Links:
University of Nebraska
Brigham and Women's Hospital
Shiraz University


Latest Surgical Techniques News
Other channels