Shortened Cast Time Helps Ankle Fractures Heal Just as Well
By HospiMedica International staff writers
Posted on 06 Feb 2019
A new study suggests that wearing a cast or ankle support for healing ankle fractures for three weeks may be no worse than the standard six weeks.
Researchers at Oulu University Hospital (Finland), Helsinki University Hospital (Finland), and other institutions conducted a randomized, pragmatic, non-inferiority, clinical trial involving 247 skeletally mature patients with an isolated Weber B type fibula fracture and congruent ankle mortise. Participants were randomized to conventional six week cast immobilization (84 patients), or three weeks in a cast (83 patients) or a simple orthosis (80 patients). The main outcome measure was Olerud-Molander Ankle Score (OMAS), where a higher score indicates better healing.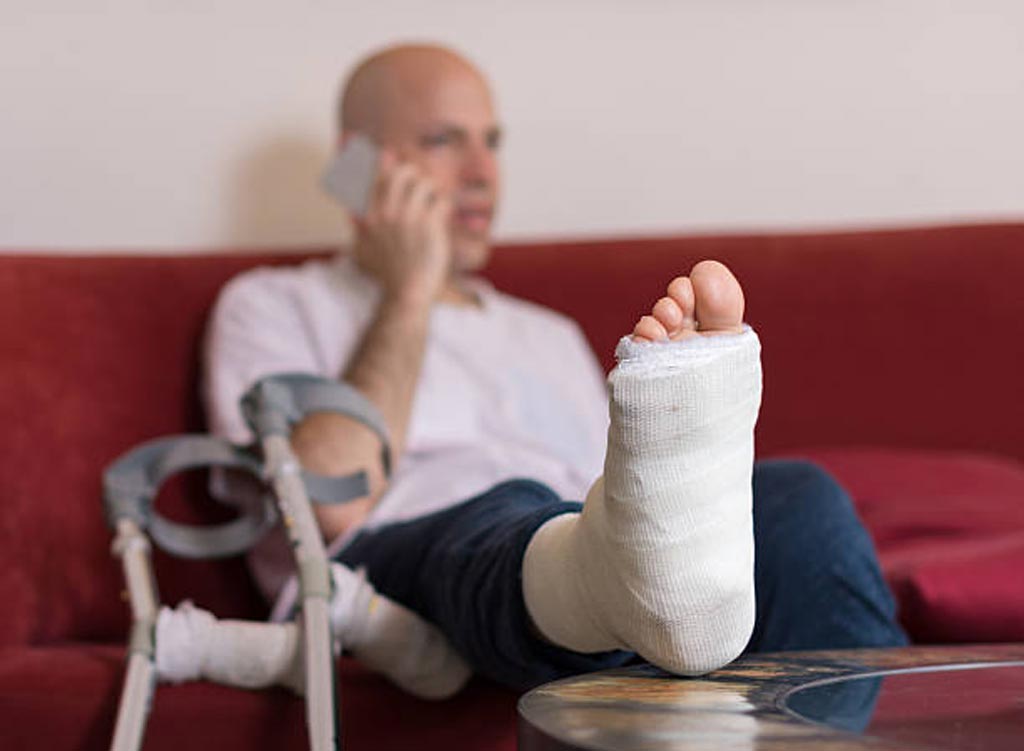 The researchers also assessed ankle function, pain, quality of life, ankle motion and x-ray results, and also asked patients to describe any negative effects of the treatment. At one-year follow-up, the mean OMAS scores for the groups showed that the three week cast and device groups scored 91.7 and 89.8, respectively, compared a slightly lower with 87.6 in the six week cast group. There was also a slight improvement in ankle mobility in the three-week ankle brace group, compared to the six-week group. The study was published on January 23, 2019, in BMJ.
"The only statistically significant between group differences observed in the secondary outcomes and harms in the two primary comparisons were slight improvement in ankle plantar flexion and incidence of deep vein thrombosis, both in the three week orthosis group versus six week cast group," concluded lead author orthopedic surgeon Tero Kortekangas, MD, of Oulu University Hospital, and colleagues. "With stable ankle fractures not requiring surgery, shorter and more convenient strategies could result in successful fracture healing."
Ankle fracture is a common injury, with the Weber B type fibula fracture being by far the most common type of ankle fracture. These fractures can be either stable or unstable depending on the accompanying soft tissue injury. The stability of the ankle mortise--the bony arch formed by the tibial plafond and the two malleoli--has fundamental clinical relevance, dictating treatment strategy, as stable ankle fractures can be treated non-surgically. Common practice demands approximately six weeks to achieve sufficient bone union to resist strains caused by weight bearing.
Related Links:
Oulu University Hospital
Helsinki University Hospital

Latest Surgical Techniques News
Other channels