DBS Implant Treats Medically-Refractory Epilepsy
By HospiMedica International staff writers
Posted on 04 Mar 2019
Delivering controlled electrical pulses to the anterior nucleus of the thalamus (ANT) can reduce the frequency of epileptic seizures in people who are resistant to antiepileptic medication.
The Medtronic (Dublin, Ireland) DBS Therapy system is designed to deliver ANT stimulation as an adjunctive therapy to adults 18 years of age or older who are diagnosed with epilepsy that is characterized by partial-onset seizures, with or without secondary generalization, and that are refractory to three or more antiepileptic medications. Other indications, besides epilepsy, include essential tremor, recent and longer-standing Parkinson's disease (PD), chronic intractable primary dystonia, and severe, treatment-resistant obsessive-compulsive disorder (OCD).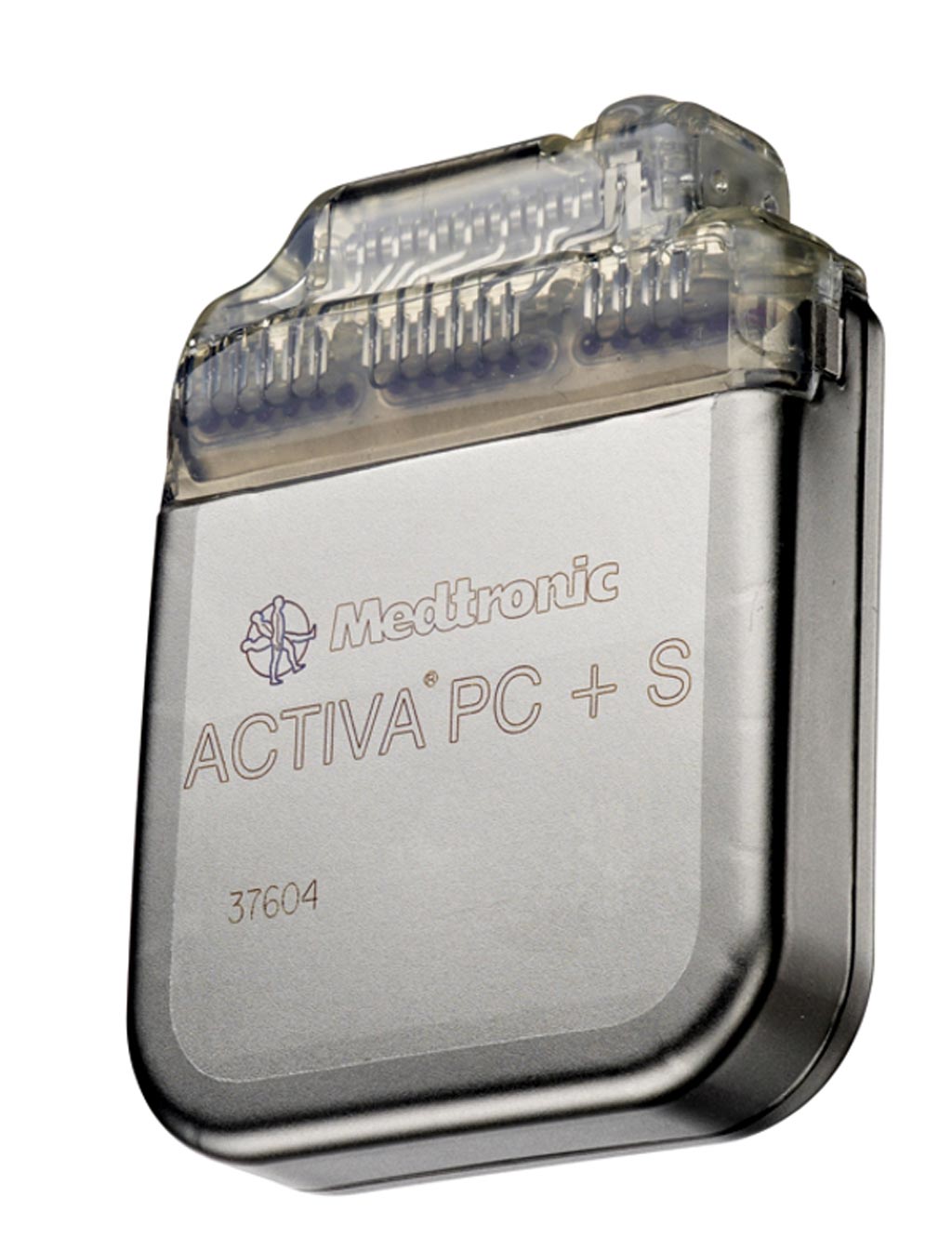 The system is based on the Activa PC+S neurostimulator, delivering bilateral DBS therapy while sensing and recording electrical activity using an adjustable algorithm that enables it to gather brain signals at various selected moments. The surgically implanted device can be programmed and adjusted non-invasively so as to maximize symptom control and minimize side effects. The system is designed for patients who average six or more seizures per month over the three most recent months (with no more than 30 days between seizures), but has not been evaluated in patients with less frequent seizures.
"DBS provides an important surgical treatment option for patients who suffer from epilepsy and do not respond to medication; it has been shown to significantly reduce the frequency and severity of seizures and improve quality of life out to seven years," said neurosurgeon Professor Robert Gross, MD, PhD, of Emory University. "The first patient implanted since commercialization is doing very well. While it has only been two months since the system was turned on, his frequency of seizures has declined by more than 50%, and we expect improvement to increase further with additional programming sessions."
DBS involves the implantation of a "brain pacemaker," which sends electrical impulses to select brain regions to provide therapeutic benefits for treatment-resistant movement and affective disorders such as chronic pain, Parkinson's disease, tremor, and dystonia. Despite the long history of DBS, its underlying principles and mechanisms are still not clear. DBS directly changes brain activity in a controlled manner, its effects are reversible (unlike those of lesioning techniques) and is one of only a few neurosurgical methods that allows blinded studies.
Latest Surgical Techniques News
Other channels