Static Magnetic Fields Enhance Bone Remodeling
By HospiMedica International staff writers
Posted on 13 Mar 2019
Incorporating a static magnetic field (SMF) into 3D-printed (3DP) porous titanium scaffolds can help unleash the osteogenic potential of human bone-derived mesenchymal stem cells (hBMSCs), according to a new study.
Researchers at the Chinese Academy of Medical Sciences (Beijing), Peking Union Medical College Hospital (PUMCH; China), and other institutions used both hBMSCs and animal models to study the effects of SMF on bone growth. After seeding hBMSCs onto the surfaces of 3DP scaffolds, they divided the cell cultures into four groups, exposing them to different SMF strengths--O, 50, 100, and 150 milliTesla (mT)--for 14 days. Bone formation was significantly stronger among the SMF-treated cells, with the groups exposed to moderate levels of SMF (100 and 150 mT) performing better than those exposed to 0 (control) or 50 mT.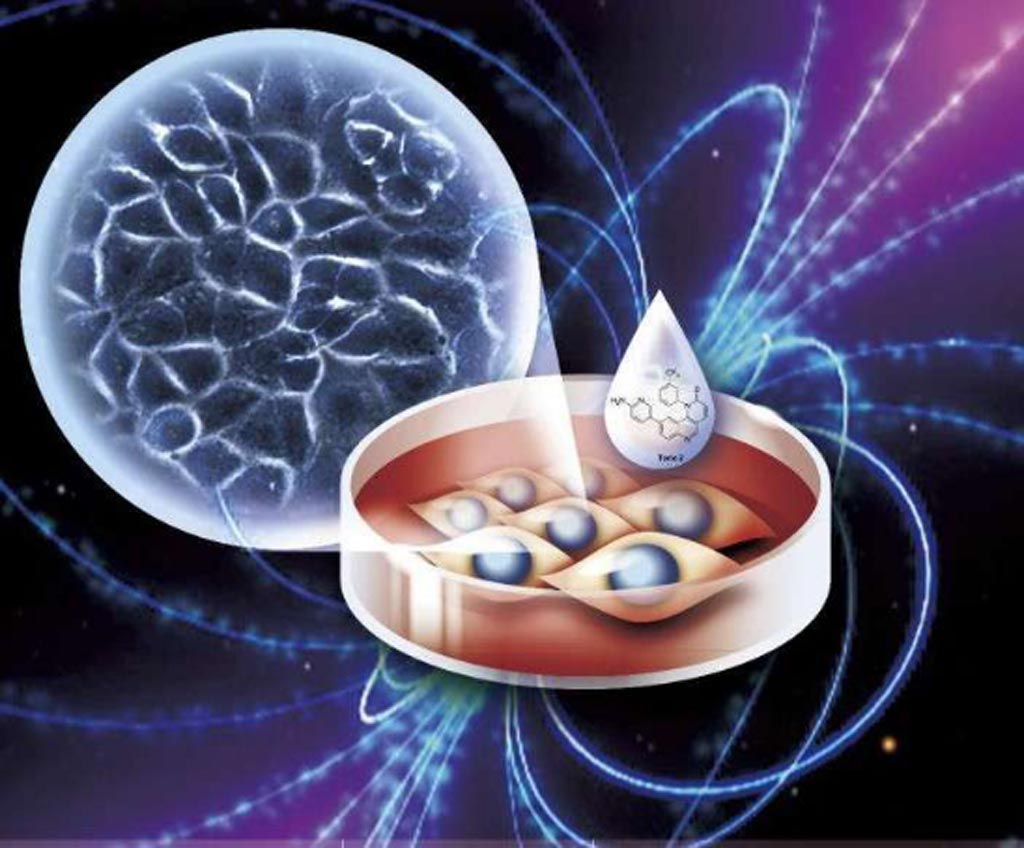 In a second, in-vivo experiment, the researchers used a rat model with a bone defect. After separating the rats into two groups, with the first as the control, the researchers exposed the second group to a moderate level (100 mT) of SMF. After 12 weeks, the researchers observed more new bone formation in the SMF-exposed rats than the control group. Proteomic analysis showed that 185 differential proteins were involved in osteogenic differentiation of hBMSCs under SMF conditions. The study was published on February 14, 2019, in The FASEB Journal.
"The in vivo experiment showed that bone regeneration and osseointegration was enhanced by SMF in the rat model of bone defect," concluded corresponding author Hai Wang, PhD, of the department of orthopedic surgery at PUMCH and the Chinese Academy of Medical Sciences. "The reconstruction of large bone defects resulting from trauma, tumors, and infections remains a significant challenge for orthopedic surgeons. When it comes to enhancing new bone formation, SMF presents a more feasible alternative to both bone grafts and pulsed electromagnetic fields."
Most adult stem cells are lineage-restricted (multipotent) and are generally referred to by their tissue origin (mesenchymal stem cell, adipose-derived stem cell, endothelial stem cell, etc). Adult somatic stem cells can be artificially grown and differentiated into specialized cell types with characteristics consistent with cells of various tissues.
Related Links:
Chinese Academy of Medical Sciences
Peking Union Medical College Hospital

Latest Surgical Techniques News
Other channels