New Superalloy Metal Advances Medical Implants
By HospiMedica International staff writers
Posted on 09 Apr 2019
A proprietary superalloy provides a combination of strength, ductility, durability, and biological safety that is unmatched by current implant materials.
The new superalloy, MoRe, was developed by MiRus (Marrieta, GA, USA), is a highly pure alloy containing only two elements: Molybdenum (Mo; 52.5%) and Rhenium (Re; 47.5%). MoRe has an extremely high density (13.52 gm/cm3) and modulus of elasticity (365 GPa), compared to titanium-base, cobalt-base, or stainless steel implant materials. In addition, the superalloy has a lower magnetic susceptibility than commercially pure titanium, which translates into a reduced amount of magnetic resonance imaging (MRI) artifacts.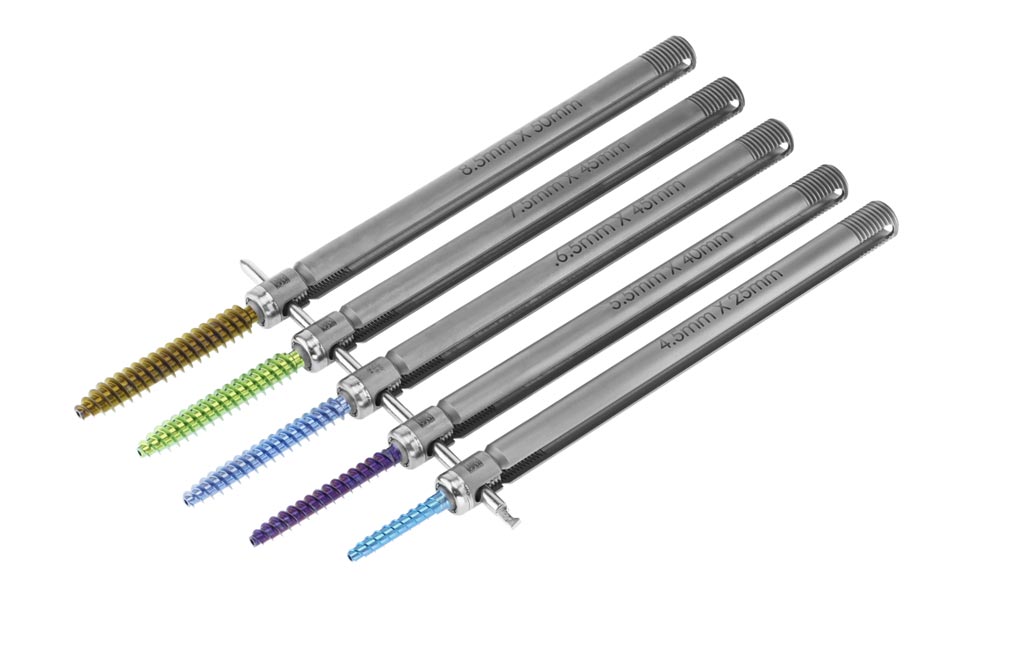 The high strength of MoRe allows designers to significantly reduce implant dimensions, so that they are thinner and less prominent. The higher ductility results in more tolerance to deformation and reduced crack formation, increasing implant life. In addition, MoRe is highly biocompatible and osteoconductive, reducing allergic reactions and biofilm formation. The first product made out of MoRe is the proprietary Europa Pedicle Screw System, and MiRus is rapidly expanding into other orthopedic applications such as foot and ankle and cardiovascular applications for the material.
"Our patented MoRe superalloy is the culmination of over ten years of research and development. Our scientists and engineers working with world class metallurgists have created the greatest advance in medical implant material technology in at least four decades" said Jay Yadav MD, founder and CEO of MiRus. "The MoRe superalloy will revolutionize many aspects of the medical device industry as the first alloy approved by the FDA for use in an implant which is not based on titanium, cobalt, or iron, with their inherent limitations."
Pedicle screws provide a means of gripping a spinal segment, acting as firm anchor points that can then be connected with a rod. The screws are placed at two or three consecutive spine segments and then a short rod is used to connect the screws; this construct prevents motion at the segments that are being fused. After the bone graft grows, the screws and rods are no longer needed for stability and may be safely removed with a subsequent back surgery. However, most surgeons do not recommend removal unless the pedicle screws cause discomfort for the patient.
Related Links:
MiRus

Latest Surgical Techniques News
Other channels