Digital Replantation Bests Revision Amputation
By HospiMedica International staff writers
Posted on 30 Apr 2019
A new study suggests that replantation is superior to revision amputation in patients that have severed a finger distal to the proximal interphalangeal joint.
Researchers at the University of Michigan (U-M; Ann Arbor, USA), The Plastic Surgery Foundation (Arlington Heights, IL, USA), and other institutions conducted a retrospective cohort study of 338 patients at 19 centers in the United States and Asia who had suffered traumatic finger amputations, and with at least one year of follow-up following treatment by revision amputation or replantation of the amputated digits. The primary outcome was the Michigan Hand Outcomes Questionnaire (MHQ) score and patient-reported outcomes (PROs).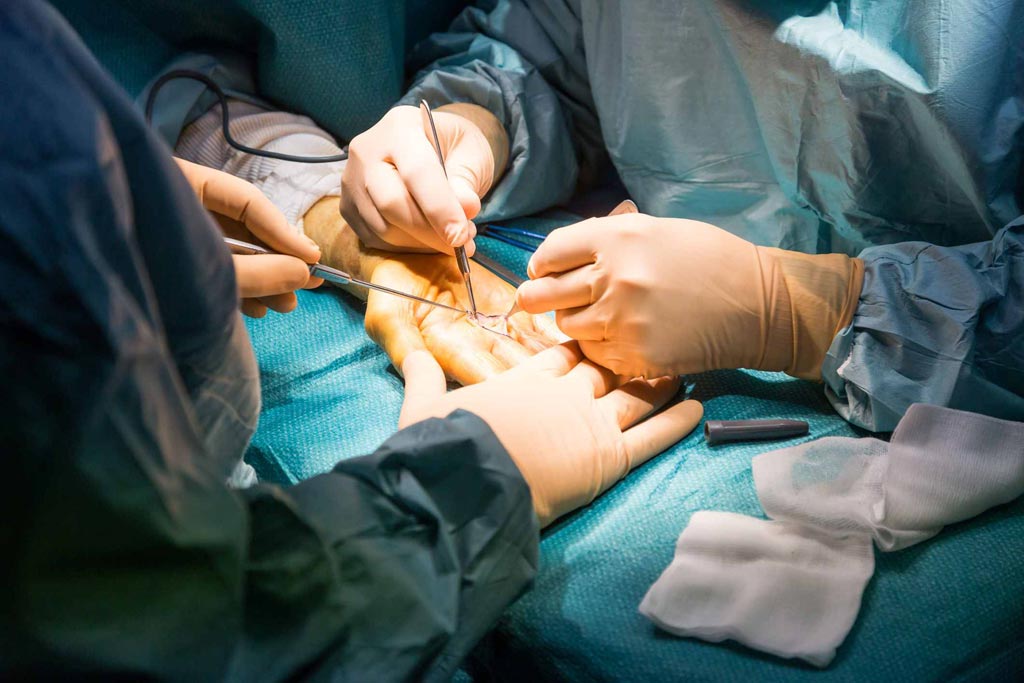 The results showed significantly better outcomes in the replantation cohort by all measures, indicating less disability and pain, and significantly better PROs were reported after replantation for patients with three or more digits amputated; MHQ scores were higher after replantation, but not significantly. In single-finger amputation distal to the proximal interphalangeal joint, revision amputation resulted in better two-point discrimination (6 mm compared to 8 mm). The study was published on April 17, 2019, in JAMA Surgery.
"When technically feasible, replantation is recommended in three or more digits amputated and in single-finger amputation (excluding thumb) distal to the proximal interphalangeal joint because it achieved better PROs, with long-term functional benefit," concluded lead author Kevin Chung, MD, of the U-M Medical School. "Thumb replantation is still recommended for its integral role in opposition."
Digit replantation is the surgical reattachment of a finger that has been completely detached. In some cases, if replantation is not possible due to the amount of damage incurred, a revision amputation (or completion) is performed. The replantation process uses microsurgery techniques to carefully remove the damaged tissue, rejoin shattered bones with pins, wires, plates and screws, and reattach severed muscles, tendons, arteries, nerves, and veins.
Related Links:
University of Michigan
The Plastic Surgery Foundation

Latest Surgical Techniques News
Other channels